Things become more and more, how to storage them? I want my house clean and beautiful, buying some flowers and other decoration, where should I put them? There are many files in my office, how should I clean up them? Have these questions been bothering you? Don't worry! Hshelf provide a good solution for you.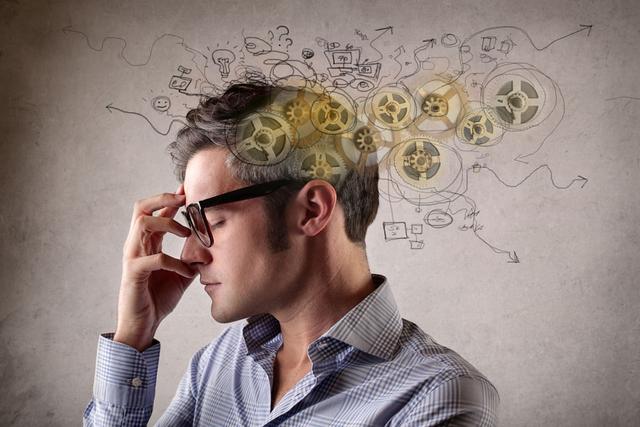 As a small shelf, Folding Household Metal Shelving can be widely used in house, office and etc. Folding Household Metal Shelving is made by metal tube and flat metal shelf. The biggest feature of this gondola shelf is the folding style, which is fully flat fold type and allow a easy storage with a fast installation and no tools used. Besides, The wheels of the shelving are equipped with brake that can be fixed or moved at any time. That means you can move it anywhere effortlessly. Foldable design made it more easily to clean and when you don't need it, you can fold it up, it doesn't take up any space.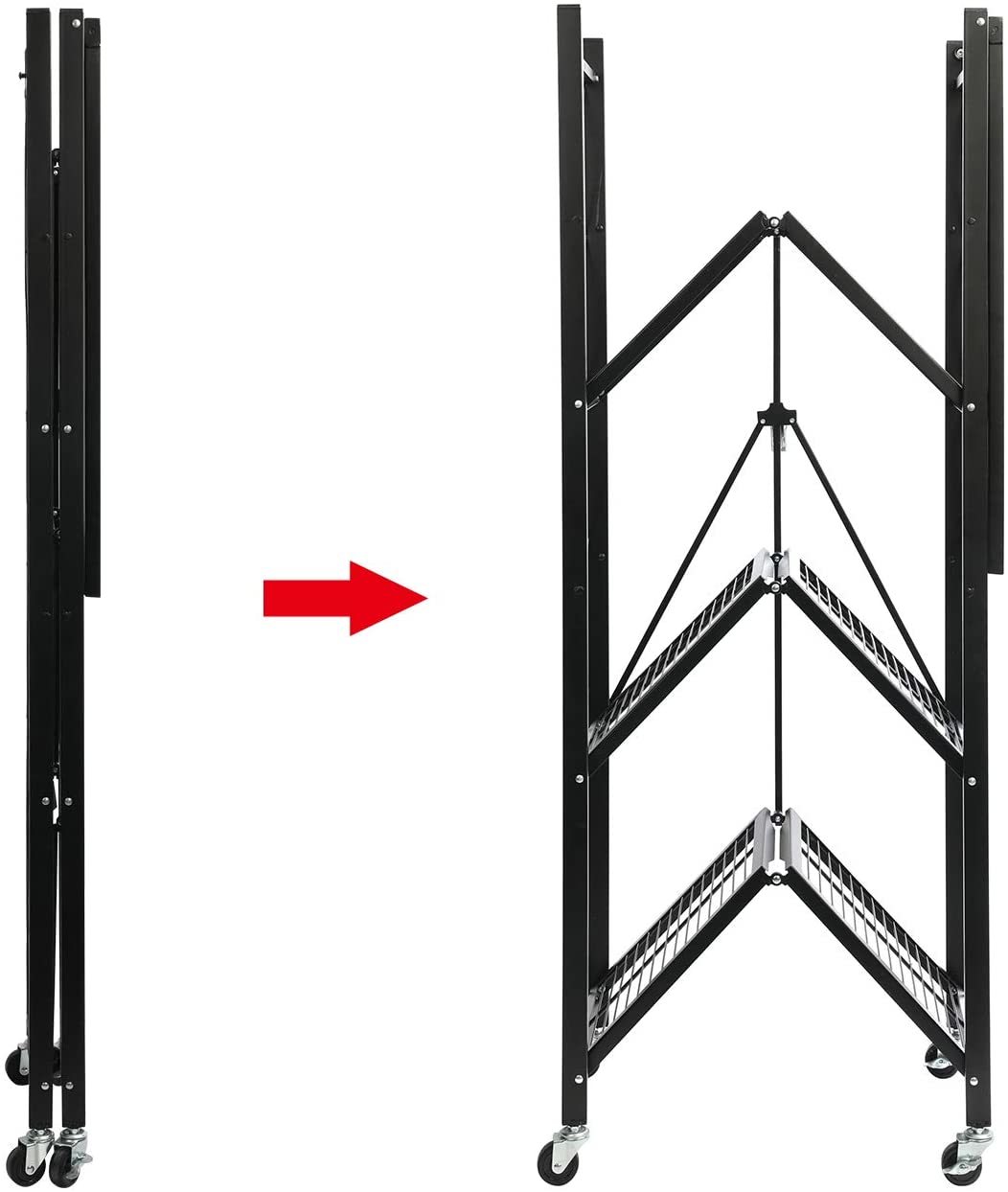 Folding Household Metal Shelving can Work Anywhere. Placed in the kitchen, the shelving unit holds anything from canned goods and bulk items to pots and pans, stand mixers, dishes, and bowls. In the living room, the shelving unit beautifully displays books, magazines, board games, and more, while in an office setting, it can help keep files, documents, and supplies neatly organized. For small dorm rooms, the five-shelf shelving unit makes use of available vertical space for keeping clothes, snacks, text books, and more neatly organized and easily accessible. The shelving unit can also be used to help keep garage clutter under control; it works great for heavy cans of paint, toolboxes, gardening supplies, extension cords, and more. The shelving unit quickly provides added shelf space, wherever it's needed most.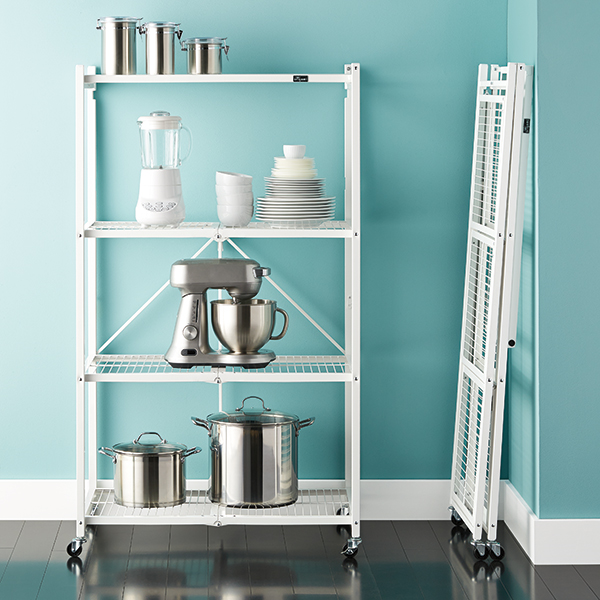 Hshelf specialized in retail shelving solutions, targets for the high-end market & brand customers. We connect millions of sellers and buyers in 40 countries & areas and bring them high-quality services and products. With 15 years' experiences to make OEM shelving parts for world-famous brands and manufacturers around the world, Hshelf can customize your own shelf (with different colors and materials). Our goal is to bring you not only a superior product, but smoother operations for your expanding business as well. We are always READY FOR YOU.
If you are now looking for Folding Household Metal Shelving, just freely connect me at
support@hshelf.com
.