Cooking is an important thing in our life. Though making delicious food can make people happy, cleaning up the kitchen is a real hassle. In this age, space is money, we don't want to waste any space. The table in kitchen is too cluttered to clean, no matter how you clean it up, the result is not very good. Put things (such as flavoring, food ingredients, tableware and etc.) at will, sometimes we even don't know where to put our things. Do you still have a good mood when you see this chaotic scene? How you do with that? Don't worry, SuMetall provides you a good solution.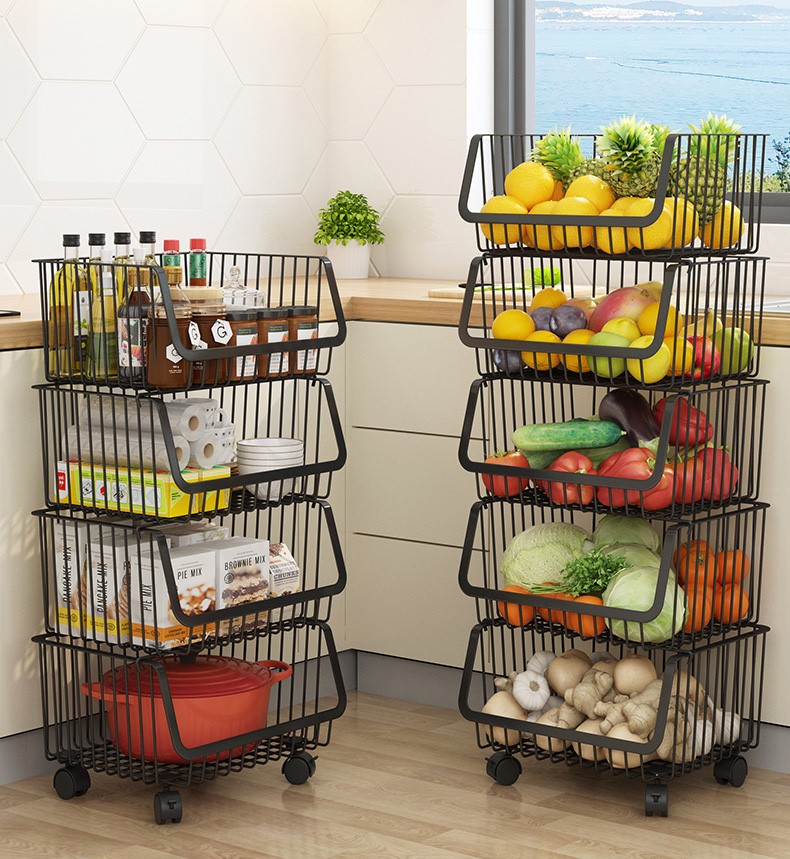 Kitchen rack can be widely used in kitchen, pantry closet, bedroom, bathroom and etc. depending on the size of the kitchen, you can put it on the ground or on the table. It consists of many baskets and easy to assemble and disassemble, so you can choose the best size that fitting your kitchen. We use grid structure so it can keep dry. In kitchen, you can put vegetables, fruits, dishes, bowls and any other thing you don't know where to put. This kind of racks make your kitchen neat and orderly and give you a good mood when you cook. If your kitchen is small, you really need it! In bathroom, you can put your shampoo, shower gel, facial cleanser and other things in it, then you will find that bath is more convenient than before.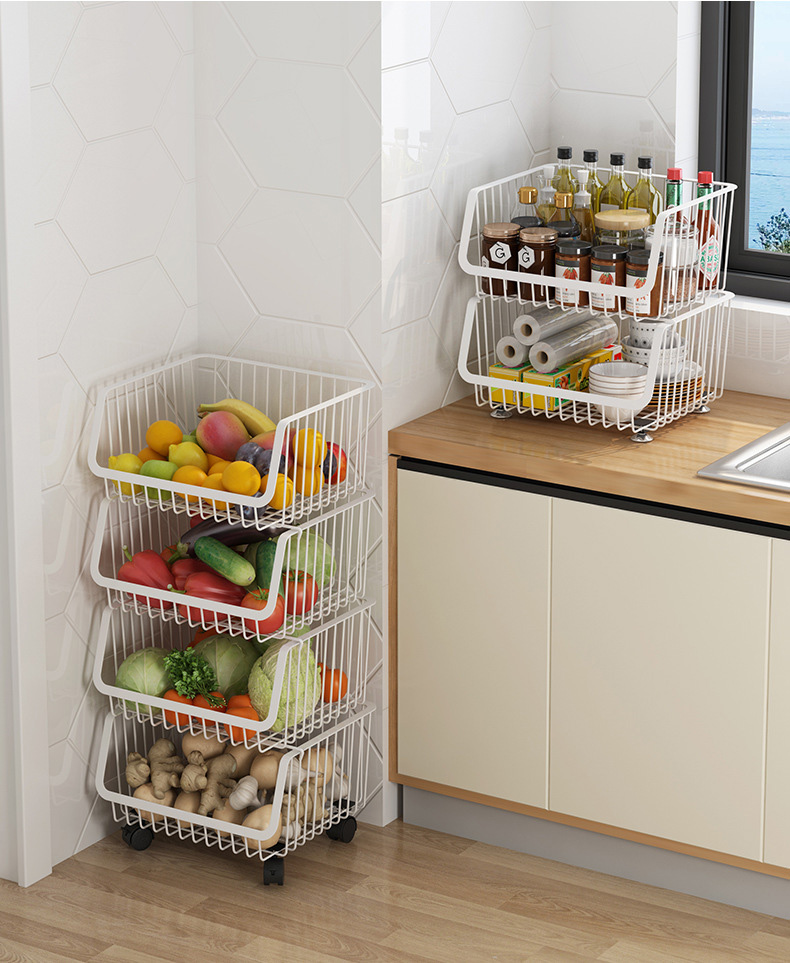 There are also some tips for you to choose kitchen racks:
1. The material is good or not. Because both kitchen and bathroom is easy to stain with water, so antirust is an important thing.
2. As a rack in your kitchen, size must fit your kitchen.
3. To use more space, it is better to place them vertically.
SuMetall specialized in retail shelving solutions, targets for the high-end market & brand customers. We connect millions of sellers and buyers in 40 countries & areas and bring them high-quality services and products. With 15 years' experiences to make OEM shelving parts for world-famous brands and manufacturers around the world, SuMetall will work closely with you to create custom solutions to your unique storefront needs. Our goal is to bring you not only a superior product, but smoother operations for your expanding business as well.
For more information and solutions, just freely connect us at

support@hshelf.com

! Always waiting for you.