Hshelf Providing Perfect Supermarket Queuing Solution
Solving the problem of checkout line! The Hshelf queuing solution helps retailers increase sales by reducing waiting times in checkout areas, improving customer satisfaction and enhancing brand loyalty. Our queuing solution minimizes customer frustration by sending a single line of customers into multiple registers in an orderly and efficient manner. With a variety of configurations available, retailers have the flexibility to promote more improvised goods and services at a consistent level of exposure. Our queuing solution provides almost all standard Hshelf shelves and fittings.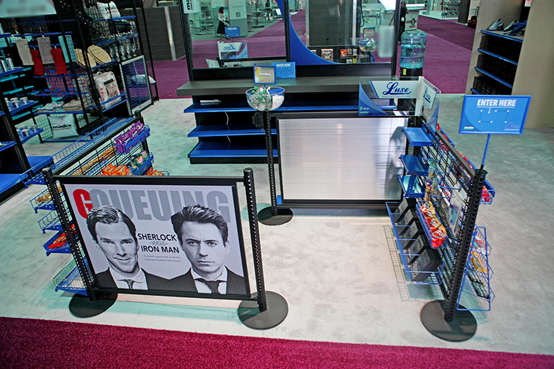 Hshelf Supplying Nice-designed Queuing Gondola Shelving
Queuing Gondola System for supermarket and retail stores, used at the point of sales, firstly it's a queue management system, secondly, it's a great tool to increase impulse sales.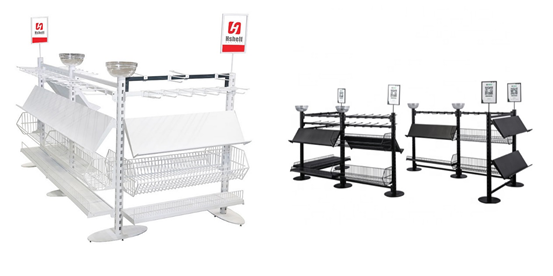 The Queuing System also be called Queue Gondola, Queue Shelving, POS Queue System, Retail Queuing System, Shelf Queuing System, Line Queuing System, Checkout Queuing System, etc. It consists of round post, oval shape base plate with levelers, sign holders, and other parts that are Hshelf standard shelving components.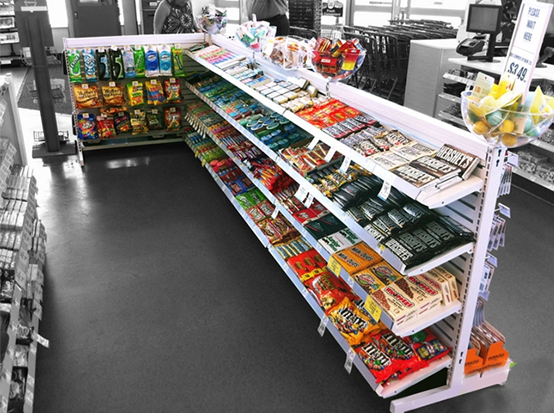 Grab shoppers' attention at checkout with this Hshelf Queuing Merchandise System. Increase impulse sales, reduce perceived wait times, and improve the in-store experience. Modular design allows for multiple check-out configurations. Choose from an extensive list of Hshelf accessories to build your perfect merchandising system. Easy assembly and quick reconfiguration as selling needs change.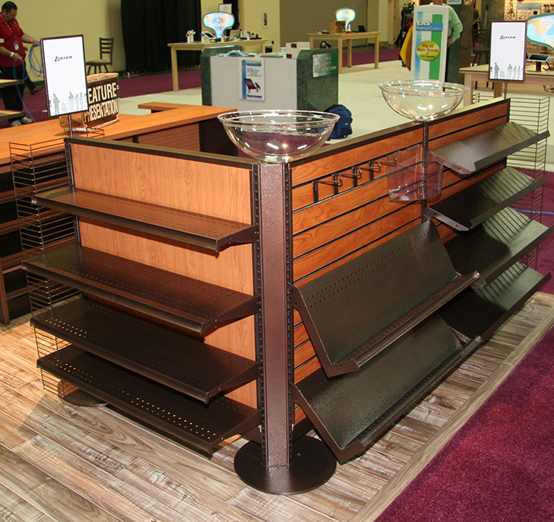 Features of Shelf Queuing System
1. Shelf Queuing System helps reduce perceived checkout waiting times by expanding the shopping experience, improving customer satisfaction and enhancing brand loyalty.
2. Shelf Queuing System is assembled into multiple configurations to meet storage space requirements
3. It is easy to assemble without using other tools.
4. Shelf Queuing System helps organize crowds in an orderly and efficient way, and solved the possibility of chaos of queuing.
5. Shelf Queuing System helps promote impulse consumption and increase sales.
6. Improving brand image and influence through the role of advertising slogans or display boards on the Shelf Queuing System, so as to improve brand competitiveness.
7. Shelf Queuing System is very suitable for selling small merchandises such as Chewing gum, Candies, Chocolate, Small Toys, etc. Also, Hshelf Queuing Shelving has magazines shelves parts, which customers can enjoy reading to kill boring waiting time or buy some nice books.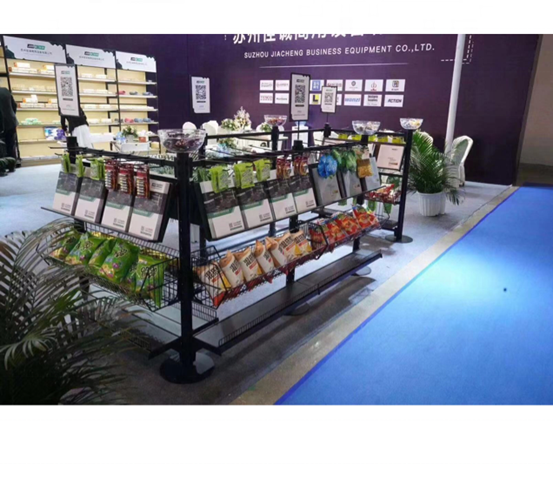 Details of Queuing System Shelving

Hshelf is a leading Queuing Shelving supplier in Eastern China. With the Hshelf professionalism, it is not difficult to make your customers' shopping comfortable and practical!
engineer@Hshelf.com