Chrome Wire shelving is used in a broad range of commercial and home applications. It is often used in restaurant, food service and retail store applications due to its ability to stay clean and resist rust and mold. It is also used by retailers, in industrial applications and in-home kitchens as well. Wire shelving is excellent in areas where fire prevention is stressed because its open design allows sprinkler systems to function where solid shelving might block water flow.
Chrome Shelving also can be called Heavy-duty Wire Shelving, Garage Chrome Shelving, Wire Rack for Storage, Metal Organizer Wire Rack, Chrome Silver Rack, 4 tiers Chrome Shelving Units, etc. If you're looking to organize your garage, basement or office and looking for shelving units to put things on, consider our Chrome Wire shelving.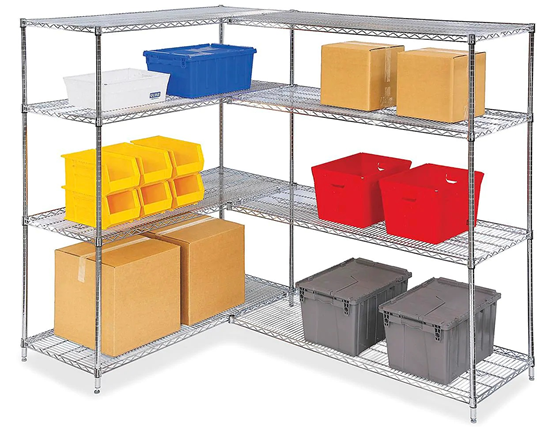 Why Choose Hshelf Chrome Wire Shelving?
Easy to clean
Once you have put your shelving unit together, over time you are going to need to keep it looking spick and span, particularly if it is being used in a kitchen setting or any other environment that could become unhygienic without regular cleaning. Chrome is incredibly easy to clean, and as it is wire shelving and very little dust will settle. The chrome finish is so long lasting, looking pristine and professional in the process. To keep it looking shiny, simply wipe it clean with a cloth. As assembly and dis-assembly are so easy to do, the unit can also be stored away when not in use to save space. Be sure to maintain upkeep by cleaning when required which will avoid any wear and tear.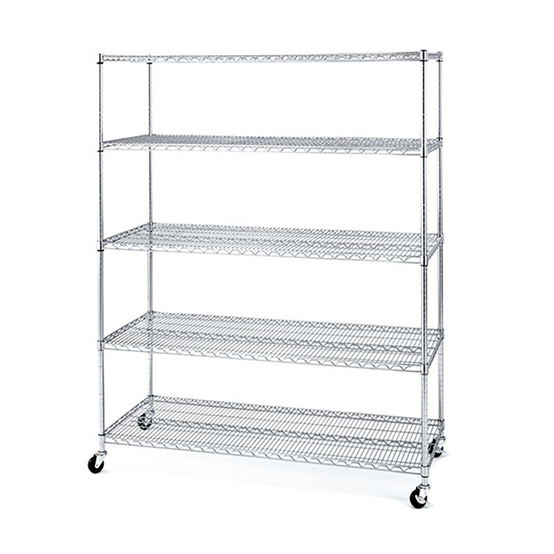 Flexible & Versatile
Whatever your needs, chrome wire shelving offers the flexibility and versatility to suit, offering cost effective storage solutions that can be altered and adapted as your needs change – meaning you never have to buy another unit. The hollow backs and sides of chrome wire shelving allow multiple angle viewing, but also easy access to anything you are storing.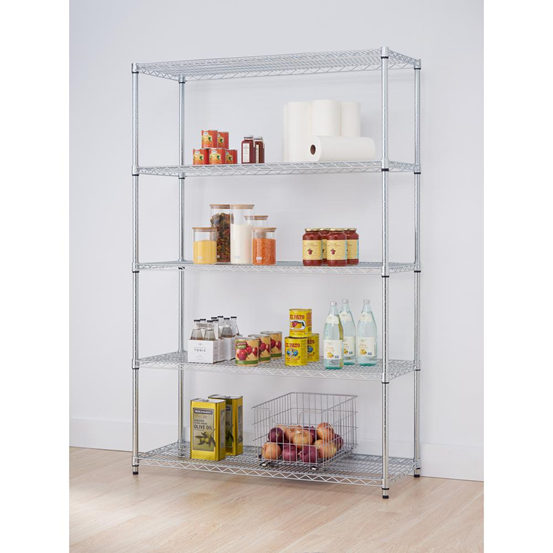 Heavy-duty
Standard chrome wire shelves can support up to 150kgs uniformly distributed load, meaning that there are very little limitations in what you can place on them. If you want to store heavier items, heavy duty chrome wire shelving which takes the weight of up to 250kg is also available. As these units are so heavy duty, they are suitable for industrial unit spaces or within a stockroom area for holding large deliveries which need sorting for display. Also, all sizes can be customized.
Various accessories
Hshelf provides various kinds of accessories and parts for customers to choose. By using different parts, you can build versatile wire shelving structures. We can also make customized parts according to customer's drawing, sample or ideas.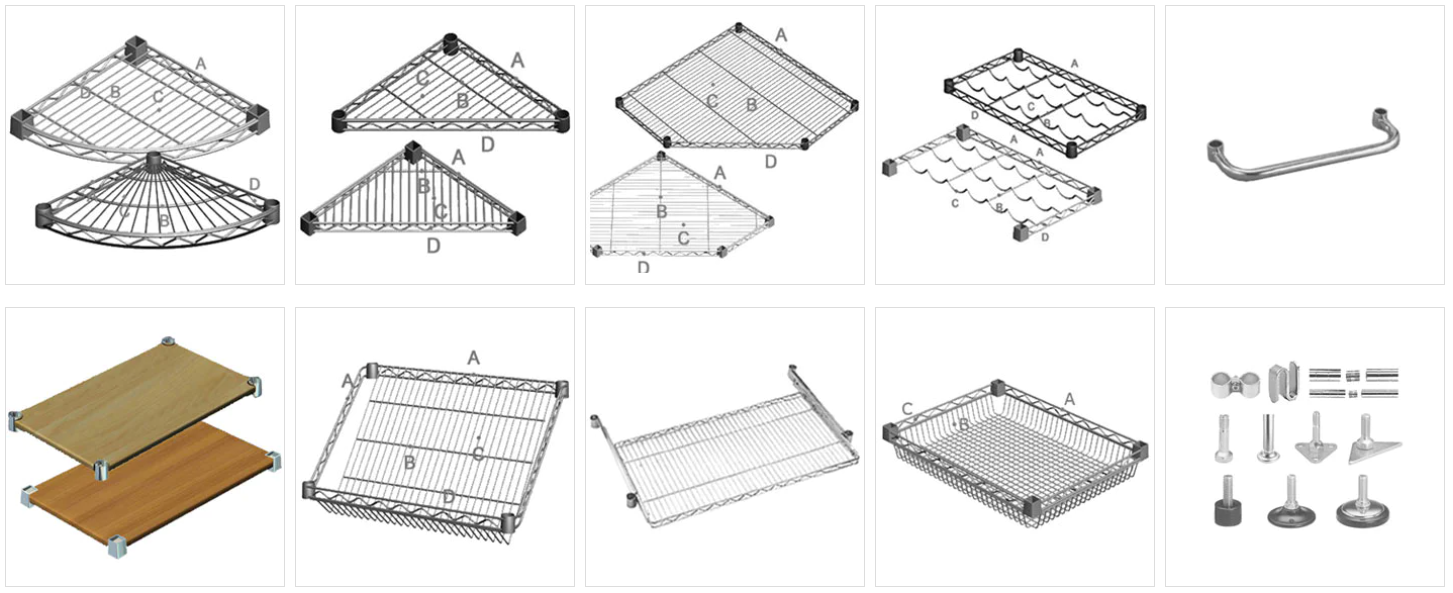 An effective storage solution needs to be strong, flexible and easy to maintain. Whether you are running a customer facing business, a warehouse space or just need to save room in the office or home, chrome wire shelving caters to all of your needs. Chrome shelving is an excellent way of storing or displaying products in a professional and organized way.
engineer@Hshelf.com