Integrated Shop Shelving Large Storage Shelves is one type of The Integrated Racking & Gondola System, which also called Hypermarket Shelving, Integrated Racking, Wholesale Market Shelving, Warehouse Supermarket Shelving, Storage & Retail Shelving, Industrial Supermarket Shelving, etc.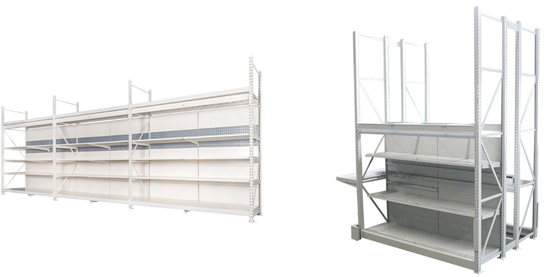 Integrated shop shelving is a combined system of warehouse storage racking and typical shop shelving, simply install the shop shelving into the heavy-duty racking system. What's more, the standard shop shelving can be equipped with flat back panel, pegboard panel, slat wall panel, wire grid panels and wide range accessories to build different structures for displaying different goods.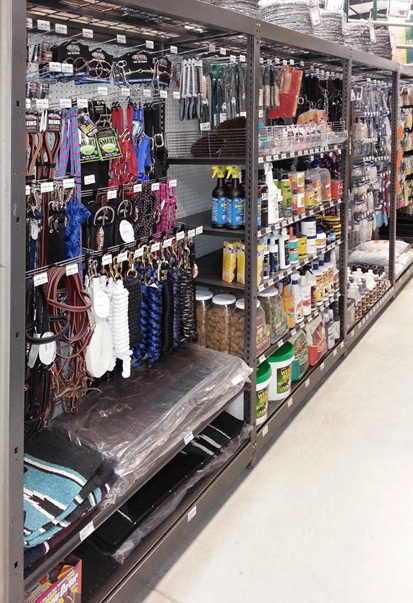 Functionally, the outside racking is for storage pallets or cartons on top, by the way, the racking frame and beams are for pallets and steel shelf for boxes, then the inside shop shelving for displaying & retailing, which provide a perfect solution for both supermarket storage and retailing. Therefore, the integrated shop shelving is widely used in big supermarket, hardware & tools stores and wholesale markets like, Metro, Kroger, IKEA etc.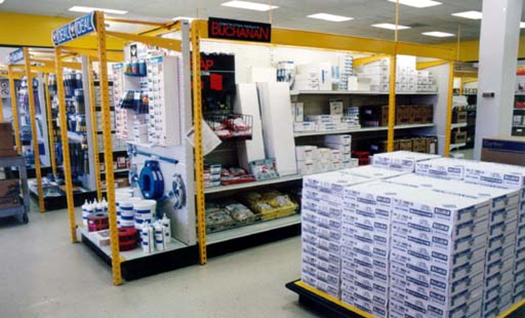 Features:
1. Integrated Shop Shelving has standard shelving on rear, extra shelves on front with an extra post. widely used for heavy duty storage and selling, like oil, liquor, water and drinks etc.
2. Integrated Shop Shelving possesses heavy duty capacity for safety weight capacity more than 100kg~200kg per level shop shelving, and 1000kg per pallet racking.
3. Integrated Shop Shelving has nontoxic paint powder coated, suitable for food storage and display.
4. Integrated Shop Shelving accepts EPOS system and shelf management systems like riser and divider etc.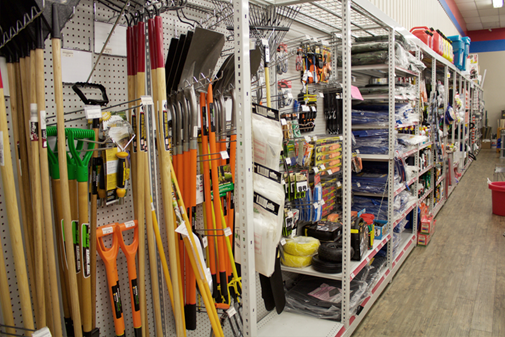 Product Details:
Width

Base leg depth

Height

665mm

370 / 470 / 570 / 670 / 770mm

1200 to 3400mm

800mm

1000mm

1250mm

1330mm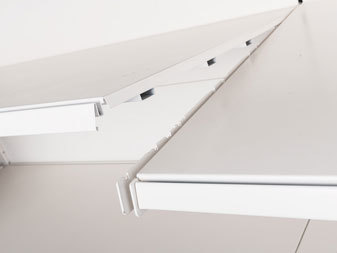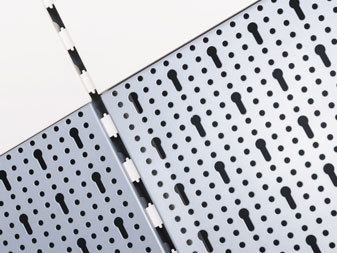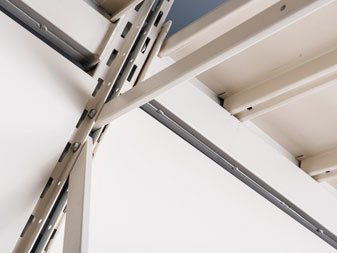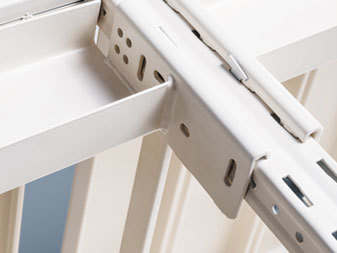 Hshelf is a leading Shelving supplier in Eastern China. Choosing us, you can be excited with our high-quality products and considerate service from our teams.
E-mail: engineer@Hshelf.com