A double-side shelf unit that can be assembled and disassembled freely. It is widely used in shops, supermarkets, grocery stores, hardware stores, etc., and is very popular in Australia. Gondola shelf is the most widely used shelf.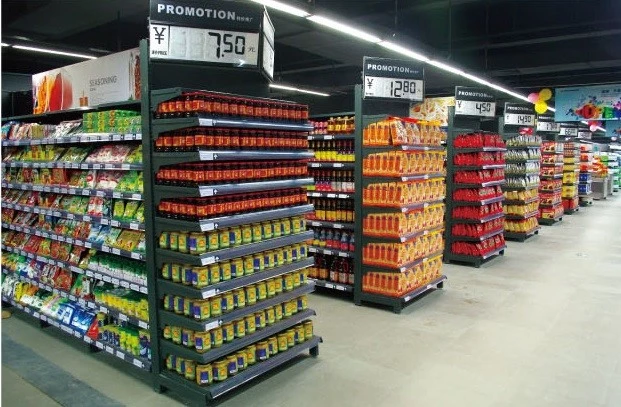 Gondola shelving, sometimes referred to as Grocery Store shelving is designed to maximize product display opportunities and save the space by offering a merchandising system that is both rugged and feature rich. Our Steel Gondola Shelving units are adaptable to a wide variety of retail environments from Pharmacies, Pet stores, supermarket and Sporting Goods shops to Auto Parts dealers, grocery stores, hardware stores and convenience store chains. Our Retail Gondola Shelf Parts have been tested for use anywhere a strong, attractive and flexible shelving system is required. The side grid fence can effectively prevent the goods from falling. You can also put price frame or billboard to tell your customers the Basic information of goods.

We Hshelf specialized in retail shelving solutions, targets for the high-end market & brand customers. We connect millions of sellers and buyers in 40 countries & areas and bring them high-quality services and products. As a professional manufacture, Our metal gondola shelving line also offers a large selection of shelf and accessory choices making it easy to separate your store from the competition. With 15 years' experiences to make OEM shelves for world-famous brands and manufacturers around the world, Hshelf will work closely with you to create custom solutions to your unique storefront needs. Our goal is to bring you not only a superior product, but smoother operations for your expanding business as well.
If you have any questions about our gondola shelf parts or would like to place your order, e-mail me at
support@hshelf.com