Customizable folding household metal shelves for decorating and placing items
The folding household metal shelves are made by metal tube and flat metal shelf, can be called as folding metal shelves, household shelving, folding shelving, wire shelving. The biggest feature of this shelf is the folding style, which is fully flat fold type and allow a easy storage with a fast installtion and no tools used.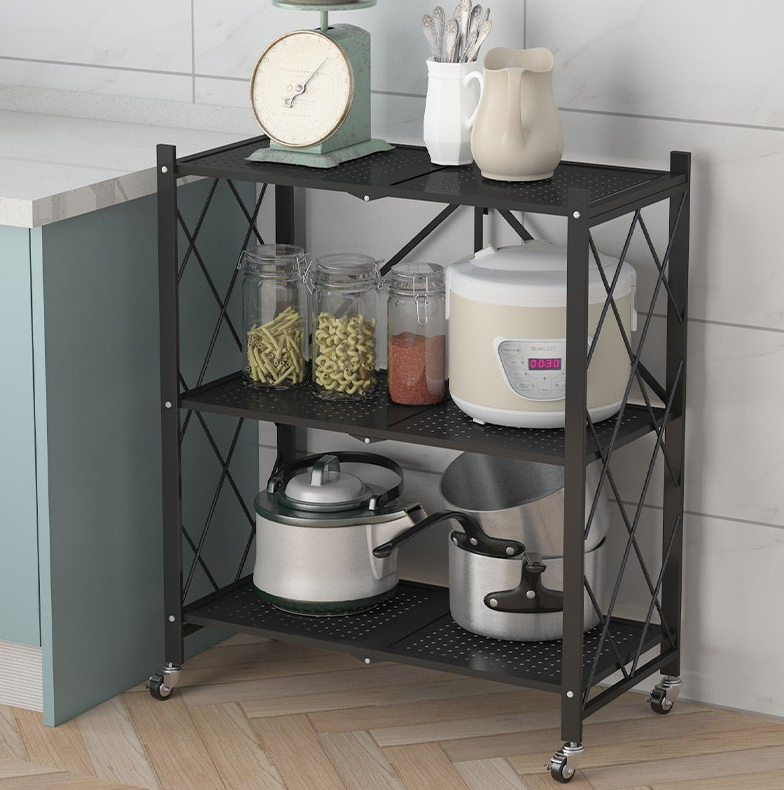 The household folding metal shelves are widely used for household, office, living room, garage to maximize the storage space and make full use of vertical room. In common, the metal household folding shelving is made of flat punched metal mesh and wire mesh metal material, but we can also use other materials, such as wood, according to customer needs. The folding metal shelves can be used to store sundries, and can also be used to store kitchen supplies, such as microwave ovens and other small appliances.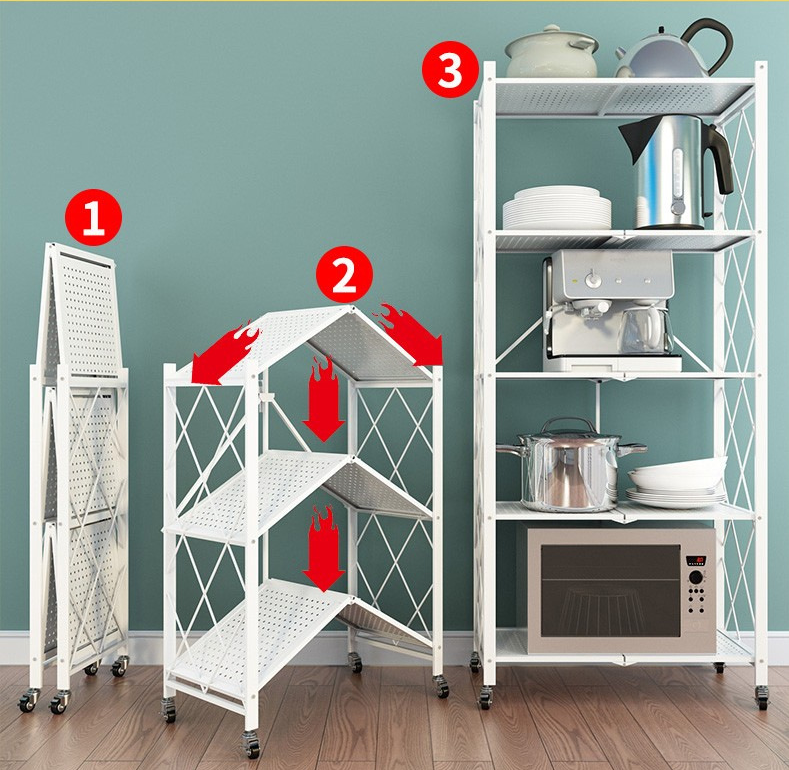 Another great thing about the design is that the wheels can rotate 360°, the wheels are smooth, and they can also be fixed.The folding metal shelves have the buckle to make it more stable.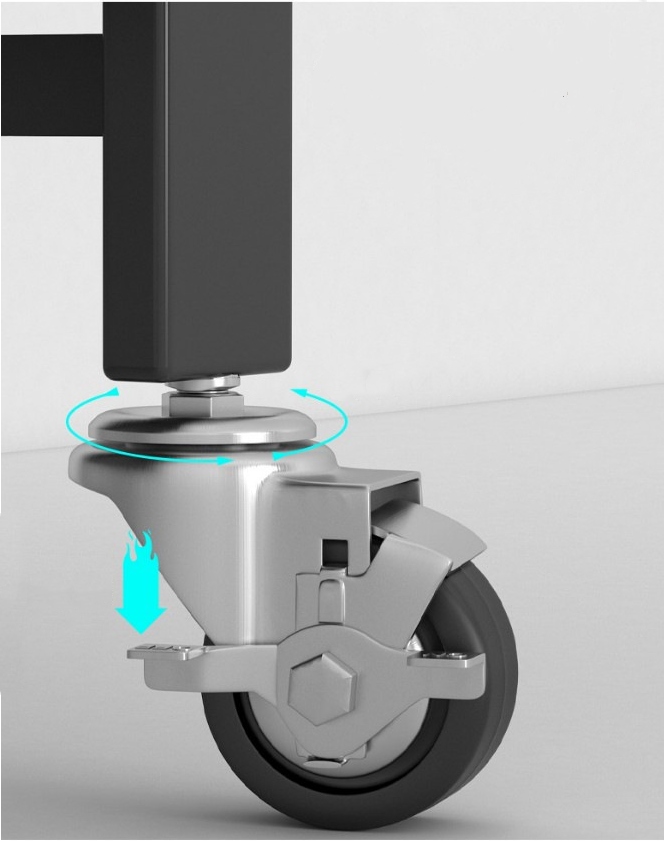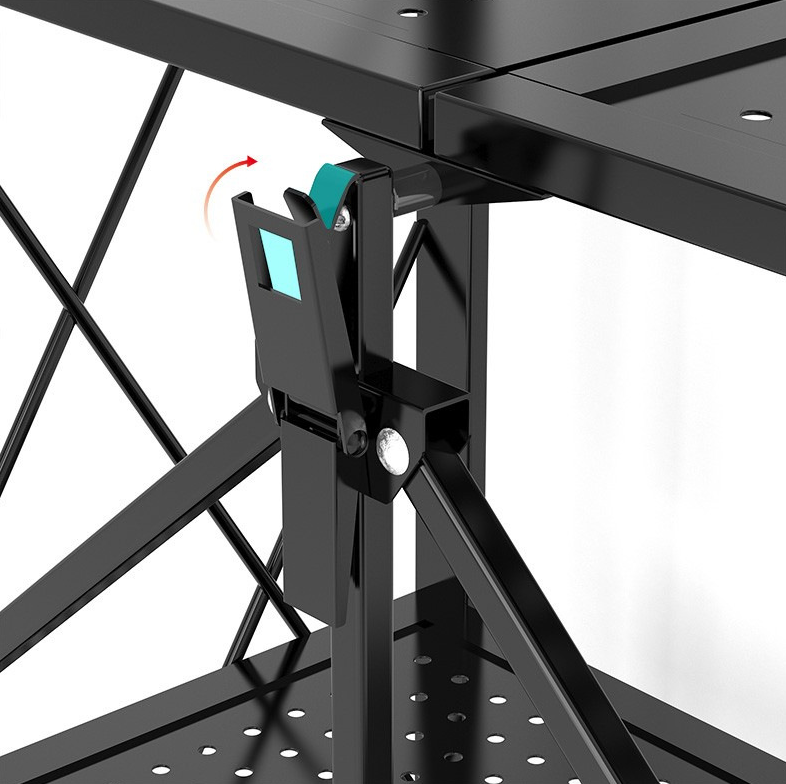 Commercially available, household folding metal shelves, books, flower pots and other daily necessities can make the home look more pleasant, tidy and clean.Our products have Perfect solution,Swivel wheels,nice design,Preassembled ,Ultra-Sturdy.
Hshelf is a leading rack supplier in Eastern China. Choosing us, you can be excited with our high-quality products and considerate service from our teams.
E-mail: enquiry@Hshelf.com