The Best Choose for your home and office storage and decoration---Folding Metal Shelving

Folding Household Metal Shelving also can be called Collapsible storage shelf, Office foldable shelf, Versatile folding shelf, Folding shelf with swivel wheels, Collapsible mobile shelf, etc.
One of the first rules of de-cluttering is to get everything off the floor. If you're looking to organize your garage, basement or office and looking for shelving units to put things on, consider our folding metal shelving. They are easy to set up and easy to take down when not needed. And because the folding shelves are made of metal, you can put paint cans, oil cans and other greasy objects on the metal shelves without concern that they will mar the finish.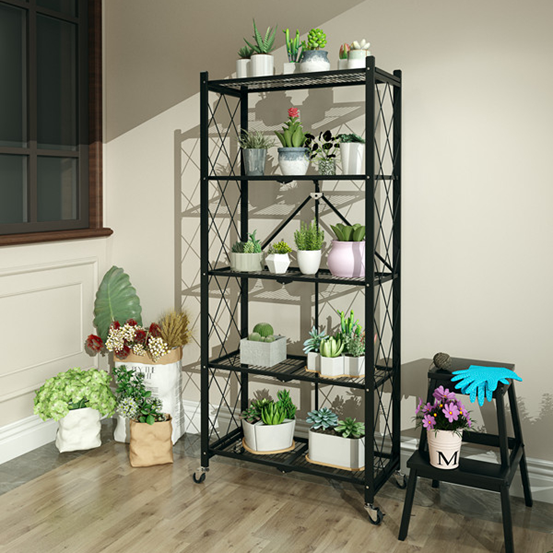 Folding Metal Shelving Features:
l Perfect solution
Folding metal shelving can provide a perfect solution both for small space storage and shelving for any room in the home or office.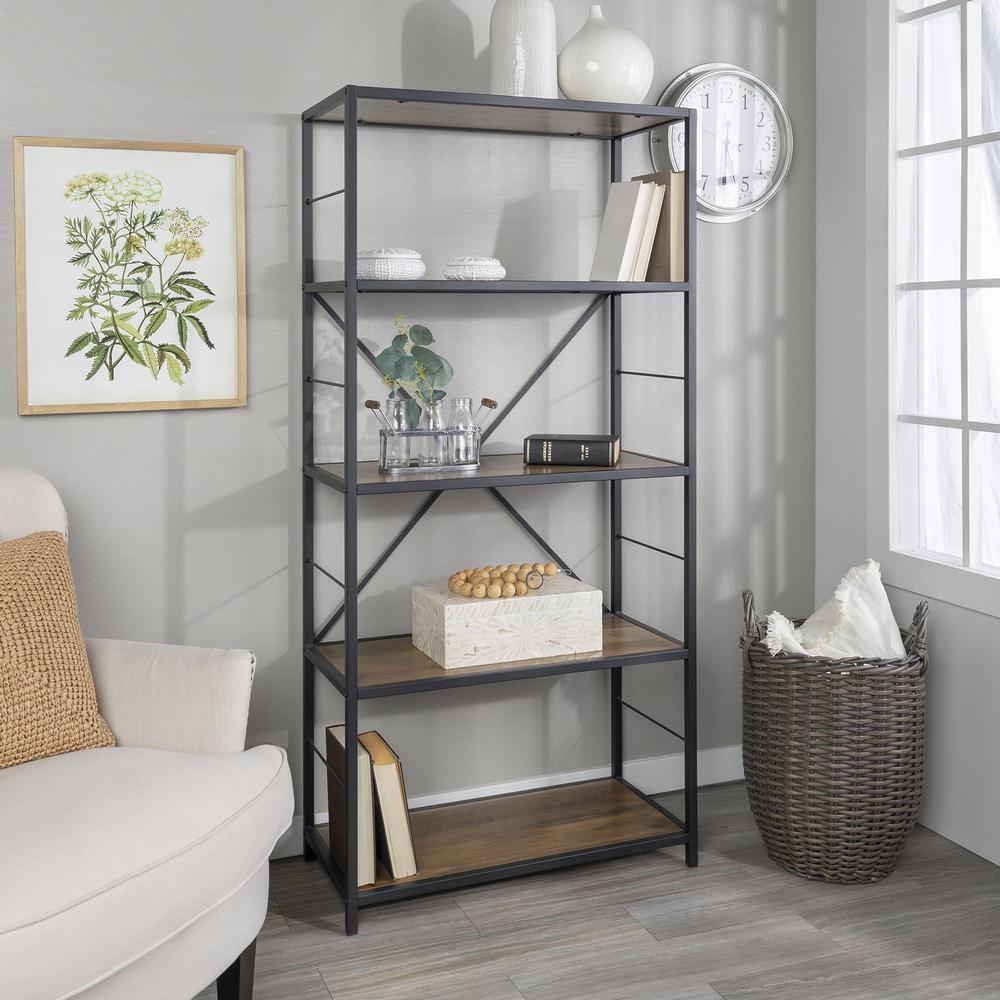 l Nice design
Folding metal shelving possess simple streamlined design fits with any decoration, which is both elegant and beautiful, making your home and office attractive.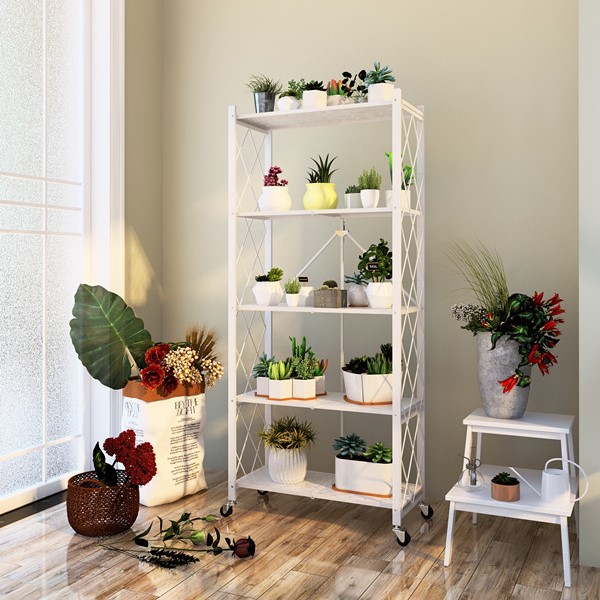 l Swivel wheels
Folding metal shelving feature for 4 professional grade swivel wheels with smart-lock function for easy portability.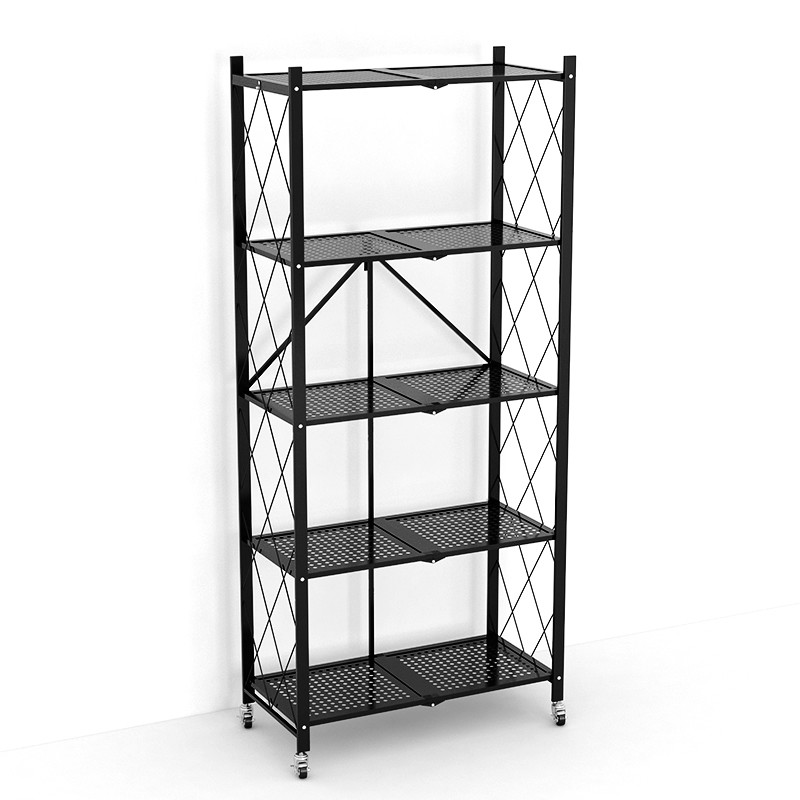 l Preassembled
Say Goodbye to stress and confusion! Our Folding metal shelving are No manuals or tools needed. It is as easy and fast as 1-2-3 to "assemble".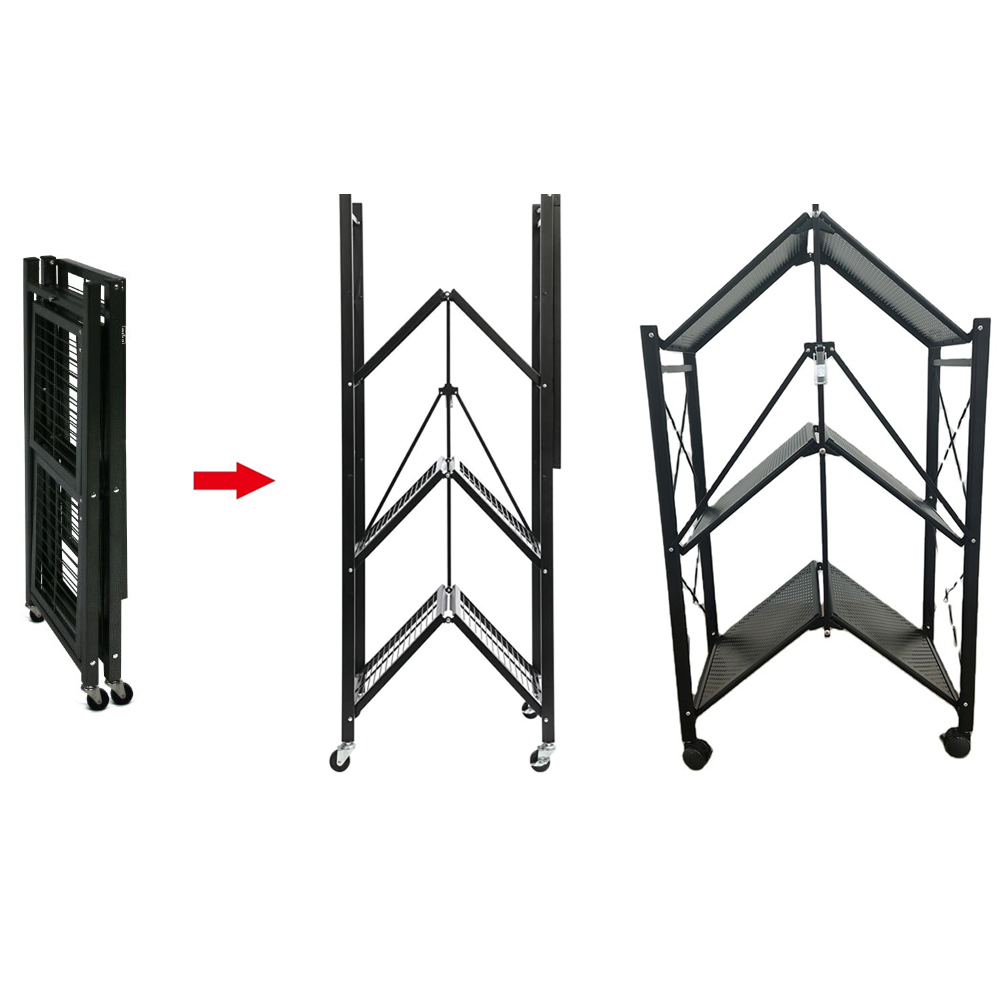 l Ultra-Sturdy
Folding metal shelving feature for origami Connection Clip to ensure stability.
You'll have a rack that will hold all your belongings safely for a lifetime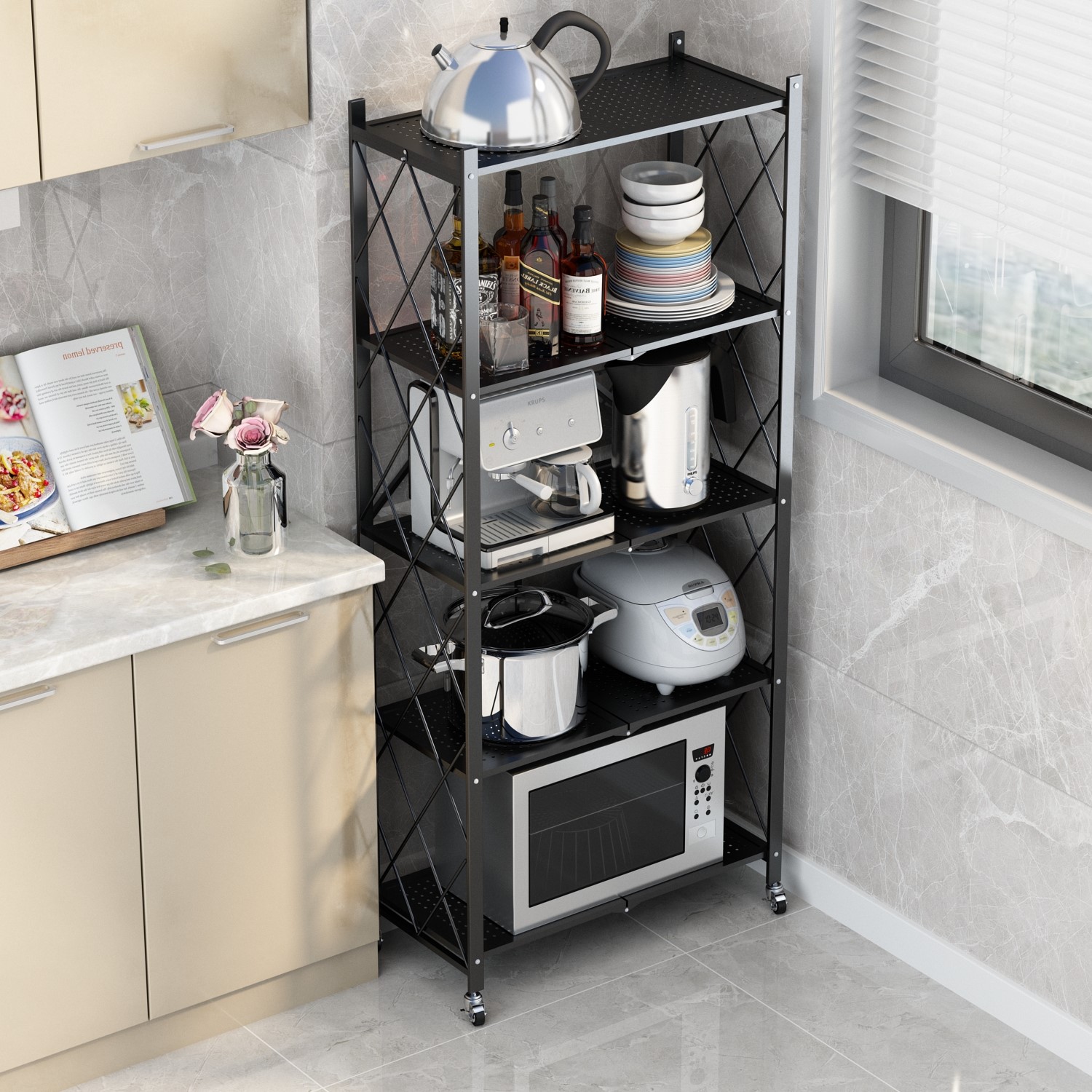 l Comes on Wheels, Collapsible for easy transport
You can easily move it around – anywhere you like without having to struggle.
l Special Coated Finish
Put it outside without having to worry about it chipping, scratching, or corroding.
l When not in use, Folding Metal Shelves can be easily folded flat for storage
Why are most racks and storage solutions such a pain to set up?
Why are most of them not flexible at all, which makes it so hard to clean behind?
What do you do with these bulky giants when you need extra space temporarily?
We believe organizing your things at home should be easy.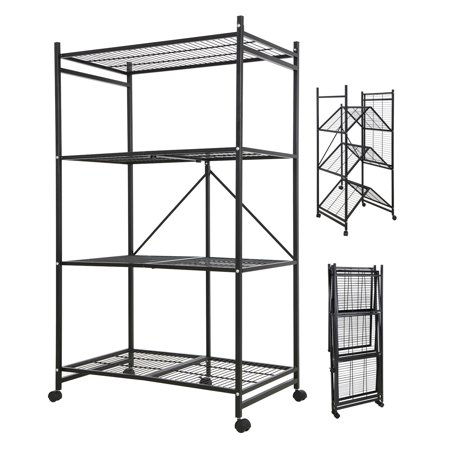 Hshelf is a leading rack supplier in Eastern China. Choosing us, you can be excited with our high-quality products and considerate service from our teams.
E-mail: engineer@Hshelf.com