What is a Plastic Storage Unit Shelf?
It is a unit meant for keeping your items in an orderly manner, such that you can retrieve them with ease when a need arises. With different colors and design, you get to choose what fits for your home or office. The storage unit shelves are designed with customers' desires in mind, and they will serve you appropriately.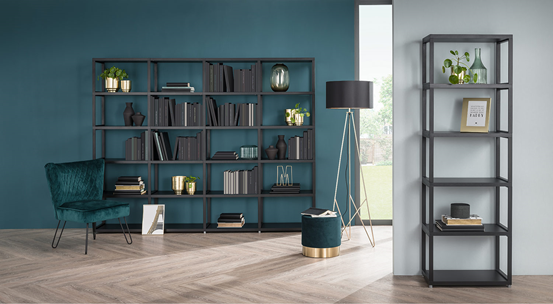 What should be considered if I want to buy plastic shelving unit?

1. How is this item useful?

Know the reason for purchase. It allows you to have the best choice. What are you going to keep on the shelves? Answering these questions ensures that you will not regret your choice. For instance, storing heavy items will require a unit with a strong base.
2. Know the price
What's your budget for this activity? Almost everyone works on a budget; therefore, pick what suits you. You do not have to spend more if you hadn't planned that. Also, I know that high quality requires you to spend more.
3. Consider the flexibility
You need something that can be moved easily, adjusted as you wish and at the same time, solve your multiple needs. Flexibility comes with a fee, so be ready to spend. You feel satisfied when you purchase a flexible storage shelf, and this feature serves you right.
4. What kind of material is it?
You require a dense material that will not break easily and maintain the same color over time. This is possible if you read the description well. Most are made of resins, and they will serve you right. Do not hesitate to purchase it.
5. Know the number of shelves, height, and weight
What is it that you will be keeping on the shelves? This enables you to know the number that fits you. In most cases, the number, height, and weight go hand in hand. Consider them keenly for a happy purchase.
Hshelf Provides the Best Plastic Storage Unit Shelf

Hshelf offers well performed plastic shelving to fit your exact storage needs. We produce quality plastic shelving with a durable polymer construction to handle anything your operation needs.
1. Removable Shelf Mats
Hshelf plastic storage shelving offers removable shelf mats for easy cleaning, and comes with antimicrobial protection technology to inhibit the growth of microorganisms. Each shelving unit comes with an individual warranty and the option to create the best single storage solution.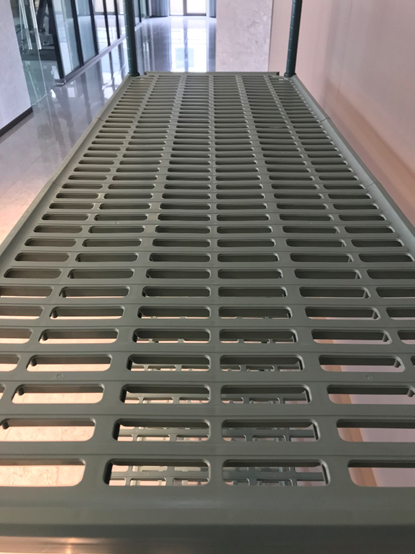 2. Nice Appearance

Hshelf Plastic Shelving Unit has a beautiful appearance, adding a nice room ambiance and cuts across for both interior and exterior use. It is stable and durable, having a hard material and withstands harsh weather conditions.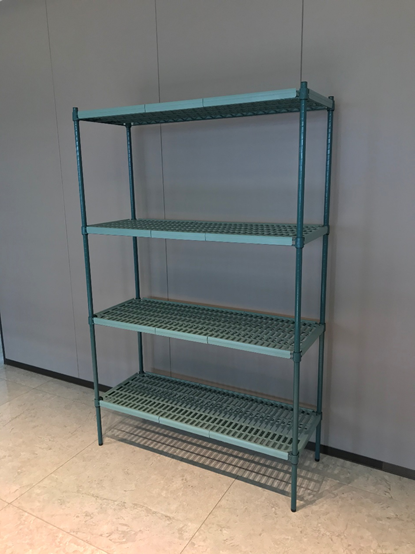 3. Well-performed Surface

Our plastic shelving and posts are considered corrosion-proof with a lifetime warranty against rust and corrosion. Sectioned open grid shelf mats can be cleaned with a washcloth easily. One-piece solid mats provide the best spill retention and barrier to prevent cross-contamination. Our shelving's smooth surfaces are ideal for protecting sensitive wrapped or packaged items.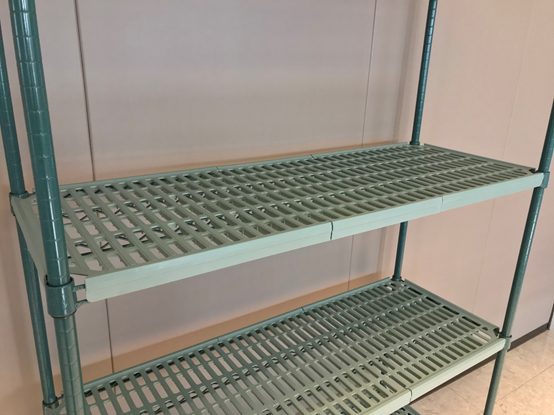 4. High Capacity and Durability

Hshelf Plastic Shelving Unit is efficient with large storage area and high stability with 200kg/layer. It supplements well for a typical home cabinet as it offers space, stability, and durability for a variety of items. Non-bulky, adjustable and fits well in both large and small rooms.