In the modern society of rapid consumption, more and more people are beginning to pay attention to "quality consumption", whether it is the place to buy products or the quality of the products themselves, they strive to consider the most stringent standards. Especially in the young urban economic group formed by post 80s and 90s consumer groups, this kind of "tendency-type" shopping method is more obvious. For example, facing the same brand and the same quality of the same product, most people prefer to buy in shops with more advanced decoration and more neat and concise display of goods.
And this phenomenon extends to the most important economic consumption place in people's daily life-supermarkets. Under the economic environment, more and more supermarkets have been established, and the pressure on the retail commodity industry has become increasingly prominent. Immediately, major supermarkets have begun to make a fuss about decoration design and shelf placement, trying to create novel and comfortable Shopping environment to attract more customers. Today, Hshelf bring you some shelves to help you.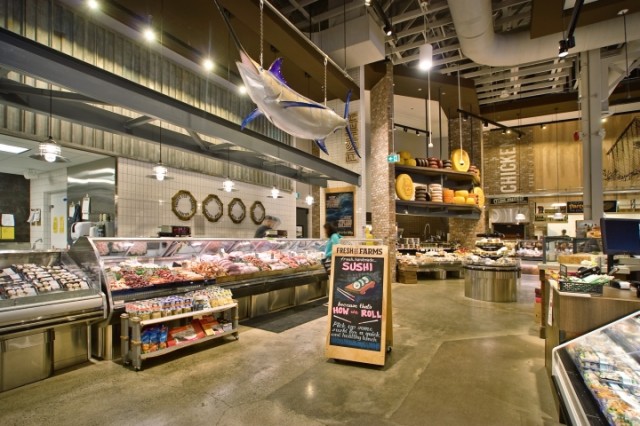 If the goods are the inner part of the store, then the shelves are the facade of the store. A good shelf will make you stand out among many stores. Hshelf has also put in a lot of effort in this regard. Such as the following Radius wire end shelf Display Shelving Systems. Hshelf radius wire end shelf is made of High-Grade raw steel material, painted with akzo nobel nontoxic paint powder. This made it smooth and let the whole shelf full of metal texture. Using wire mesh backboard, You can adjust the distance between the layers according to your needs, and you can also install hooks.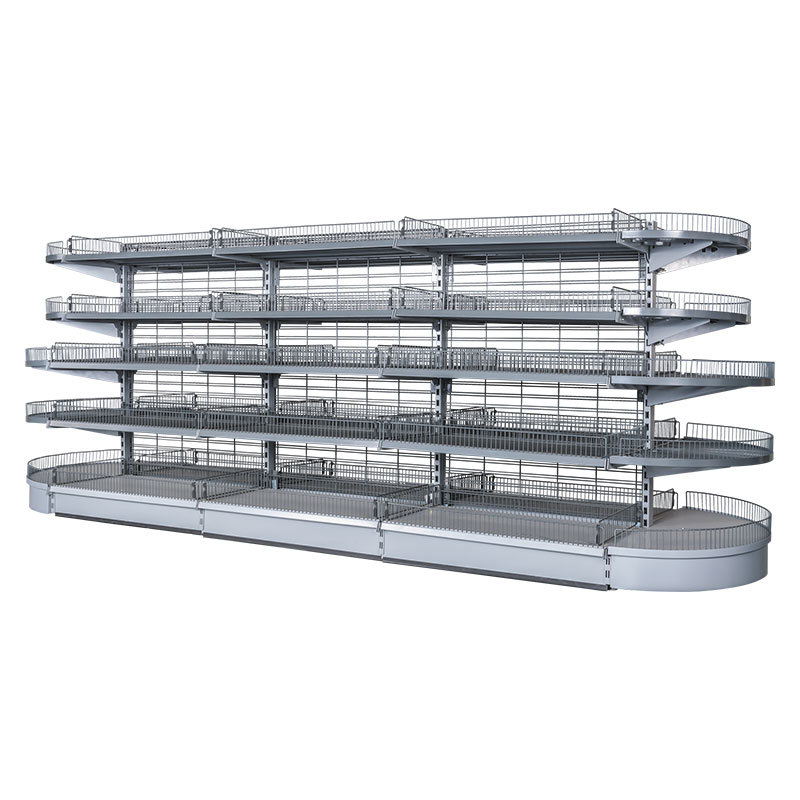 Of course, this kind of shelf is just the tip of the iceberg of hshelf. As a professional manufacturer, Hshelf produces all kinds of shelves and accessories used in supermarkets, stores and hardware stores, providing integrated solutions for the whole store, with various styles and complete types. At present, hshelf's products have been sold to more than 40 countries and regions around the world, helping tens of millions of customers solve the problem of opening stores, leading many businesses to explore the right way to place goods, and improve the sales of goods
Of course, this kind of shelf is just the tip of the iceberg of hshelf. As a professional manufacturer, Hshelf produces all kinds of shelves and accessories used in supermarkets, stores and hardware stores, providing integrated solutions for the whole store, with various styles and complete types. At present, hshelf's products have been sold to more than 40 countries and regions around the world, helping tens of millions of customers solve the problem of opening stores, leading many businesses to explore the right way to place goods, and improve the sales of goods
For more info and details, just connect us at support@hshelf.com