Long Span Shelving also can be called Warehouse Storage Shelves Unit, Commercial Metal Shelving for Storage, Long Span Rack, Strong Warehouse Racking system, Racks for Picking & Picking racks etc. It's an economical, durable and versatile system widely used as commercial, industrial, retail or household storage. Hshelf long span shelving provides a reliable, efficient solution for your storage and display.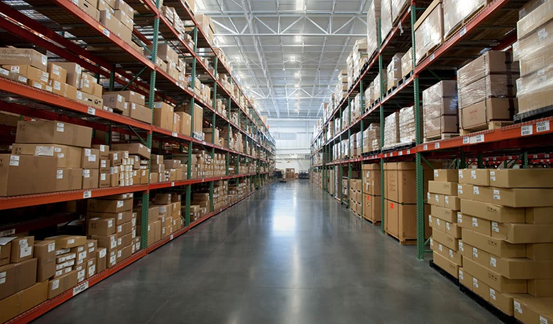 Why Use Long Span Shelving?
Our long span shelving systems can also be used to create strong multi-tier storage systems that help to make better use of the available space and headroom.
Long span shelving is used as a heavy-duty hand loaded storage system that is designed to store large, heavy and bulky items.
Long span shelving is suitable for industrial, commercial or domestic use and is great for simple sheds, garages, and warehouse environments. It is ideal for a work bench, as cabinets or for storing boxes, archives, accessories, spare parts or fish tanks. These designed heavy-duty shelving systems allow for an easier and a more organized way of managing the various resources that companies may have at their disposal.

Long span shelving can be made of an integral component of a more comprehensive pallet racking system which can further improve the logistics management. Consequently, it will improve the overall efficiency of the business or for easy industrial organization and materials handling. After all, managing inventories can be a real challenge if they are not well organized.
Nice Choose for Commercial and Retail Organizations
Large commercial, industrial establishments and organizations can benefit from a highly-systematized shelving system. This can aid in the more efficient management of product inventory/stock and other critical resources that drive the organization's bottom line. For instance, investing in a robust steel shelving system can help improve the bottom line by ensuring a more durable platform in which to manage organizational resources.

For retail shop owners, the use of long-span racking solutions can help improve the safety of their products, work areas, and other rooms where they might have a need for such types of shelving. Since objects can be stacked into these pallet racking cantilever systems, shop owners can also reclaim precious floor space for other more meaningful use, especially those with a small area to work on.

Features
1. Long span shelving is ideal for light bulk storage, boxes, small components, heavy cartons, etc. With long span shelving, large or awkward items are easily stored, and stock can be changed quickly and simply.
2. With conventional short span shelving, space is lost if goods do not fit exactly. With Long span shelving, you get the most from your storage, with lost space kept to a minimum.
3. Long span Shelving offers you virtually unlimited opportunities to expand your capacity, giving you higher density storage and greater flexibility whether you are storing boxes, cartons, tubes or wires. Long, uninterrupted areas make Long span ideal for a wide range of big bulky items. Shelves are easily adjusted as your requirements or stock patterns change.

We have a wide range of shelving sizes and design available. The loading limits vary according to the different beam sizes. In general, the weight/load of the materials to be stored will have an impact on the overall length, level, and other size dimensions of the shelving beams.
Long Span Rack, Warehouse Racking

Regular Width

900mm, 1200mm, 1500mm, 1800mm, 2100mm, 2400mm

Regular Depth

450mm, 600mm, 900mm

Regular Height

1800mm, 2000mm, 2400mm, 3000mm

Others Size

Special size can be customized.




* a. Shelf: can be metal steel shelf, wire mesh shelf, Chipboard shelf

* b. Beam: "Z" shaped beam & "P" profile beam are available.
Whether you are looking for a racking drive system, rack storage systems, or aiming to beef up your racking system by going double deep, you can always rely on Hshelf Multiple Storage Solutions for the best possible answer to your logistics organization needs.
engineer@Hshelf.com