If you own or are about to own a store, do you think about what kind of shelves you should buy for small items like umbrellas, in addition to buying traditional types of shelves? Today, I'd like to recommend a shelf for small items like umbrellas.
The umbrella retail shelf is named after it is mostly used to place umbrellas. It is widely used in retail stores, supermarkets, grocery stores, Cosmetics shop and other places. Of course, umbrella racks do not have to put umbrellas, now it is also used to place nail polish, promotional items and so on. The upper part of the crossbeam can be installed with hooks for hanging umbrella or snacks. The lower part of the wire basket can be used to display foldable umbrellas, snacks, napkins, nail polish and other small objects that can not be hung. In order to be able to better place more things, we choose high-quality raw materials, strengthen the column, thicken the hook, so that the shelf is more stable and reliable. The bottom of the shelf can be installed with wheels, with strong bearing capacity, mute and wear resistance, and can be used in many environments.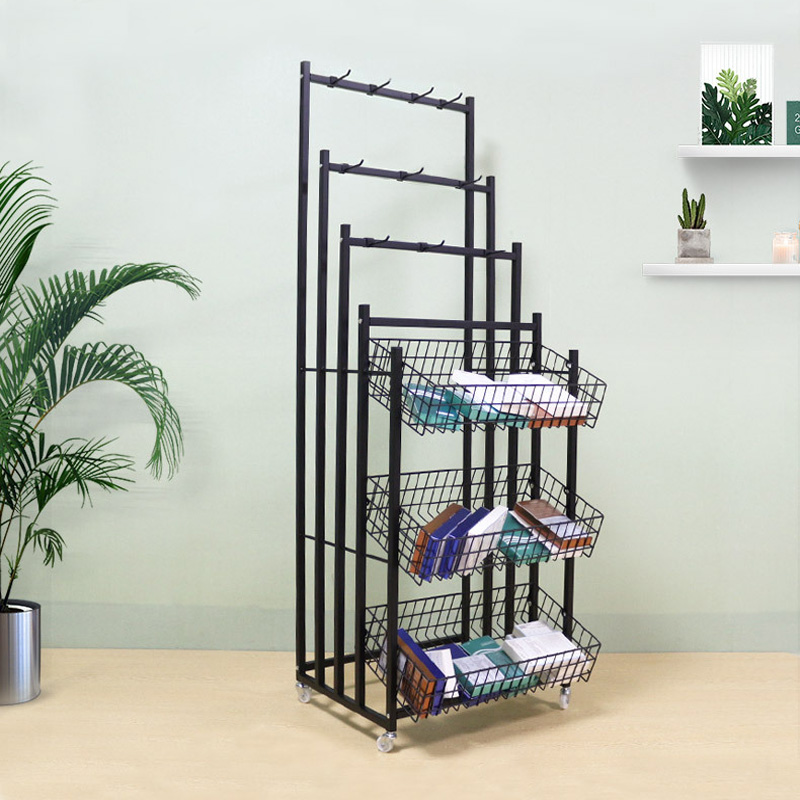 In order to stand out among many competitors, in addition to high-quality goods, comfortable appearance, good marketing means is also one of the important factors. Put the umbrella retail shelf at the door or in front of the cash register, so that customers can see the products displayed on the shelf at the first and last moment when they enter the store, so as to fully attract the attention of customers. In this way, you are only a short time away from success. What are you still hesitating about? Hurry to buy it! Hshelf will provide you with the most comprehensive shelf solution.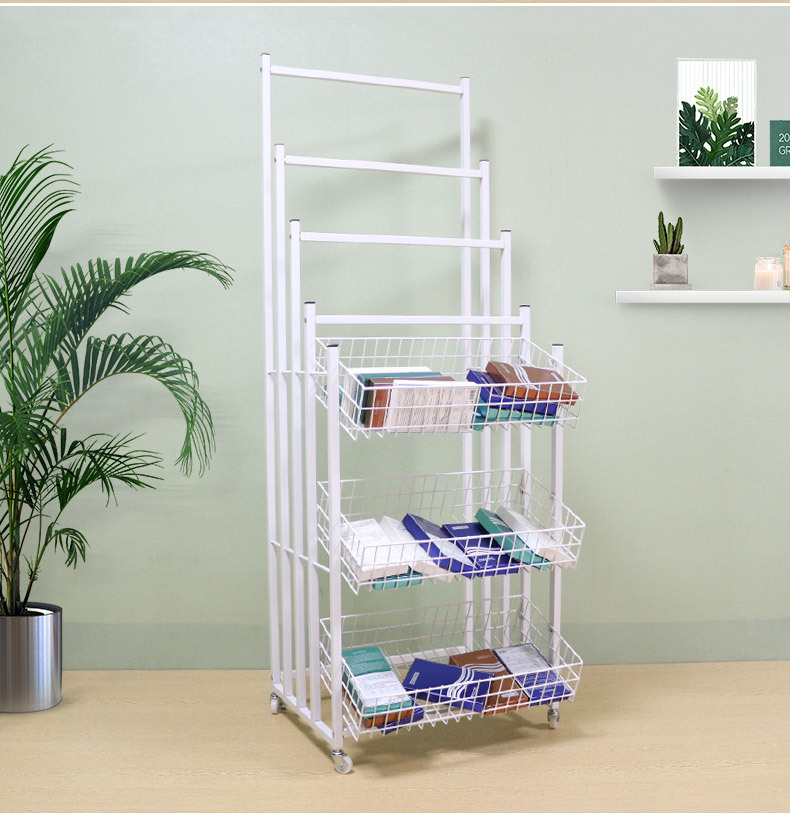 We Hshelf specialized in retail shelving solutions, targets for the high-end market & brand customers. We connect millions of sellers and buyers in 40 countries & areas and bring them high-quality services and products. With 15 years' experiences to make OEM shelving parts for world-famous brands and manufacturers around the world, Hshelf will work closely with you to create custom solutions to your unique storefront needs. Our goal is to bring you not only a superior product, but smoother operations for your expanding business as well.
For more information and solutions, just freely connect us at

support@hshelf.com

! Always waiting for you.