When we are sick, If it's not a particularly serious illness such as cold, diarrhea, cough, We usually go back to the drugstore and buy some OTC drugs. Pharmacy has become an indispensable shop in daily life unconsciously. With pharmacies becoming more and more, as a retailer, how to stand out from the numerous pharmacies?This article may help you in some way.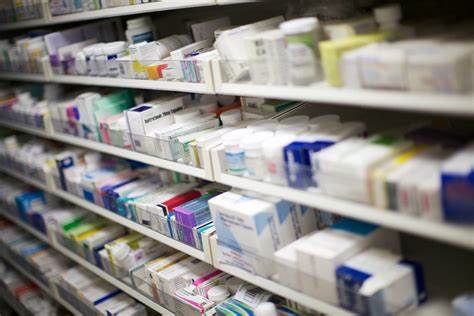 Because of the variety of drugs and limited floor space, while designing pharmacy, interiors shortage of space is always been a challenge for designers & rack manufacturers. Through multiple surveys, we have always found that Chemists love to stack all prescription medicine at their immediate back where they deal customers. So we offer space efficient, adjustable, portable display solutions in special materials suitable for medicine stacks.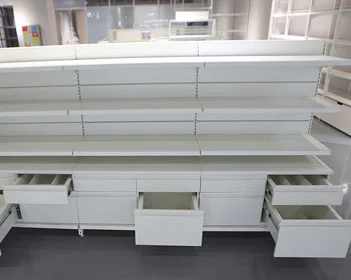 Pharmacy shelving is also called pharmacy display racks. Due to the limited floor space of pharmacies, We added drawers to the bottom of the shelf, so you can stack more medicines. Above the drawer is shelves, on which you can place some commonly used medicines, so that when customers come to buy them, you can quickly give them the medicines they need. At the top of the shelf can also be placed billboards or light boxes to tell customers the brand, type of medicine and etc. On the side shelf, you can install hooks to show some medicine in bags. The color of shelving is always white because this color can give your customers a sense of comfort and clean, however, as a professional manufacture, we can also customize the color you want.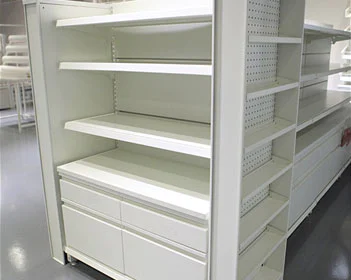 We Hshelf specialized in retail shelving solutions, targets for the high-end market & brand customers. We connect millions of sellers and buyers in 40 countries & areas and bring them high-quality services and products. As a professional manufacture, Our metal gondola shelving line also offers a large selection of shelf and accessory choices making it easy to separate your store from the competition. With 15 years' experiences to make OEM shelves for world-famous brands and manufacturers around the world, Hshelf will work closely with you to create custom solutions to your unique storefront needs. Our goal is to bring you not only a superior product, but smoother operations for your expanding business as well.
If you have any questions about our pharmacy shelf or would like to place your order, e-mail me at

support@hshelf.com