Pharmacy store shelving is some kind of display furniture for hygiene products, cosmetics, and OTC medical storage and presentation. Choosing a simple, clean, smart look design and consumer-friendly shelving is extremely important to a pharmacy store. Hshelf has 3 existing shelving systems for pharmacy and drugstores, and the whole solution includes basic metal shelving structure, glass shelves, sign holder, advertising canopy, storage drawer, etc. Hshelf has accumulated valuable experience in supplying shelving solutions for pharmacy chains and drugstores world widely.

With Hshelf's flexible Pharmacy shelving, we can help you make the most of your limited space. We offer solutions that help you better organize and manage your medication supply and security, and improve your workflow by giving your staff fast, direct access to medication storage. The flexibility of our Pharmacy shelving solutions enables you to easily adapt and update your pharmaceutical storage as often as your needs change.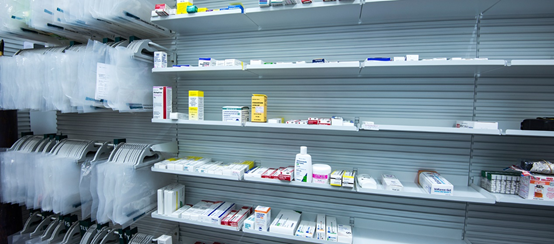 Hshelf Pharmacy Shelving has outstanding performance for its flexibility, practical, and elegant appearance. Hshelf Pharmacy Shelving has unique, angled pullout drawers, which is both practical and flexibility for your staff to organize the goods. Angled pullout shelves give technicians a bird's eye view of each and every product at one time, making it easy to pick, clean, keep inventory and stock new products. Integrate a Hshelf storage solution with your pharmacy automation to enhance worker efficiency.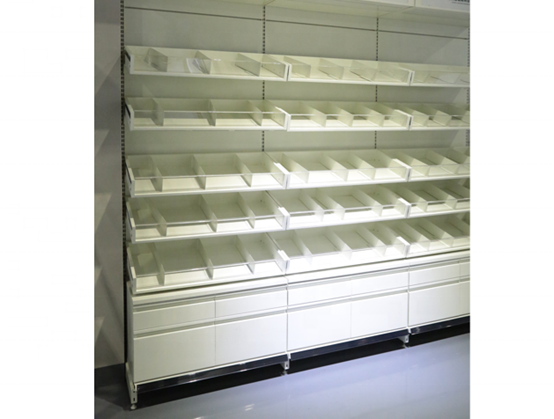 What's more, a broad range of shelving units and other storage modules are very convenient for displaying and quick replenishment, thus increasing your sales.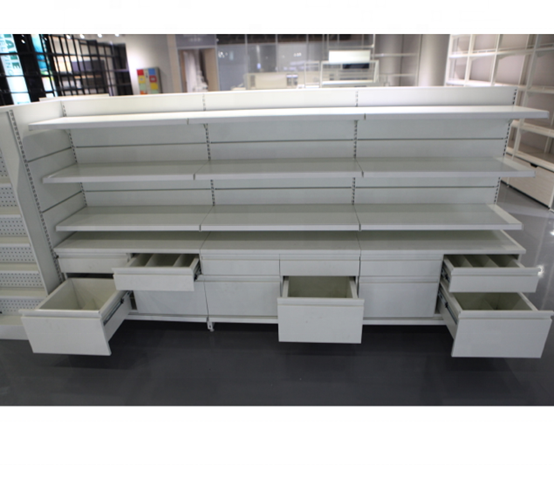 The fully modular, easy-to-install shelving units are designed to increase your stock-holding capacity and picking efficiency, whatever the size of your pharmacy. Hshelf's shelving allows you to expand your inventory within the same space you already use.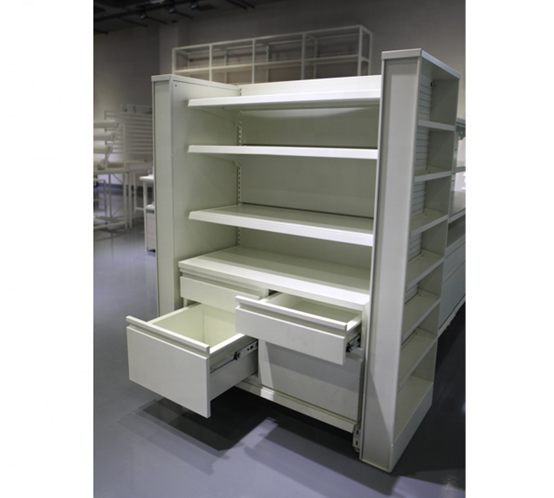 Pursuing better performance, we also accept customization to meet your needs and space requirements.
Hshelf is a leading Pharmacy Shelf supplier in Eastern China. Choosing us, you can be excited with our high-quality products and considerate service from our teams.
E-mail: engineer@Hshelf.com