Four-way floor displayers offer small footprints with big payoffs! 4-Ways attractively showcase a lot of product without monopolizing your valuable sales floor space. These four-sided displays efficiently showcase similar or different products in proximity to one another, while the 360-degree design engages your customers. 4-way displayers are available in steel, a combination of steel and wood, grid, or all slatwall, with multiple finish options to suit your retail vision.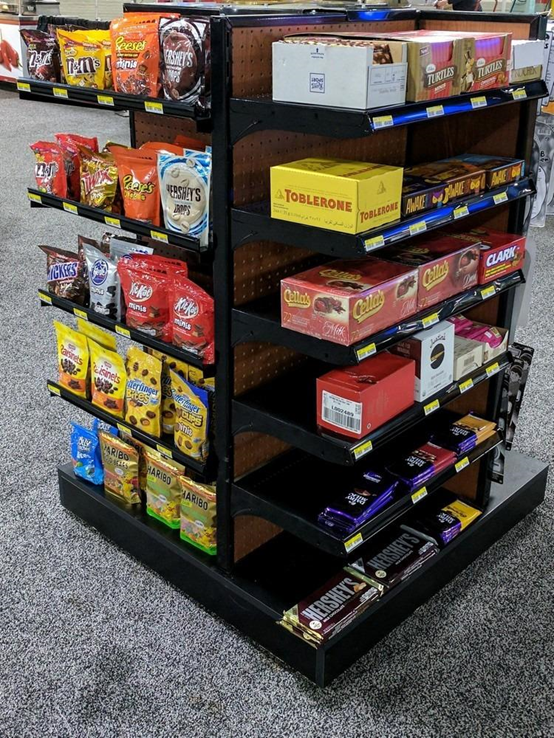 The 4-ways Display Units also can be called, Four-way Floor Displayers, Four-sided Displays, 4-way Displayers, 4-ways Retail Shelving, Multi-sided Display Shelves, etc. The 4-ways Display Units are widely used in various kinds of stores such as Beauty Supply Store, Convenience Store Fixtures, Hardware & Paint Store Fixtures, Pet Store Shelving and Displays, Pharmacy Store Fixtures, Variety Store, etc.

The 4-ways display units allows you to display your merchandise on all 4 sides. The sleek design will compliment any store display you currently have. This unit's 4-sided layout allows shoppers to peruse your key products or small goods from all angles, increasing sales and customer shopping experience. For knockdown display and easy to assemble, these quality display units provide and eye-catching and individualized shopping experience.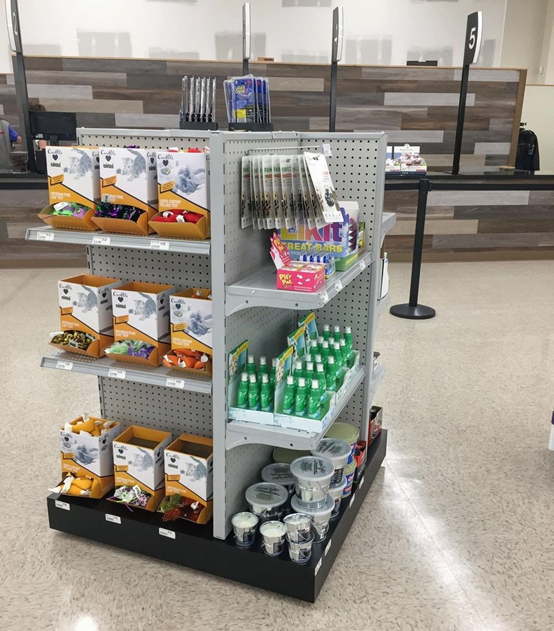 Get maximum merchandising space with the Hshelf 4-way display unit!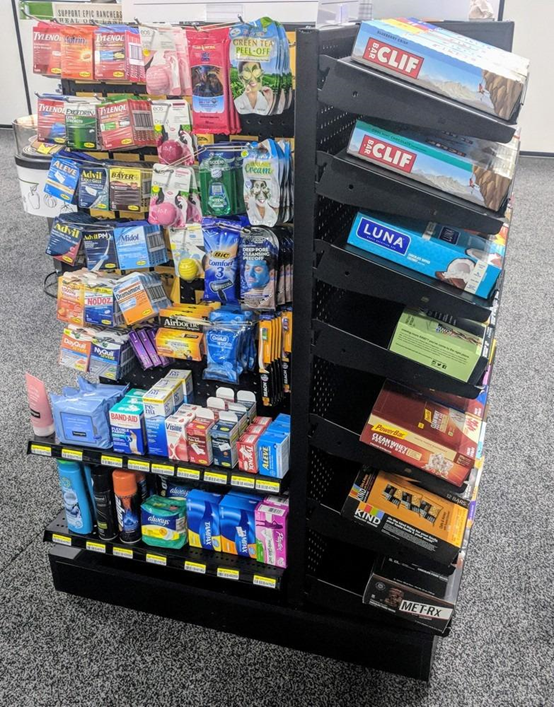 1. Hshelf 4-ways display units are the potential shelving for 32 ft of shelf space in a 3ft x 3ft space, which offers small footprints with big payoffs.
2. Hshelf 4-ways display units can be used with all existing gondolas and wall units and suitable for many retail accessories, thus providing a multifunctional shelving system for displaying your merchandise.
3. Hshelf 4-ways display units are available in customized colors and whether it is steel, wood or combination, wire or slatwall, all go to your demands.
4. Hshelf 4-ways display units have unique look, thus commanding attention and increasing your sales.
5. For the base, casters are included for easy display mobility.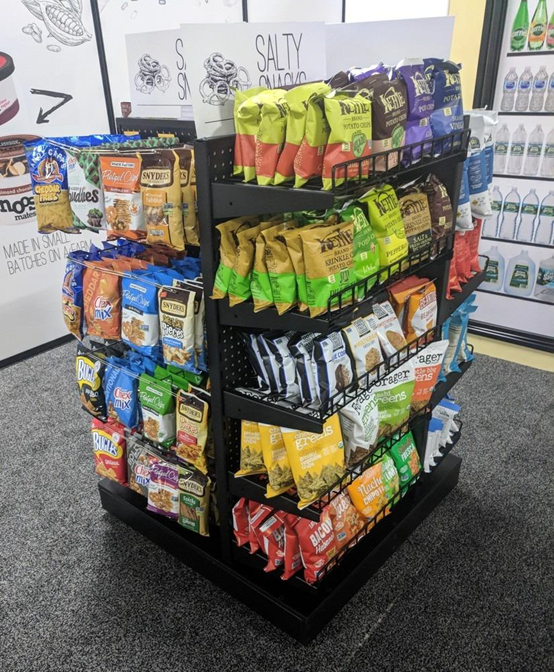 Hshelf is a leading Display Shelving supplier in Eastern China. Choosing us, you can be excited with our high-quality products and considerate service from our teams.
E-mail: engineer@Hshelf.com