This is a shelf that can increase space usage, improve cost performance, and increase the popularity of entering the store, creating an experiential consumption concept. The scientific layout can help your store enhance its sales ability, create a stylish and high-end image, greatly improve the storage space and product exposure, freely adjust the height of the store, save time and effort, layer management, diversified functions, simple and versatile.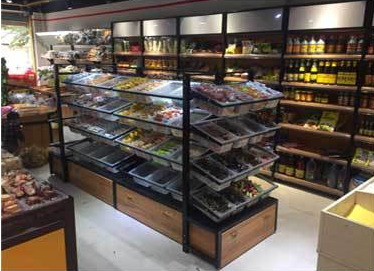 Name: Snack Bulk Rack
Structure: metal/adjustable layer height/free combination
Storage basket material: environmental protection acrylic
Storage basket color: transparent
Size: customized
Load-bearing: 15 KG/layer
Specifications: customized
Frame material: high-quality thick steel pipe + painting
Frame color: customizable
Packing: foam paper + carton + wooden frame (optional)
Strict standard production technology, selected materials upgraded and thickened, excellent quality from the inside out
Steel-wood combined with stylish appearance: Steel-wood shelves are fashionable in appearance, more in line with modern stores
High-quality cold-rolled steel material: made through multiple processes, the wear resistance and rust resistance are more excellent
Thickened and thickened column: thickened column, strong load bearing, stable and durable
Snap-on double row hole design: easy to install, no need to fix with screws and other installation tools
Large-capacity locker: Exquisite workmanship does not take up space, can store excess goods Selected high-density paint-free board: clear texture, non-toxic and harmless, safe and durable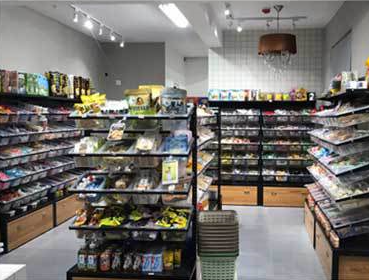 Selected materials, environmentally friendly and healthy, durable Say goodbye to formaldehyde threat to family health, care for growth Smooth surface and easy to clean High density board, stable structure, strong bearing capacity Environmental protection, non-toxic, moisture-proof and mildew-proof, easy to clean, scratch-proof and fire-proof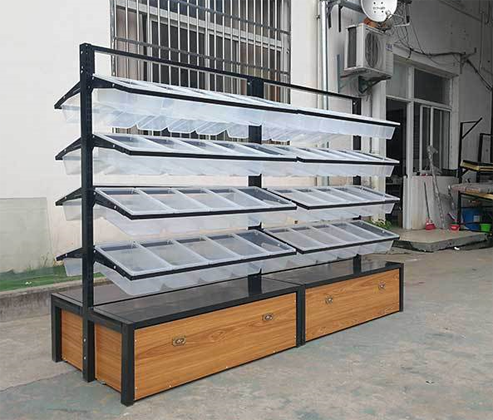 Hshelf is a leading Rack supplier in Eastern China. Choosing us, you can be excited with our high-quality products and considerate service from our teams.
For more excellent products, ideas, information or more suggestions.
Contact us!
E-mail: enquiry@Hshelf.com