The magazine rack is a display tool for placing magazines, newspapers, and advertising materials. It has the advantages of simple and clear, convenient access, etc. It can display goods, convey information, and promote sales. The magazine rack in Europe and America is a very high value-added product, and it is used by many users and manufacturers.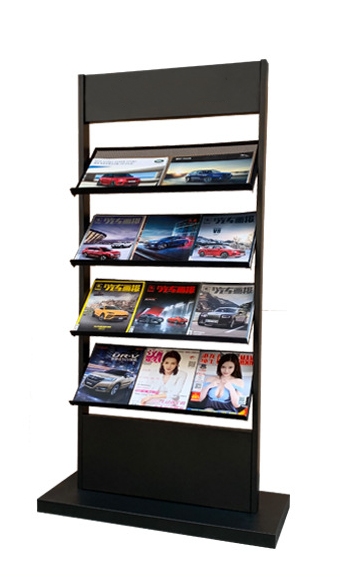 Types of Magazine Racks

With the improvement of life, the magazine rack has gradually entered the living room of the home study. From display tools to household items and furniture.
Magazine racks vary in style and material, including wooden magazine racks, metal magazine racks, mesh magazine racks, iron magazine racks, steel-wood combined magazine racks, folding information racks, aluminum alloy information racks, bank information racks, exhibition information racks, Sales information rack, real estate information rack, etc.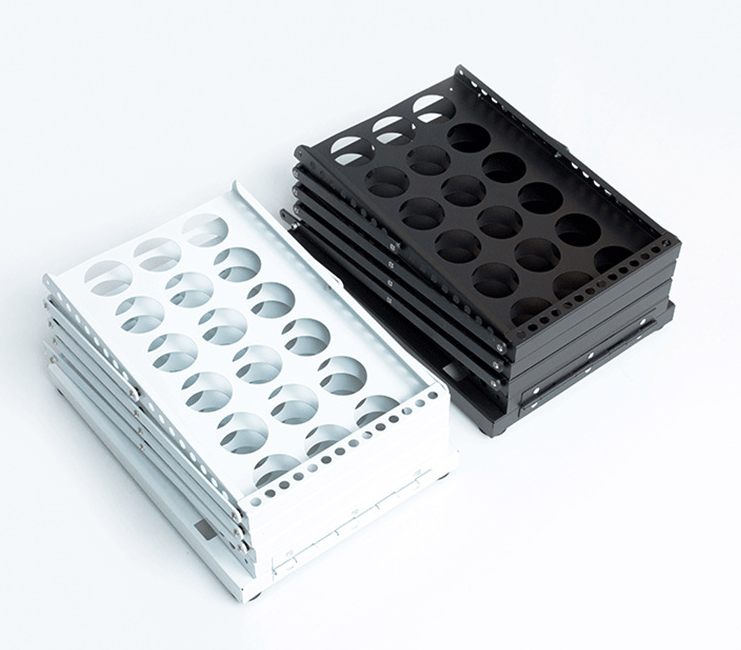 Applications of Magazine Racks
Magazine racks are widely used in enterprises and institutions, advertising companies, exhibition halls, leisure homes, hotels and supermarkets, etc., to enhance the corporate image has the characteristics of novel and unique, beautiful and practical, stylish and simple, and is favored by the general population and consumers. One of the essential display equipment for terminal business display and exhibition.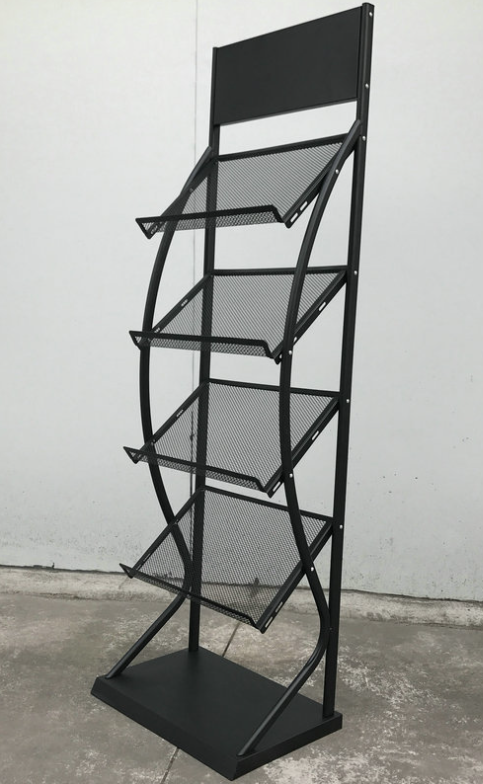 Shopping Guide for Magazine Racks

1 You should first determine whether the surface of the shelf is smooth and anti-embroidered to prevent hand injury when reading newspapers and periodicals
2The thickness of the steel pipe of the rack and the thickness of the wall pipe determine the firmness and firmness of the rack.
3 If it is used for publicity, it is best to choose one with an advertising board.
4 The data racks purchased in different places are also different. The portable folding data racks are needed for the exhibition. The wooden data racks are generally used in the living room and sales office. The metal data racks are used outdoors. If you don't understand it, you can consult the merchant.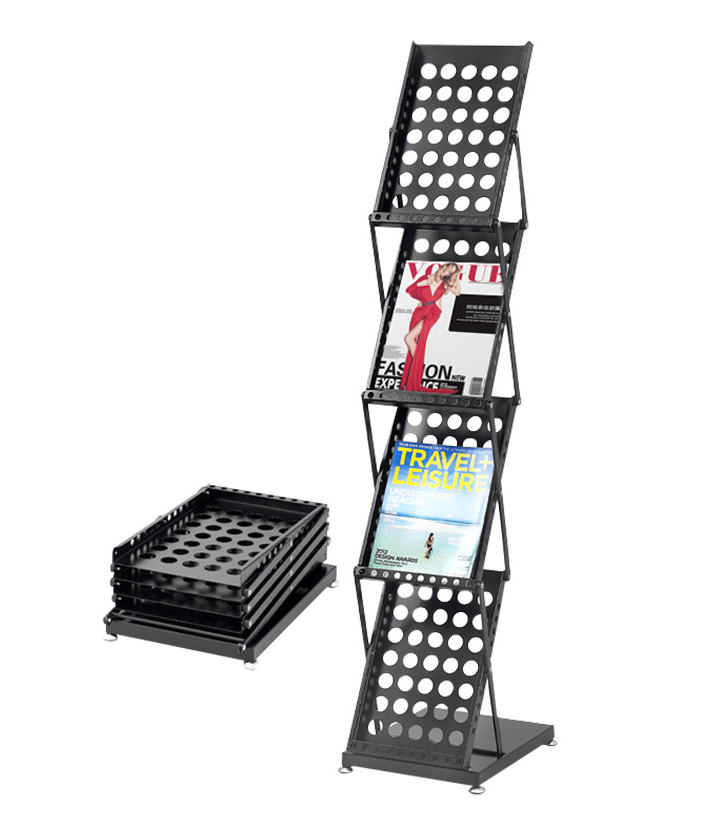 Design of green environmental protection magazine racks with sound insulation
This is not equivalent to other shelves, it is more reflected in the environmental protection . The material is made of felt with medium density fibers. It has the characteristics of light weight, sturdiness and durability. It can also be recycled and reused. It adopts a modular design and can organize itself according to the needs of the field. It can be widely used in libraries, schools, hotel lobbies, offices and other space places.

Hshelf is a leading Rack supplier in Eastern China. Choosing us, you can be excited with our high-quality products and considerate service from our teams.
For more excellent products, ideas, information or more suggestions.
Contact us!
E-mail: enquiry@Hshelf.com