Are you still troubled by frequently organizing products? Do you want your shelves to always look full? Gravity Roller Shelf can do it! The Gravity Roller Shelf uses the gravity of the product to automatically slide the product to the front end with the help of the pulley function, so that the appearance of the shelf looks full at all times. It is especially suitable for high-selling products and helps reduce the time for tally to save labor costs.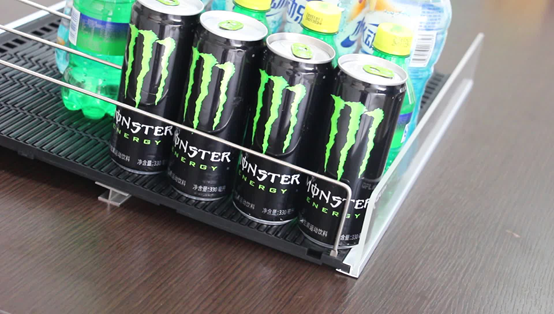 The Gravity Roller Shelf can be applicated in Liquor Store, Self-service machine, Water Bar, Refrigerator, Supermarket, etc. Gravity Roller Shelf also can be called Gravity Feed, Roller skateboard, Shelf Roller System, Auto Facing Roller Shelves, etc.
This unique system is used as a gravity feed shelving solution which improves visibility of product and allows for easy re-merchandising and automatic facing.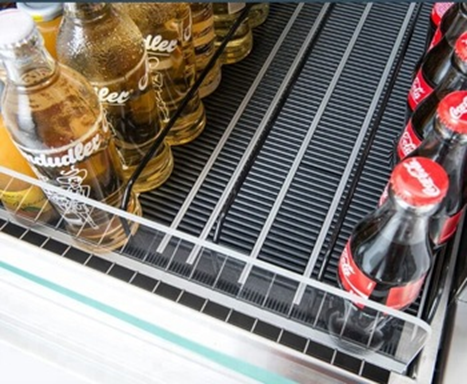 So easy to use, Hshelf Gravity Roller Shelves are simply placed on the top of current store shelves, loaded with product and segmented with dividers. With special integrated rollers and gravity on your side, product will always smoothly glide to the front of the shelf, where an acrylic front riser stops the product falling forward and off the shelf.
Features:
1. Full and rich display could promote the exposure of the commodities and shopping feeling of customers.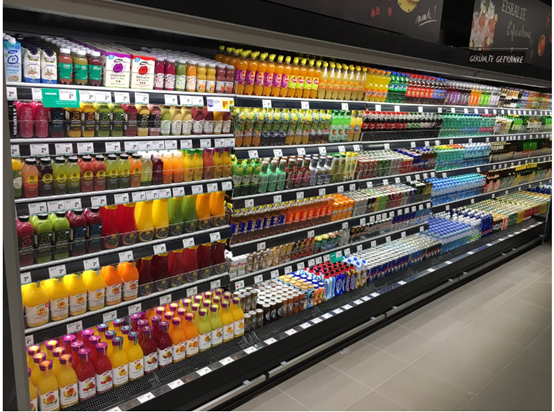 2. It will reduce the labor cost of staff to renew or arrange the commodities order as well as power cost caused by opening gate a lot more times accordingly. With our gravity feed, your shelf will always neat and orderly, thus will prevent frequent sorting up.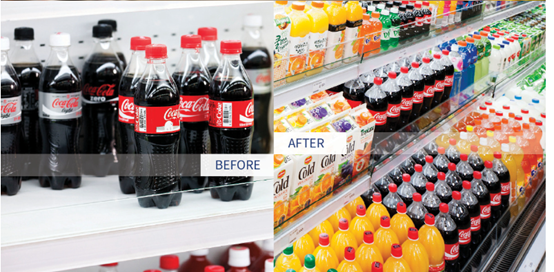 3. With our gravity roller shelf, commodity at front side which has earlier production time will be sold first and ensure the fresh of goods and reduce loss by neglecting earlier-produced commodities.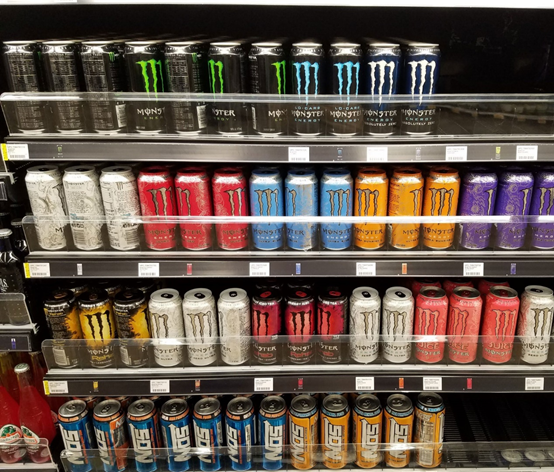 | | |
| --- | --- |
| Color of System | Black or White |
| Width per Unit | 50mm / 60mm (Sized to Your Shelf) |
| Depth of Unit | Manufactured to Suit Your Shelves |
| Height of Acrylic fence | 50mm, customized |
Hshelf is a leading Shelf Supplier in Eastern China. With the Hshelf professionalism, it is not difficult to make your customers' shopping comfortable and practical!
For more excellent products, ideas, information or more suggestions.
Contact us!
E-mail: engineer@Hshelf.com