In current years, shelving made of a combination of steel, metallic, and wood is getting increasingly popular. Hshelf always presents many fashion and market-oriented shelves and solutions, especially for a convenience store.
Hshelf manufactures the highest quality convenience store gondola shelving. These store displays provide your customers the ability to locate their favorite packaged goods; candy, pastries, grocery products, other personal items successfully. Since we know not all stores are built the same, Hshelf store designers will strategically help you every step of the way when designing your convenience store.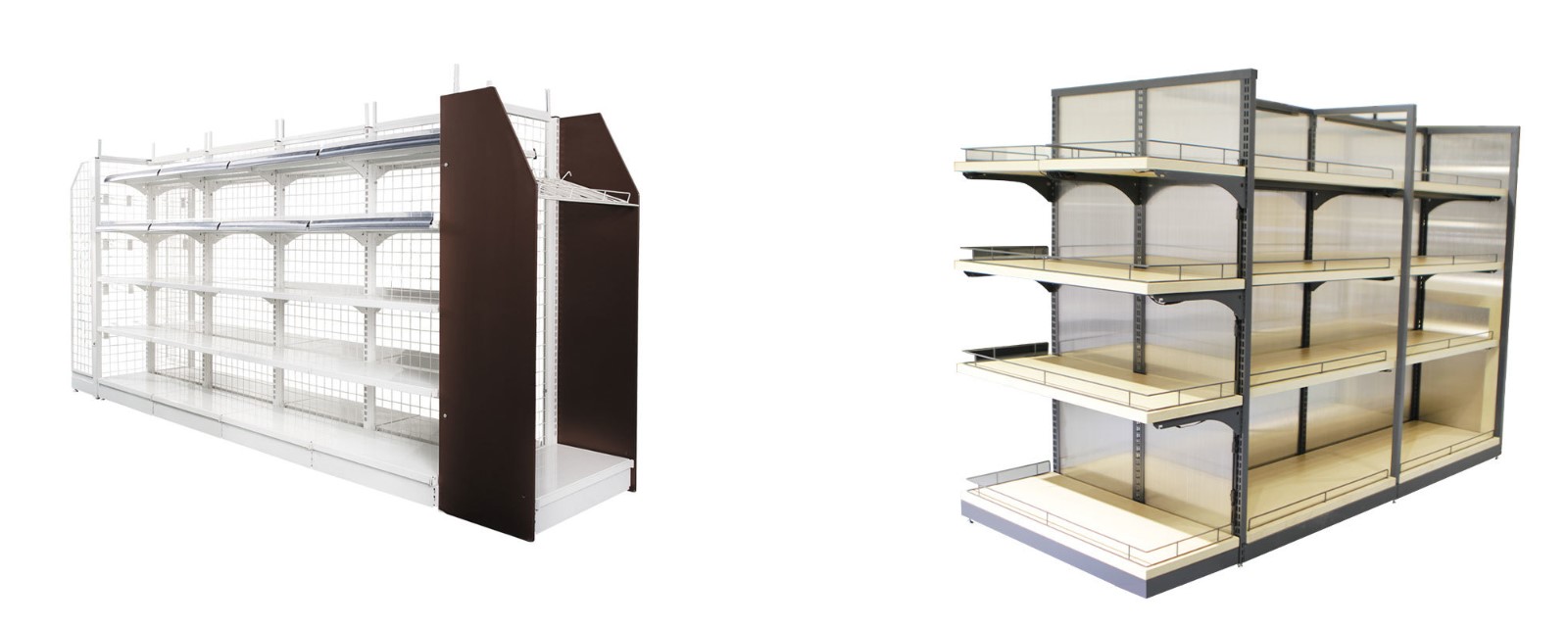 Convenience Store Shelving also can be called, Convenience Store Retail Shelving, C-Store Display Rack, Commercial Convenience Store Shelving, Gas station Shelving, Convenience Store Gondola Shelf, etc.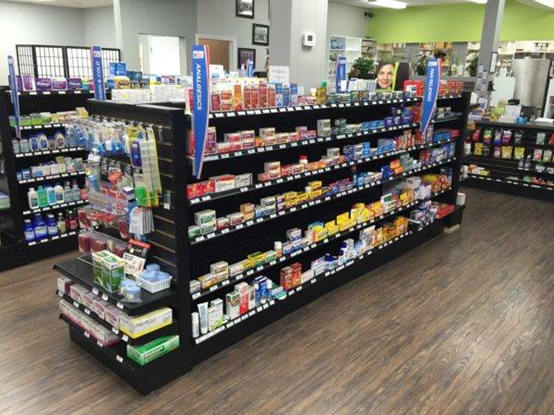 Convenience store retail shelves are usually a small displaying system for express stores like Tesco Express, Lidl, Carrefour express, 7-Eleven, Family Mart, etc. Commercial Convenience store shelving is usually smaller in size with smart design, fashion look, lightweight capacity, and low economical costs. Hshelf convenience store gondola shelf is usually designed into 30x50mm or 30x60mm with posts of small holes. The popular back panels are wire mesh grid panel, timber panel, or clear PVC panel. The shelves made of 0.5mm-0.6mm metal sheets will lower the costs. To meet the demands of our customers, we also developed the wood convenience store shelving, which is both practical and beautiful.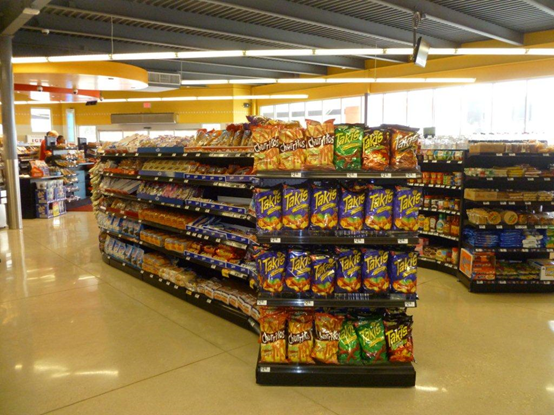 The convenience store retail shelving we provide allows retailers to brand your store with color to enhance customer visual experience and help you stand out from the local "large chain" competition. Our Convenience Store Gondola shelving units come in the most extensive selection of sizes and colors. Convenience store retailers can choose from the perforated board, slatwall, or slat-grid back panels for their gondola shelving fixtures. We also offer a full line of store shelving accessories that enhance your gondola shelving displays. Color shelf inserts, hooks, baskets, etc. are created with a single purpose to help convenience store retailers increase sales.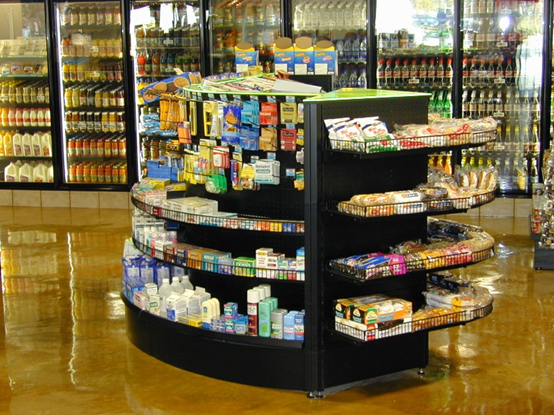 Hshelf is a leading Convenience Store Shelf supplier in Eastern China. Choosing us, you can be excited with our high-quality products and considerate service from our teams.
E-mail: engineer@Hshelf.com