Pharmacy shelving is also called Pharmacy Display Racks. When looking for new pharmacy shelving, you want to make sure to effectively display your merchandise with an innovative pharmacy store design that allows customers to easily locate commonly purchased products. Now, you certainly come in the right place.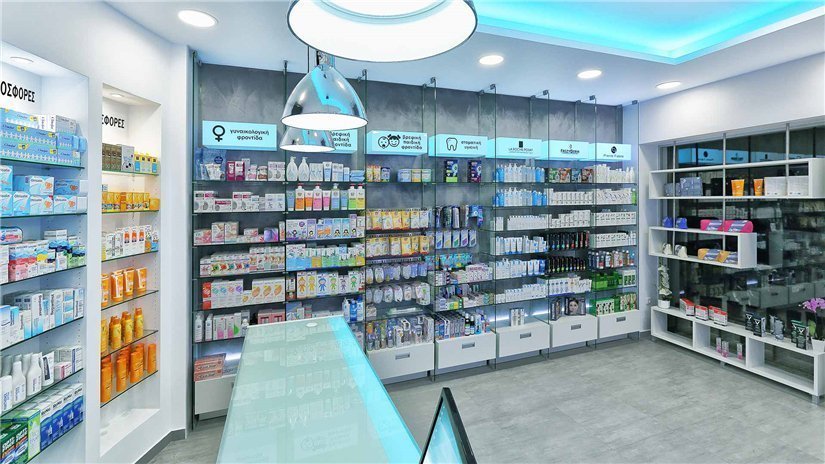 Pharmacy shelving is one of the distinctive product affiliated to Hshelf. Perforated hole panel or pegboard allows you hanging hooks on it to show more medicines, you can fully display your goods and this make customers choose goods more easily. Different from traditional shelf, Pharmacy shelving always comes with a drawer, providing you a good solution to put your inventory in the drawer. As a shelf in the pharmacy, the color of Pharmacy shelving is always white and the design is very simple. We devote ourselves to making customers feel clean and comfortable and helping the Pharmacy or drug stores or hospital create a customer-friendly environment.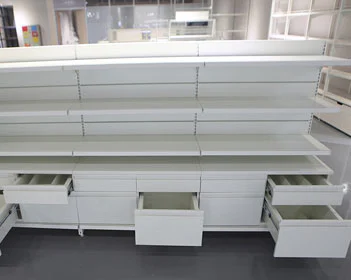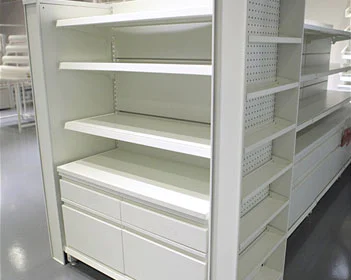 Hshelf specialized in retail shelving solutions, targets for the high-end market & brand customers. We connect millions of sellers and buyers in 40 countries & areas and bring them high-quality services and products. With 15 years' experiences to make OEM shelving parts for world-famous brands and manufacturers around the world, Hshelf will work closely with you to create custom solutions to your unique storefront needs. Our goal is to bring you not only a superior product, but smoother operations for your expanding business as well. We are always READY FOR YOU.
If you are now looking for Pharmacy shelving, please e-mail us at

support@hshelf.com

. Always waiting for you.