If you are planning to open a store, the shelf is also very important in addition to the goods. Traditional shelves are mainly made of single steel, aluminum, wood and other materials. But today, more and more people are choosing steel and wood shelves. Do you know why? The following article will tell you the reason.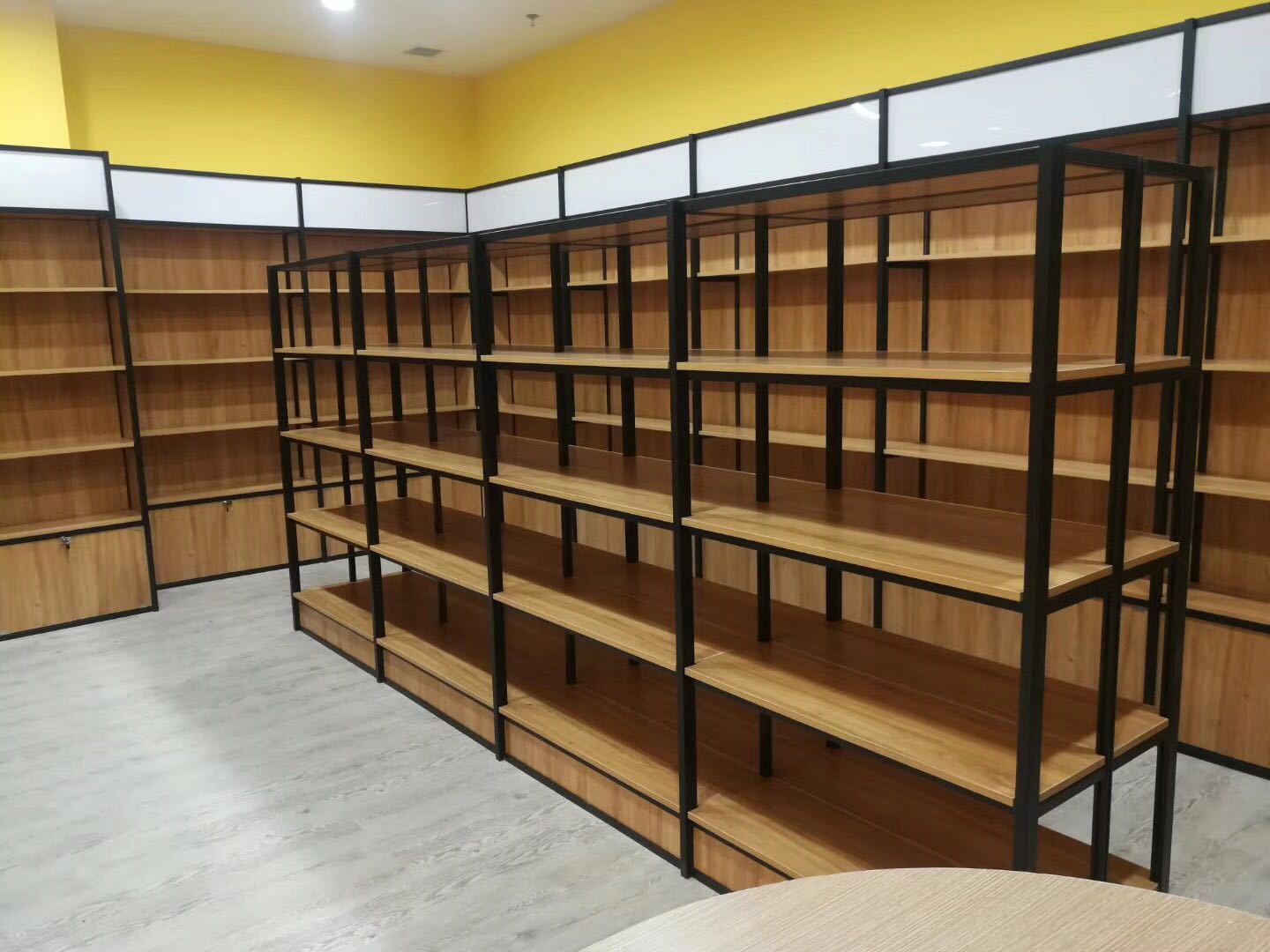 The shape of steel and wood shelf is beautiful, and the color of wood is wood grain color, which is more suitable. There are many styles of shelves, some of which are specially designed for mother and baby shops and boutiques. The angle is curved rather than the right angle of traditional shelves. However, small details play an important role in customer safety. Steel and wood shelf is easy to install: due to the combination of steel structure and plate, it is easier to install the wood back plate or the side suspension of the end frame in the installation process. In the installation process, in addition to paying attention to the plate edge angle does not contact, basically does not need too much protection to install, while the traditional back net or hole plate-shaped frame often causes installation difficulties due to deformation. The wood back plate and side hanging plate solve the problem of deformation, and the steel wood frame is more convenient for installation. The cost of steel frame is not different from that of steel frame. Due to the rise of steel price, the price of wood is roughly the same as that of steel. The processing of plate is easier than that of steel, and the style is novel and unique, which is loved by retailers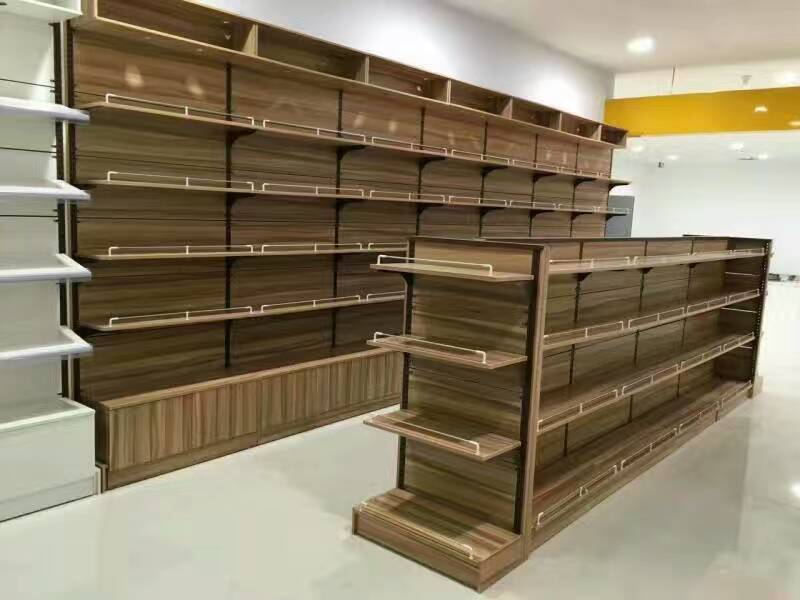 Of course, no matter what kind of materials, the most important thing is what suits your shop. For example, steel and wood shelves are suitable for boutiques, mother and baby stores, and steel shelves are suitable for hardware stores. As a professional manufacture, Hshelf provides you many kinds of shelves. We Hshelf specialized in retail and store shelving solutions, targets for the high-end market & brand customers. Nowadays, shop equipment and retail products of Hshelf have been shipped to 350 manufactures in 40 countries & areas around the world. As a professional manufacture, Our shop shelves line also offers a large selection of shelf and accessory choices making it easy to separate your store from the competition. With 15 years' experiences to make OEM shelves for world-famous brands and manufacturers around the world, Hshelf will work closely with you to create custom solutions to your unique storefront needs. Our goal is to bring you not only a superior product, but smoother operations for your expanding business as well.
For more info, please feel free connect us at
support@hshelf.com
.