Nowadays, the speed of people's life is becoming faster and faster. People began to pursue simple and fast fashion things, so boutiques emerged as the times require. Seeing the name of a thing one thinks of its function, boutiques is a small shop that specializes in selling all kinds of exquisite clothing goods. As this is a fast-paced store, the design of the shop must be simple and comfortable, and make people have a bright feeling in front of them, so as to attract customers. If you own or will own a boutique, In addition to exquisite products, store design is also very important. Today, Hshelf will provides a good solution for you.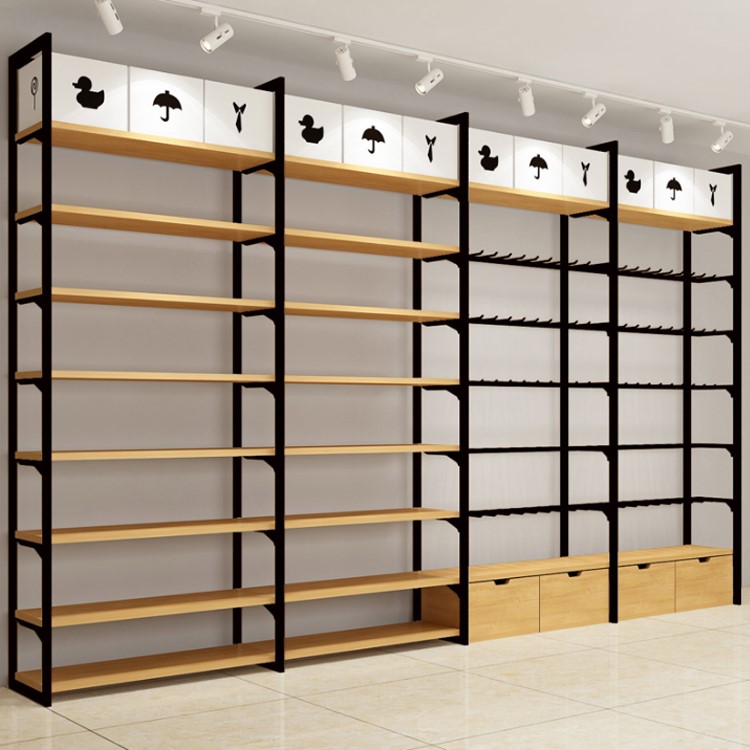 We Hshelf recommend you wooden retail store display shelving. Fashion steel with wood rack is the latest design, which is widely used in world-wide shopping mall, for cosmetic, food, cloth, snake display. Good looking but durable, fashion design but classic. The use of cold rolled steel as raw material makes the shelf more robust and ensures the shelf life. Wooden shelf use environmental protection natural wood ingredients, no odor and no harm to human body. Considering the fast consumption of goods in the boutique, we can install a storage cabinet at the bottom of the shelf to put some goods in it for replenishment. Goods can be placed on the top of the shelf, decorative boxes or billboards can also be placed on it. Then the top of the shelf is installed with magnesium lamp, which can create a high-level feeling for the store. If you are looking for a shelf that can make your store more upscale, do not hesitate, wooden retail store display shelving is your best choice.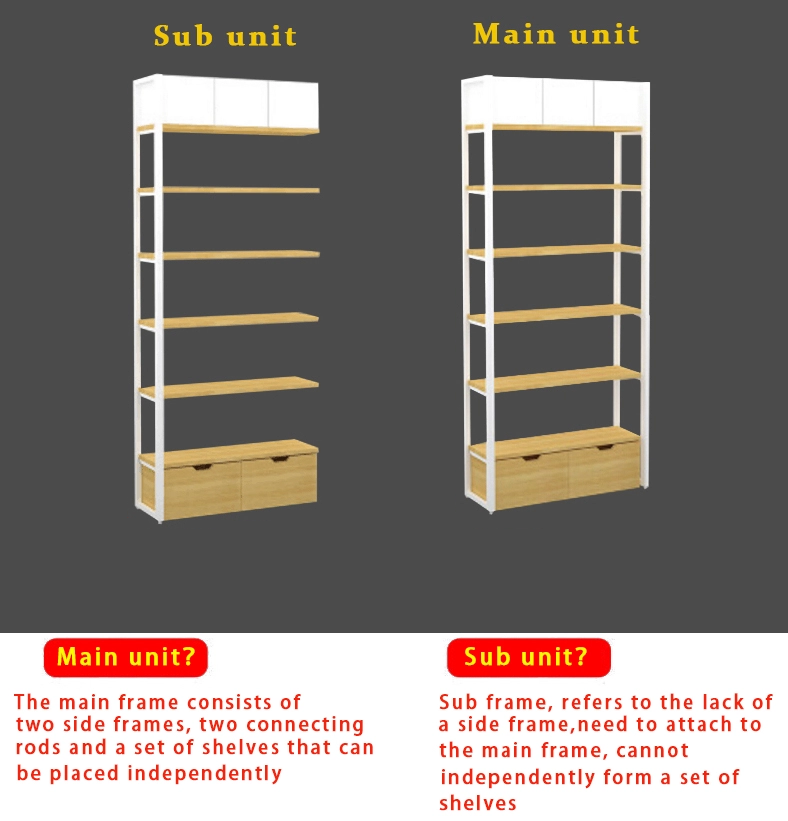 We Hshelf specialized in retail shelving solutions, targets for the high-end market & brand customers. We connect millions of sellers and buyers in 40 countries & areas and bring them high-quality services and products. With 15 years' experiences to make OEM shelving parts for world-famous brands and manufacturers around the world, Hshelf will work closely with you to create custom solutions to your unique storefront needs. Our goal is to bring you not only a superior product, but smoother operations for your expanding business as well.
For more information and solutions, just freely connect us at

support@hshelf.com

! Always waiting for you.