As an operator, are you still bothered by the slow replenishment? Are you still worrying about high operating costs? Are you worrying that you can't present everything well? Don't worry! Integrated supermarket shelving provides a perfect solution for you!
Integrated supermarket shelving is also named Heavy Duty Metal Shelving. It is a very wonderful product affiliated to Hshelf. Integrated supermarket shelving can perfectly balance the need of customers' shopping and the need of storage. It is widely used in supermarket, hardware store and any warehouse store such as IKEA, Wal-Mart etc.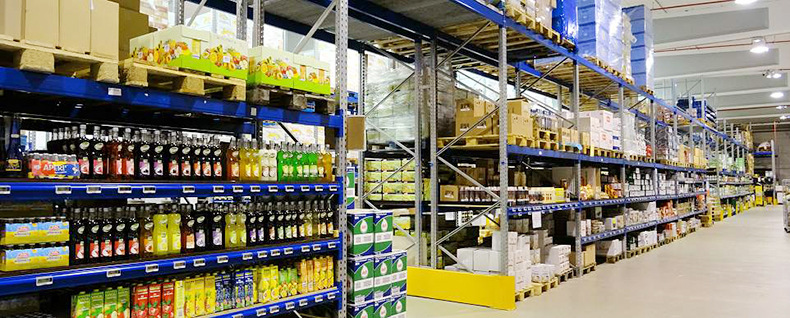 The top shelf can be used for stacking goods, storage pallets or cartons. Storage systems allow you to use this space as efficiently as possible, even if your space is small, while Integrated supermarket shelving helps keep stock in order and protect them from environmental hazards and easy access to materials. This means you can save more space or you don't even need to rent a warehouse, you can give your customers the item they choose immediately. The inside shop shelving is used to place the items you want to show. This shop shelving can be equipped with flat back panel, pegboard panel and wide range accessories to build different structures, and then you can fully display different goods to your customers.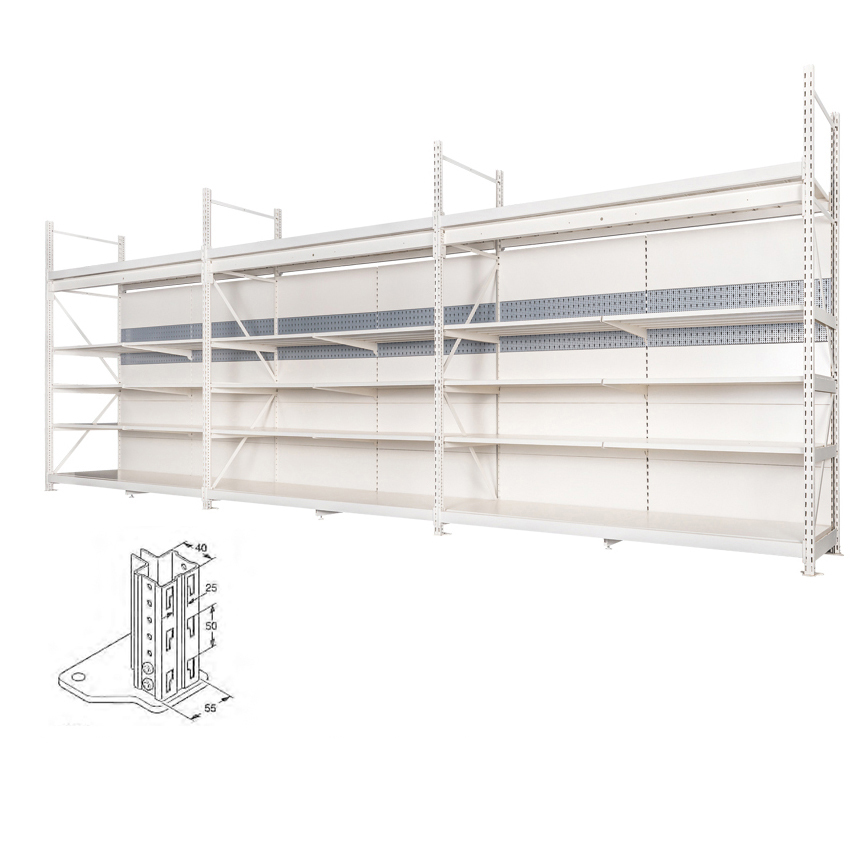 WHY YOU CHOOSE HSHELF?
Hshelf is a Retail Industry Leader in eastern China since 1999. Our goal is to bring you not only a superior product, but smoother operations for your expanding business as well. Hshelf supply high-quality products to customers and distributors in 40 countries & areas around the world. Now 260 workers, 20 engineers, 10 QCs and an international sales team of 20 staffs are ready for work with you, all you want is here. Hshelf is your best choice, we are always READY FOR YOU.
If you are now looking for Heavy Duty Metal Shelving supplier, e-mail us at support@hshelf.com. Always waiting for you.