Still in trouble with the display issue inside your clothes retail shop? Do you feel difficult to choose the racks for your shop? Are you tired of the plain clothes racks in the shops? Hshelf can help you!
We offer a large selection of high-quality clothing racks that are suitable for both large and small retailer showrooms. Our ever-growing clothing rack selection consists of folding clothes racks, double rail clothes racks, round clothing racks, z racks, clothing rack casters, 4- & 2-way rack replacement arms, twist on add-on arms, and clothing rack signage, etc.

Since 1998, Hshelf have been helping various stores and supermarkets by providing affordable high-quality store fixtures including retail shelving, display racks, glass showcases, register counters, shopping basket and trolley, POP displays and many other store fixtures, retail displays, and store supplies.
For clothing stores and boutiques, a variety of store fixtures such as boutique clothing racks, collapsible salesman clothing racks, 4-way racks, mannequins & forms, and more, that are designed to effectively merchandise clothing, jewelry, hats, eyewear, handbags and other fashion accessories for sale.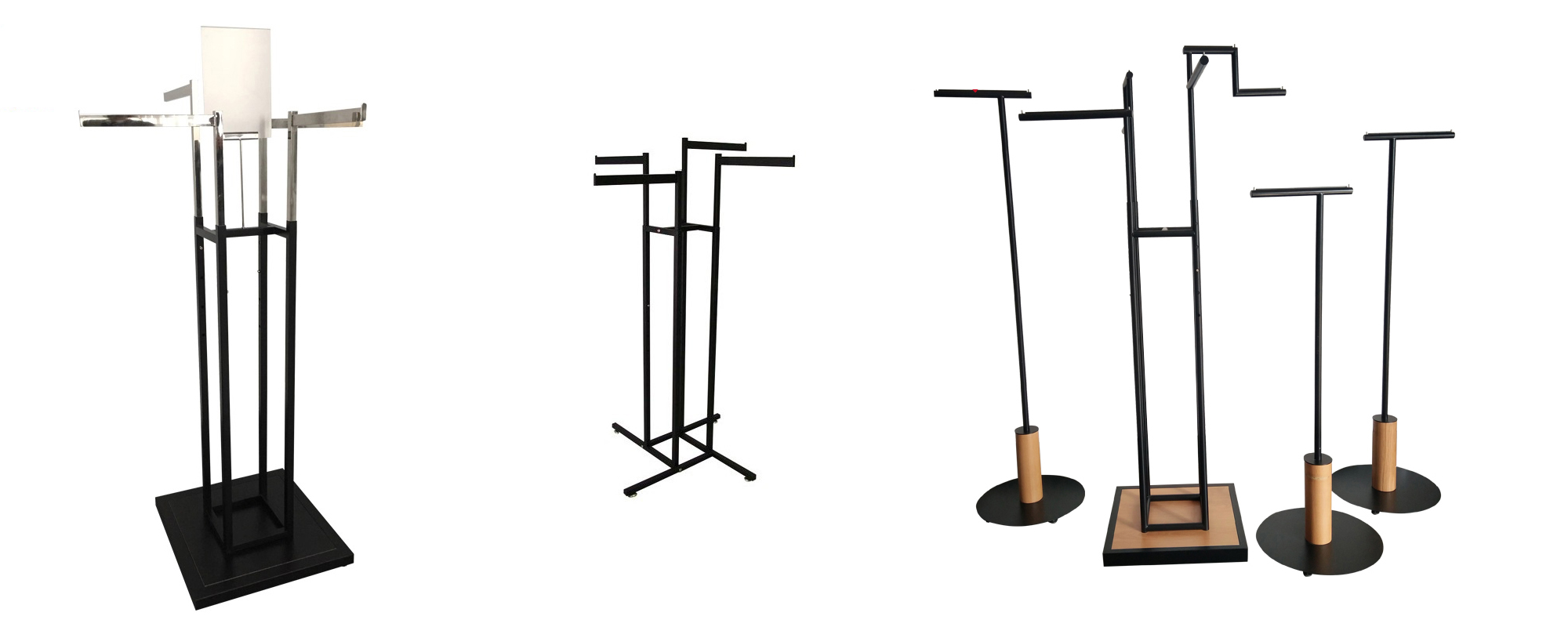 Some of the types of retail clothing stores that use our clothing racks, store fixtures and store supplies include:
Boutiques
Bridal Shops
Children's Clothing Stores
Consignment Shops
Department Stores
Lingerie Shops
Men's Clothing Stores
Shoe & Hosiery Stores
Sporting Goods Stores
Vintage Clothing Stores
Boutique clothing stores use clothing racks and accessories that are designed to create effective face-out merchandising. 2-way racks and 4-way racks are ideal for the center of the floor. Use 4-way clothing racks to present coordinating items. Use Spiral racks to display a single clothing style in different colors.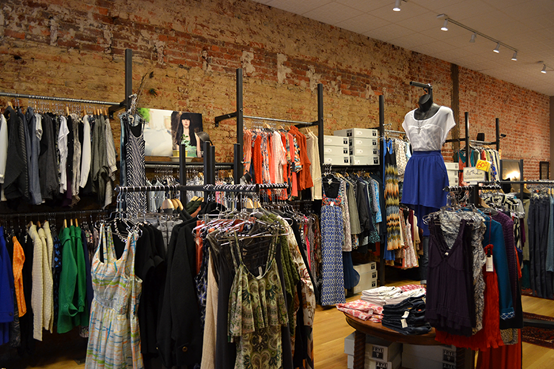 Retail Clothing Stores also utilize traditional clothing racks such as round racks and double bar racks, also known as double rail racks, which provide more display capacity than face-out racks. In fact, you can increase the capacity of these racks further using and add-on ring, add-on bars and rack toppers (made of wire, glass, or wood) to your round racks or double bar racks to create additional merchandising and display opportunities. You can place signage, mannequin forms, or complementary merchandise on these clothing rack toppers.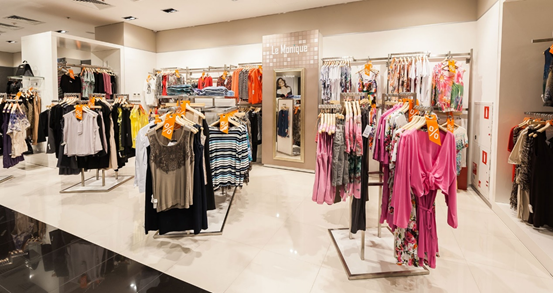 Except the high-quality racks, to make our clothing display fixtures more versatile and suitable for a variety of different environments and display needs we offer accessories and add-ons for almost all available clothing racks. The available accessories will allow you get more from any of our racks and adjust them to meet your display requirements. What's more, contact us with your shop layout, we can provide store fixture design service as your demands.

For more information, please contact us
engineer@Hshelf.com