Whether you're opening up a new retail outlet or planning on overhauling the layout of an existing premises, you need to give thought towards choosing a shelving system that makes the most of your floor space while also looking good to customers. Gondola Shelving can do it! Gondola shelving is a time-tested true workhorse within the retail industry. Incredibly versatile and durable, gondolas can be useful in a variety of configurations for your store's specific shelving and display needs.
Gondola Shelving Features for:
1. Flexible and easily changeable display options
2. Secure and sturdy units
3. Maximize revenue by getting more merch on display
4. Suitable for all store types
5. Can be fitted with a wide range of accessories
Hshelf is a leading Gondola Shelving manufacturer in Eastern China, for over 20 years' experience, we have been finding new and innovative ways to maximum merchandise space that will lead to increasing in-store sales through constantly contacting with our customers and efforts of our designers. In this article, we highlight several practical ways best display Gondola Shelving in the retail space.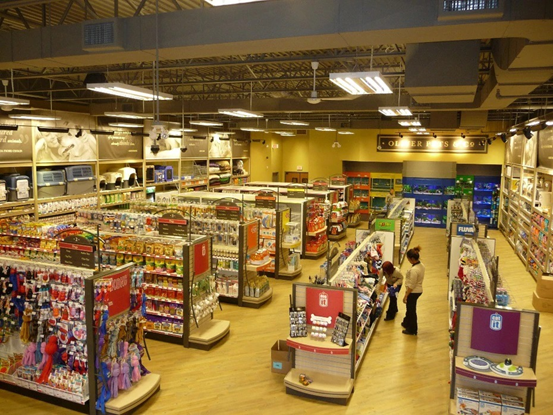 Large Liquor Bottles
If you sell drinks in large bottles, you know how challenging it can be to effectively display them. You will require store fixtures that are sturdy enough to hold the weight of dozens of bottles, yet easy for customers to see their options and grab their beverage of choice. Hshelf retail wine racks have a large capacity for storage and display. They can display bottles upright for maximum visibility to the customer, horizontally to prevent wines from going bad, or they can use a mix of the two styles to accomplish both goals. Hshelf Retail Wine Racks are elegant and beautiful, we both have Metal Wine Racks and Wooden Wine Racks for different types and sizes.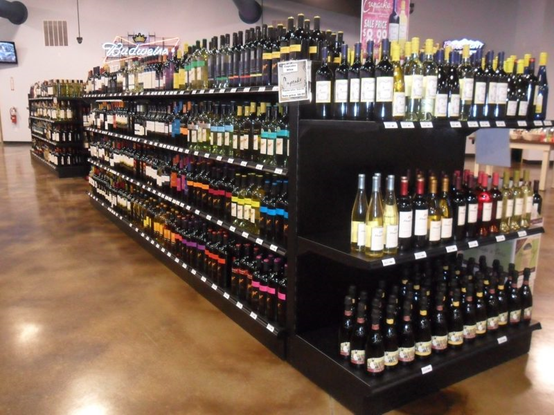 Heavy Duty Tools
When you need something to hold heavy tools and hardware accessories, look no further than gondola shelving. Hshelf manufactures store displays and retail gondola shelving that meet the needs of any hardware store. Hardware stores require a diverse selection of retail store fixtures that best display a large variety of hardware merchandise. If you are looking to open a hardware store or re-imagine an existing location, we have the store shelving solutions and high-quality hardware store shelving your business demands. Hshelf provides our customers retail store displays which transforms your hardware store to become easy to navigate and maximize your merchandising potential.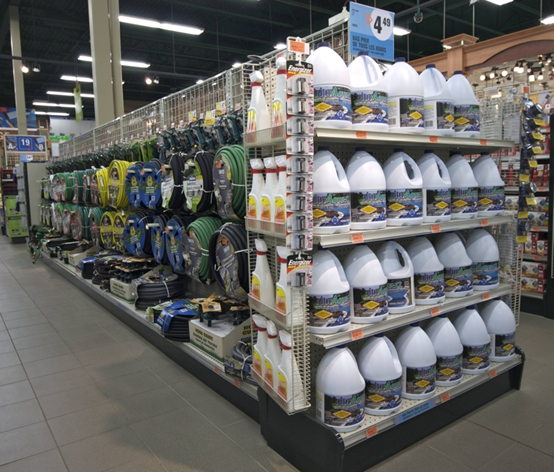 Convenience Store Displays
If a convenience store owner wants to be outstanding in the local competition, the store displays should be able to locate customers' favorite packaged goods; candy, pastries, grocery products, other personal items successfully. Also, the displays should brand the store with color to enhance customer visual experience and help stand out from the local "large chain" competition. Our Convenience Store Gondola shelving units come in the most extensive selection of sizes and colors. We also offer a full line of store shelving accessories that enhance your gondola shelving displays. Color shelf inserts, hooks, baskets, etc. are created with a single purpose to help convenience store retailers increase sales.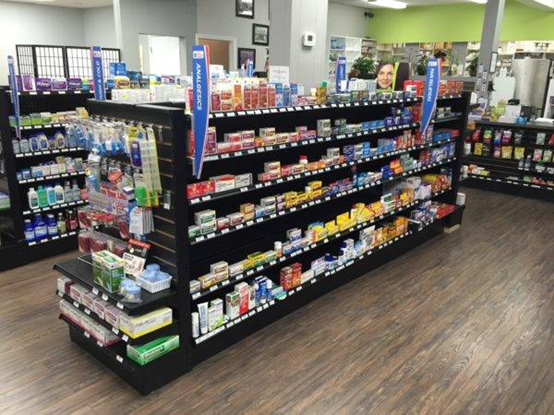 No matter your shelving and display needs, our gondola shelving is up to the task. Best of all, you don't have to figure out the best configuration on your own. Our store design experts can provide custom store fixture solutions based on your budget and store requirements.
Contact us!
E-mail: engineer@Hshelf.com