As one of the retail shelving manufacturers in China, Hshelf tries its best to produce the useful tools to help people deal with the COVID-19. Recently, we have launched a new product-countertop sneeze guard. It is a portable tool that widely used in the commercial activities. Such as, restaurants, buffets, offices, point of sales, retail checkout & reception desks, and any public area. When need to talk face to face, it creates a shield for providing more social distancing, keeping the public safe and healthy. Most importantly, it reduces the risk of cross infection at this stage of COVID-19.
Advantages of Hshelf Countertop Sneeze Guard
Adopts the K/D design, this countertop sneeze guard requires No-tools for assembly. Besides, it reserves a transaction slot underneath, so you can make payments and everyday communications safely. This reasonable design is suitable for the people who need to talk face to face and make some deals. Such as, employees & staff, clerks, cashiers, etc. Not only the protective face masks can protect you, this countertop sneeze guard as well. It is benefit for society activities, especially for business deals.
Acrylic Sneeze Guard and PVC Plastic Sneeze Guards are Available
Two types of countertop sneeze guards are available in Hshelf to meet different customers' need. In this article, I will tell you something about the acrylic sneeze guard.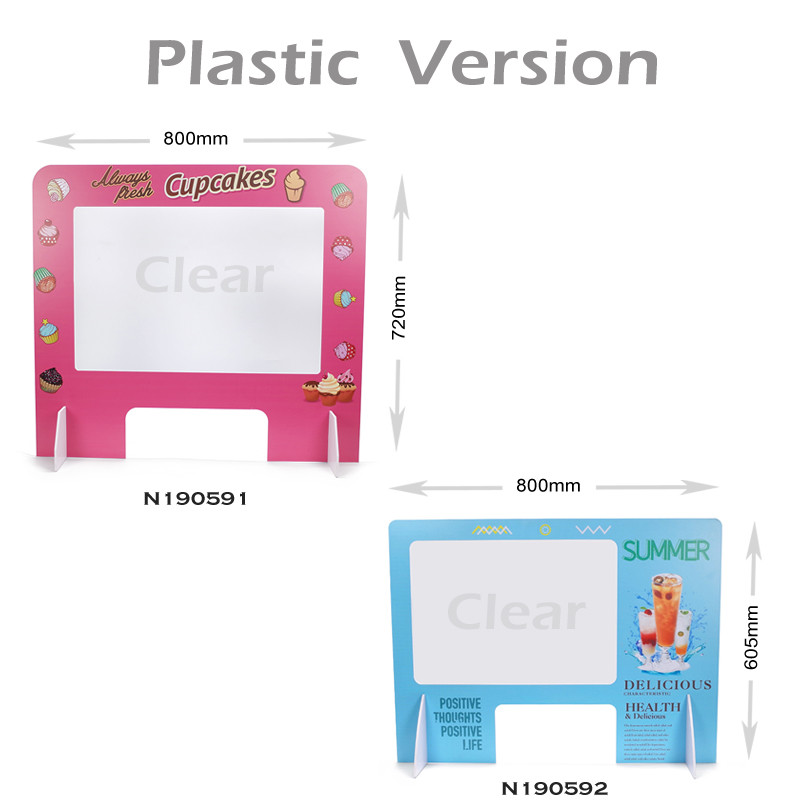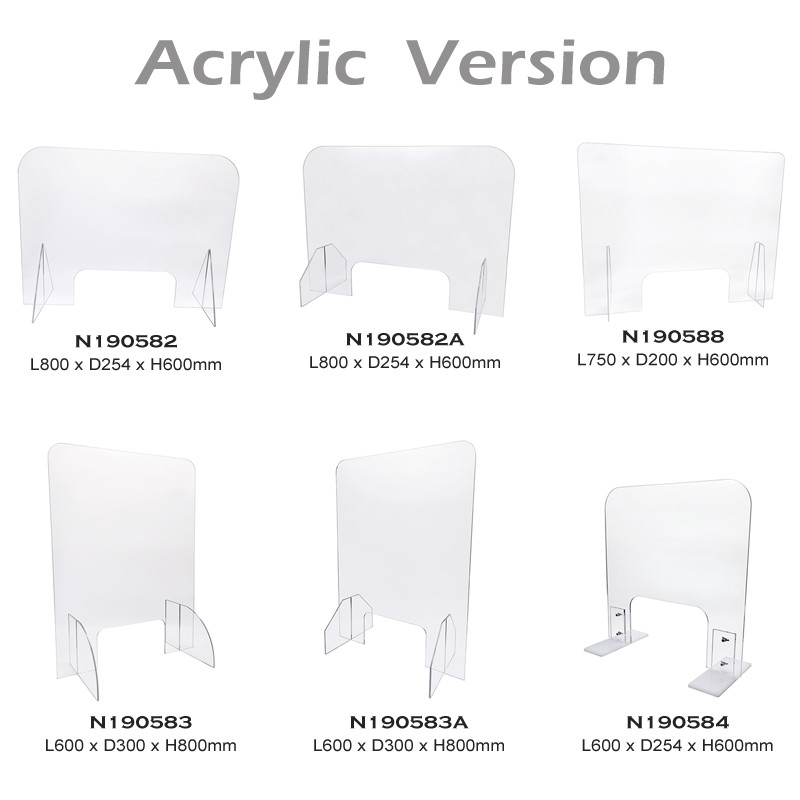 YOU known, acrylic is the best new material after ceramics that to manufacture sanitary ware. Compared with traditional ceramic materials, in addition to unparalleled high brightness, acrylic has the following advantages: good toughness, not easy to break; strong repairability, as long as you use soft foam dipped in toothpaste to wipe the sanitary ware; soft texture, no sense of cold and biting in winter; colorful, can meet the personality pursuit of different tastes. The use of acrylic to make washbasins, bathtubs, and toilets is not only beautifully, but also environmentally friendly. Its radiation is almost the same as that of the human body's own bones. Acrylic sanitary ware first appeared in the United States and has occupied more than 70% of the entire international market.
Therefore, compared with the pvc material, the acrylic sneeze guard takes the advantages of easy cleaning, strong repairability, colorful, etc. Hshelf accepts customization requirements. If you are interested in this countertop sneeze guard, please contact us!