Professional for maximizing your display space, Hshelf Gondola Shelving allows retailers to feature a variety of shelves that can be combined with perforated hooks and other retail display accessories. It is a free-standing double-sided unit that doesn't need to be fixed to walls and has been designed with customer convenience in mind. This creates a dynamic merchandising environment designed to increase sales.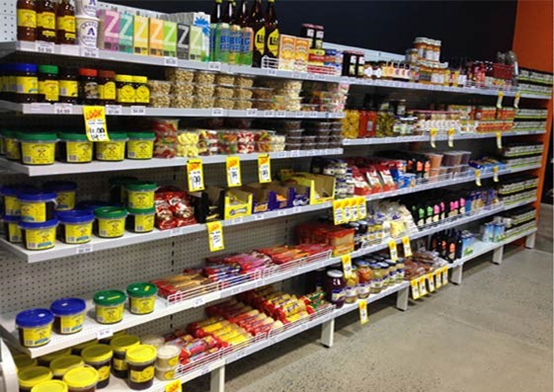 Utilized to enhance shop display features in a range of stores from supermarkets to chemists, gondola shelving is an ideal solution for retailers with a lot of products to display who don't want to spend out on expensive fixed retail shelving systems.
Our gondola shelving is made to look great and last for years. Elegant and beautiful appearance of the shelving will display your products at their best. What's more, the choice of Flat Backing, Volcano Metal Pegboard, Metal Slat wall, or Metal Mesh allows you maximum flexibility with your choice of shelves, brackets, and accessories.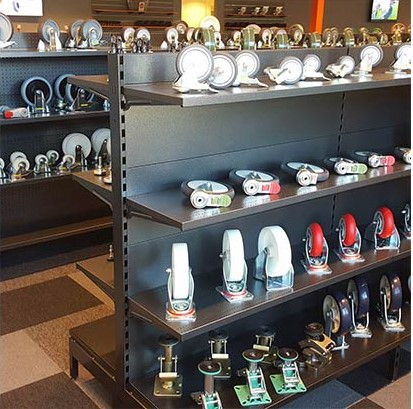 Extra heavy-duty shelves, thick Volcano Pegboard backing, long-lasting painted finishes, and heavyweight Slat wall components all combine to make sure your gondola shelving is strong enough to safely display your product and durable enough to last.
For the most notable feature of our gondola shelving may be the high base leg for 8" high, which is convenient for retailers to do clean works. More importantly, it enables stores to optimize space. The units are assembled with vertical shelving on both sides. As gondola shelving systems are free-standing units, retailers can create aisles of products throughout the premises. The vertically stacked shelves take up minimum space and offer an accessible, practical solution for retailers wanting to display a large number of items in a limited space.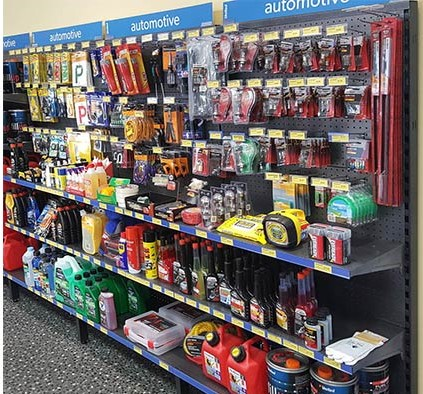 Hshelf is a leading Gondola Shelving Supplier in Eastern China. With the Hshelf professionalism, it is not difficult to make your customers' shopping comfortable and practical!
For more excellent products, ideas, information or more suggestions.
Contact us!
E-mail: engineer@Hshelf.com