Gondola Shelving is a double-sided retail fixture that effectively displays merchandise. Each unit consists of base shelves, vertical end & center uprights that have slots and a pegboard, solid board, or slatwall back panel.
Great for maximizing your display space, gondola shelving allow retailers to feature a variety of shelves that can be combined with perforated hooks and other retail display accessories. This creates a dynamic merchandising environment designed to increase sales. In conjunction with wall unit shelving and end cap displays are perfect for complementing your gondola shelving.
A benefit of working directly with Hshelf is the ability to mix and match the retail gondola shelving units to create a unique store layout. You can place the end of the gondola to end (parallel) in rows throughout your store to create aisles. This is an efficient use of space and encourages shoppers to move efficiently through the store while still offering end caps where you can showcase impulse items to your consumers.
Gondola shelving's flexibility, durability, and high weight-bearing threshold make it the perfect addition to any retail outlet. In addition to cleanly and efficiently displaying products, the quick-adjust features of gondola shelving allows the shelves to seamlessly transition to suit your merchandising vision as your needs evolve. As a retailer, this gives you flexibility in merchandising your store, especially if floor space is limited.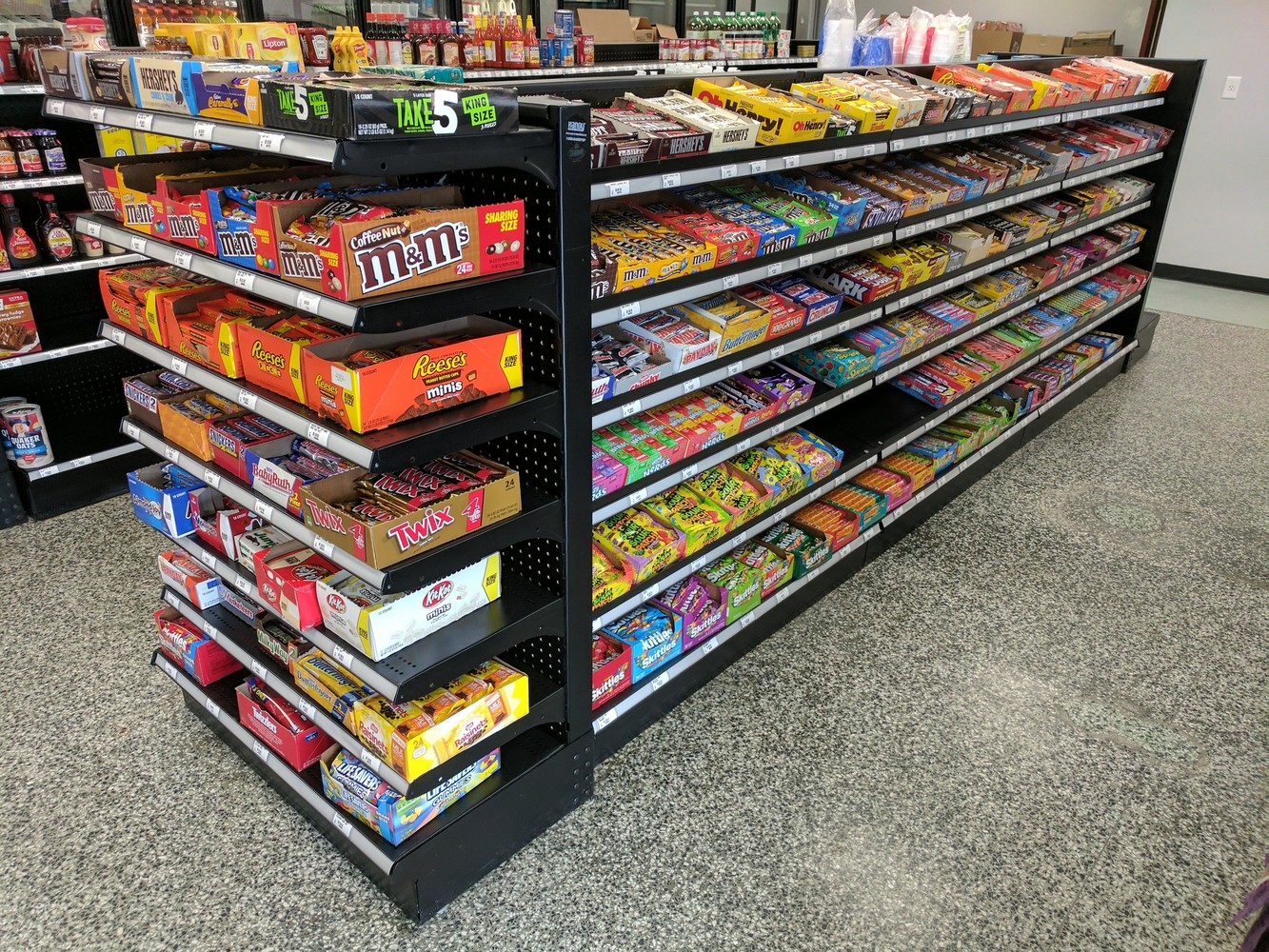 With 15 years' experiences to make OEM shelving parts for world-famous brands and manufacturers around the world, Hshelf will work closely with you to create custom solutions to your unique storefront needs. Our goal is to bring you not only a superior product, but smoother operations for your expanding business as well.
If you are now looking for Gondola Shelves, just freely e-mail me at support@hshelf.com!