Hardware stores present particular challenges in terms of merchandising, thus calling for specialized store fixtures. From small but heavy plumbing items to large but super-light rakes, each product bears its lot of display constraints but remains an essential part of the full line of products that today's consumer has come to expect from one-stop retailers.

Whether set up magnificently on commercial warehousing structures for heavy loads or embellished by our display shelving for a more refined effect, our display fixtures for hardware stores are bound to give your customers an eyeful, while affording your sales staff fast and easy handling.
Hshelf manufactures store displays and retail gondola shelving that meet the needs of any hardware store. Hardware stores require a diverse selection of retail store fixtures that best display a large variety of hardware merchandise.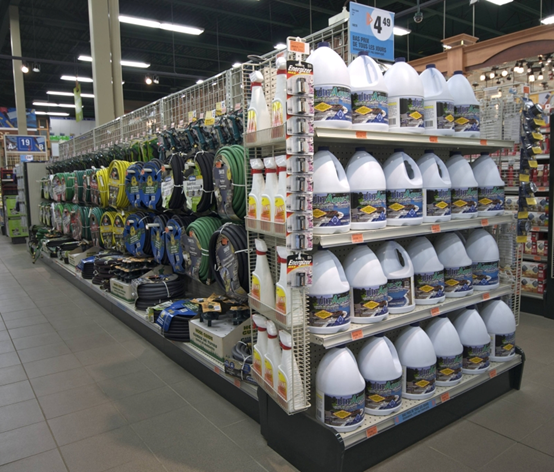 If you are looking to open a hardware store or re-imagine an existing location, we have the store shelving solutions and high-quality hardware store shelving your business demands. Hshelf provides our customers retail store displays which transforms your hardware store to become easy to navigate and maximize your merchandising potential.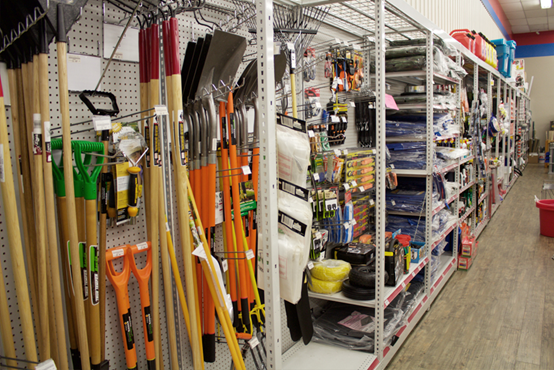 Shelves for the hardware tools store, also known as hardware & tool store shelving, hardware store shelving for sale, hardware display shelving, retail shelving for hardware stores, require better performance on sturdy and durability. Shelves produced by Hshelf have bigger and thicker columns (30x90, 30x110mm) and thick back panels. Some shelves have extra added posts on the front to build an outrigger structure, aiming to help the cantilever gondolas get more support for more heavy load capacities. In addition, there are also integrated racking and gondola shelves for both retail display and storage boxes & pallets.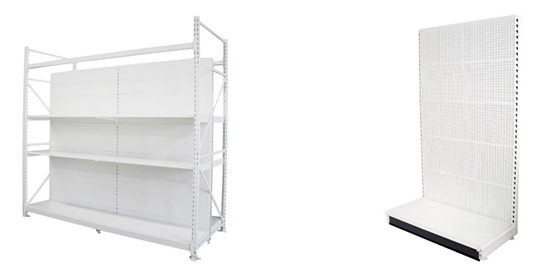 Hshelf shelves for hardware tool store are usually structured by perforated round holes or keyhole back panels, or equipped with various hanging bars, hooks, holders, accessories for display various items. Logos on the top canopy with lighting is vital for classifying goods and promoting brands.

All our store fixture systems are inter-compatible to enhance the efficiency of merchandising staff. A clean, polished finish also ensures that your customers will be able to handle products on display safely and securely.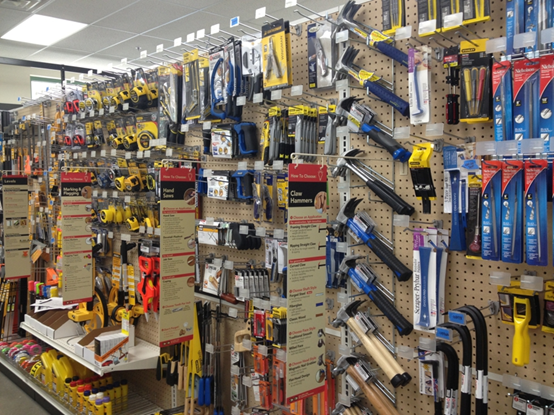 All your items should be laid out on display to best effect. Gondolas, shelves, hooks, wire-mesh baskets, and specialized supports are just some of the many solutions that we have to offer.
Hshelf is a leading Hardware Shelving supplier in Eastern China. Choosing us, you can be excited with our high-quality products and considerate service from our teams.
E-mail: engineer@Hshelf.com