Remodeling your small kitchen shouldn't be a difficult task.
A kitchen should be a place where preparing food and cooking is comfortable. Your first small kitchen remodeling idea should be to incorporate as many cabinets and racks as you can into the kitchen area. With all these cabinets and racks, it's easier to keep your pots, pans, glasses, plates, wine bottles and canned goods, etc.
Hshelf Microwave Shelf is an excellent product for storage in kitchens especially the tiny kitchens. A microwave shelf is a good idea for microwave storage. Built-in microwave shelves are quite common because it has a permanent designated area for your microwave. It also makes your kitchen look better without your appliances scattered around.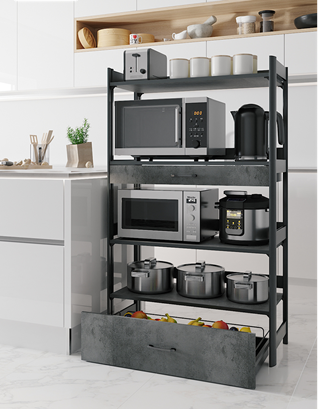 The Hshelf Microwave Shelf, also can be called Kitchen Storage Rack, Microwave Ovens Racking System with drawers, Kitchen Storage System, Microwave Ovens Shelving Multifunctional Racking, etc.
Hshelf Microwave Shelf, features for:
First, Microwave Shelf has the less price than the whole cabinet but with same function and is convenient for movement. You do not have to pay more money and efforts to design a cabinet to hide or store your microwave oven. You just need to put the shelf in the corner or other place, which is extremely convenient for the tiny kitchens.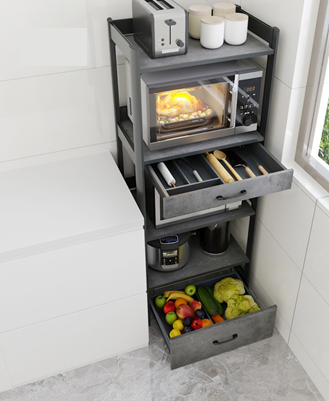 Hshelf Microwave Shelf has a drawer on it, so that, you can put the corkscrews, egg whisks, rolling pins, knives and forks and some other stored kitchen tools in it. Therefore, you can find these tools easily.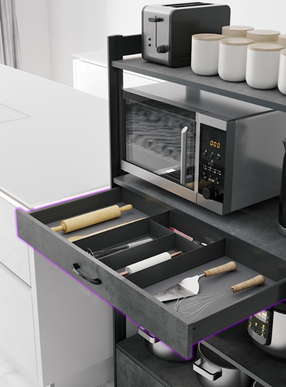 Hshelf Microwave Shelf has a good load-bearing capacity, the overall shelf is stable and reliable, and will not be wobbly. You can use it safely.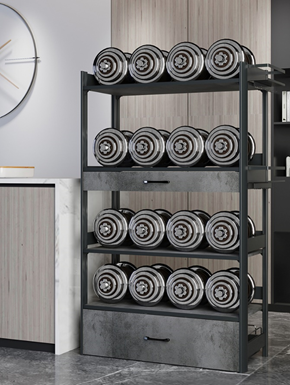 The overall appearance is beautiful and elegant. The surface of the shelf is resistant to high temperature, and it is not easy to deform. The microwave oven can be placed directly on it when using.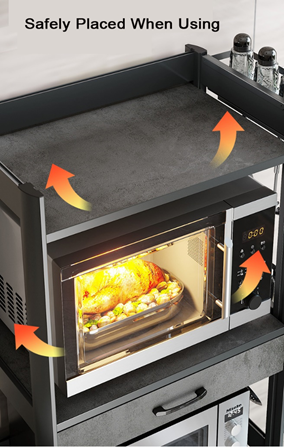 Hshelf is a leading Shelving Supplier in Eastern China. With the Hshelf professionalism, it is not difficult to make your customers' shopping comfortable and practical!
For more excellent products, ideas, information or more suggestions.
Contact us!
E-mail: engineer@Hshelf.com