Tired of your existing store fixtures or your home decoration? Want to add character and a modern style to your office, home or stores? We all know that Sometimes it's not always easy to create a chic and stylish feel in your store, office space, or home. However, Hshelf Industrial Display Fixtures make this work simple, these pipeline and vintage-style displays resourcefully create storage space and an open setting for clothing, plates and glassware, store merchandise, and home decoration.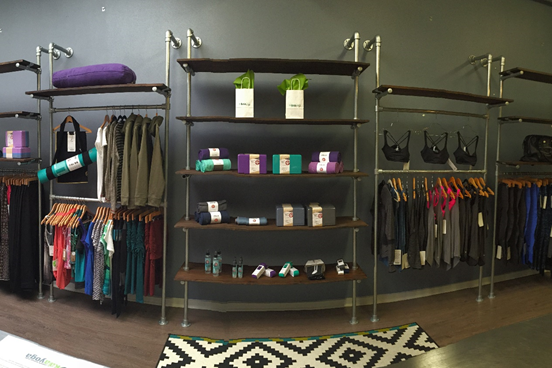 These Industrial Display Fixtures are constructed from rugged materials, yet lend themselves well to modular adaptation. From rolling floor stands to extendable wall-mounted systems, it is definitely that give your customers a fabulous shopping experience, or give you a novel feeling about your home decoration, through outfitting your place with these on trend racks and fixtures.
Desired "Cool": Modern Industrial Style Pipe Fixtures
Industrial pipe fixtures are built to last. Piping and accompanying fittings like elbows and tees thread together like regular plumbing. These fixtures are naked exposing outside, rather than hided in some nice-looking decorations, thinking of wildness, rock and roll at the sight of the fixtures, making it outstanding among nowadays store fixtures.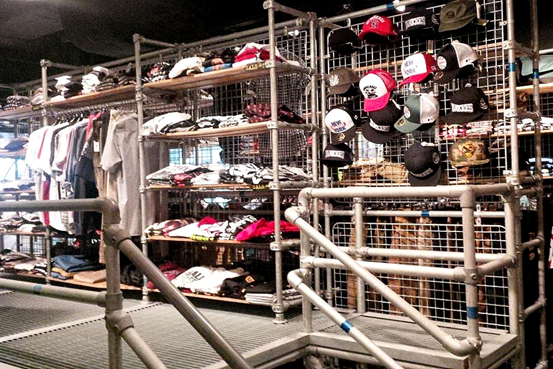 The pipe fixtures can be assembled as you like, such as free-standing units or with rollable casters, wall mounted outriggers or merchandise tables. Free-standing units let your customers browse clothes closely and carefully, meanwhile, guiding them through your stores to improve sales. Wall-mounted outriggers offer great expansion possibilities and endless configurations through their interconnecting and modular design. Merchandise tables set near store entrance, help retailers display new arrivals or hot-sellers. Except displaying clothes, merchandising pipe nesting tables also make excellent platforms for highlighting smaller offerings such as handbags, jewelry, gifts, and much more.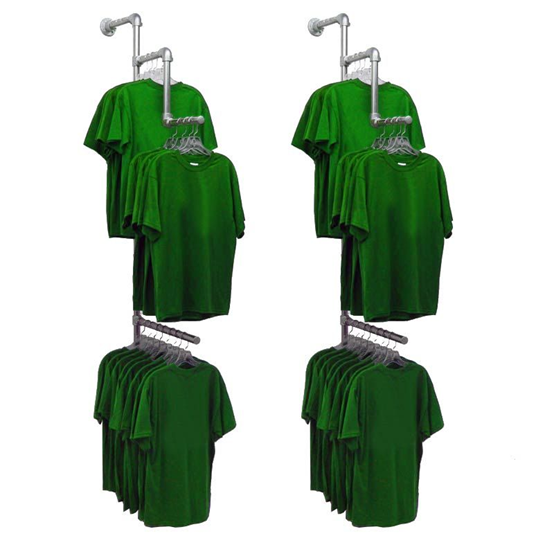 How Industrial Pipe Fixtures can help you?
For your stores, Hshelf industrial retail fixtures can be used in a variety of ways to enhance a space. Boutique or clothing stores use fixtures like pipeline garment racks to display merchandise. Available in a variety of styles, these stands are a great solution to presenting merchandise like blouses, jackets, and dresses. The vintage look helps accentuate your pieces and gives your store character. Creating open shelving is something that consumers of all types respond well to. Super trendy merchandise displays lend to a sense of "now-ness" that can't be ignored. Modern wall mounted pieces instantly add texture, as well as functionality, to any environment.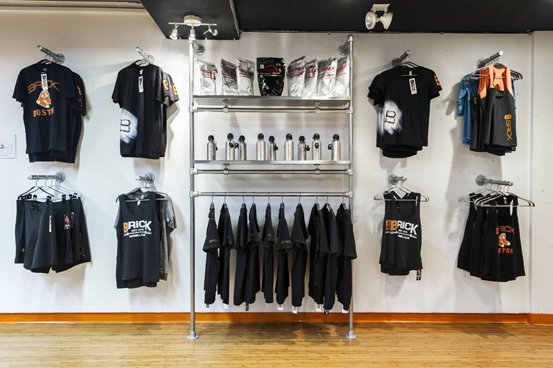 For your home or offices, clothes rack assembled from these pipe fixtures can be used in homes as well for hanging and organizing your wardrobe. Adding vintage pieces to your home will instantly give it a modernized feel. In homes and offices, urban-style wall mounted racks are used for storage as well as for decorating. Display plants, artwork, candles, and other decorative pieces to make the space your own.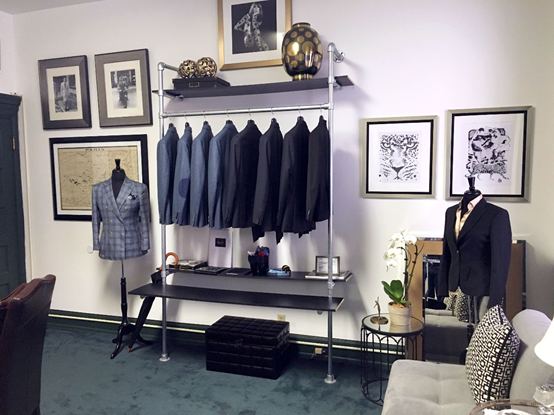 With versatile usage and modern appearance, Industrial Pipe Fixtures have stand on the cusp of fashion trends! Contact us for nice quotation and warmly service!