Innovation, individualized service, and value-addition are essential to increasing grocery store sales in the face of stiff competition from organized retailers. Grocery stores sell items such as processed foods, stationery, cosmetics, confectionery, medicines, etc. These items are used in every household and have to be replenished periodically. The key to success in increasing grocery store sales is to provide the customer an experience that he/she will cherish and talk about. This will ensure repeat business and also bring in new customers through referrals.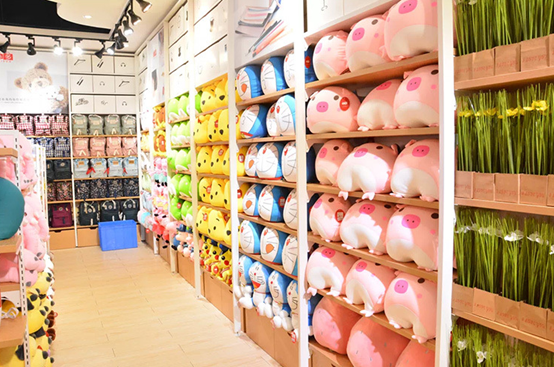 One of the keys to increasing sales in a grocery store or supermarket is having an effective store layout using Gondola Shelving, Gondola Wall Units, Gondola End Cap Displays, Gondola 4-Way Merchandisers, Chrome Wire Racks and other product displays. Grocery store fixtures can be used to not only maximize grocery store space in all four corners of your store but also to create the optimum traffic flow throughout your store. When customers are able to move freely from aisle to aisle, you will be offering more visible variety, which in turn will help you to sell more.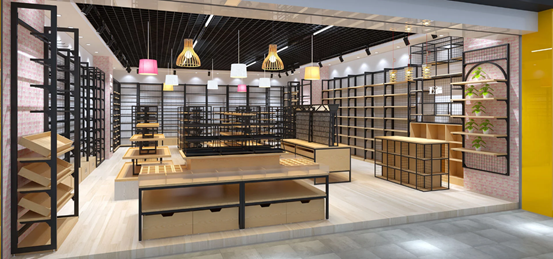 MiNiSo MDF Gondola Shelving
When it comes to the Gondola Shelving, recently, the kind of MDF shelving becoming more and more popular in the field of retailing, especially the MiNiSo type MDF Shelving. This is a new design display rack, widely used on Gift store, Fresh store, pharmacy store, cosmetic store, grocery store, maternal and infant store, household products or stationery.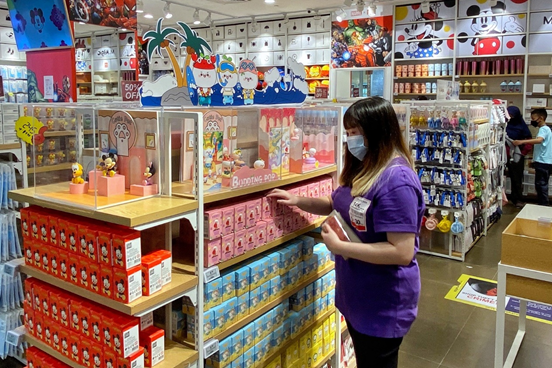 THE FEATURES
Nice Appearance and Excellent Visual Effect
The miniso store shelving features for elegant appearance, sturdy structure, various dimensions, stylish and fashionable design. What' s more, the merchandise display on MDF Gondola Shelving can have a visually sudden effect, and the products can be reasonably classified and placed, not only for customers to find products, but also for merchants to replenish. In addition, the products can be classified according to categories. The corresponding branded products are placed on shelves in different regions, and they are placed according to the differences in product functions and materials.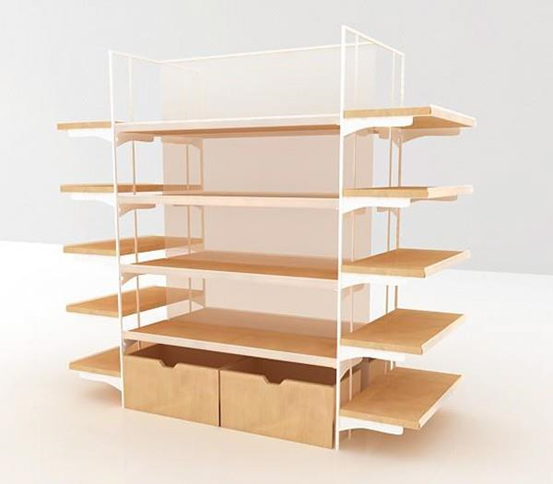 Flexible and Versatile
Grocery store fixtures and supplies for miniso can be combined by single sided and double-sided shelves and half-round gondolas. Distance between veneers can be randomly modified. The Miniso Style Gondola Shelving has a channel on the front that accepts decorative vinyl inserts in different colors, display labels and channel label holders and sign holders. Miniso Style Gondola End Cap Units used at the end of store aisles and by check-out registers to highlight products and encourage more sales. You can also add shelving fences, shelving baskets and shelf dividers on the gondola shelves to better organize your grocery merchandise. At Hshelf, we also offer a large selection of Gondola Accessories designed to help you better organize your products, display add-on merchandise, signage and more.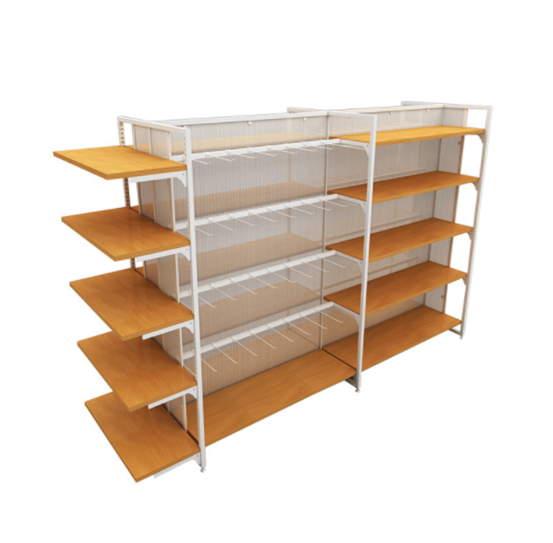 Awesome Surface
Miniso Style Gondola Shelving surface treatment is epoxying electrostatic spray finish and a wide range of color for your selection. It has strongly anti corrosion, rust resistance with easy assembling and dismantling. With good flexible performance, the miniso style gondola shelving fits in all retail stores especially the grocery stores.