Maybe you are going to open your own retail store, looking for reliable display fixtures, or plan to update your shopfittings to attract more customers. When it comes to the store fixtures, many shop owners will be tangled in these items as there are so many different types of display fixtures on the market. In this article, we will tell you the pros and cons of metal display, wooden display, or metal and wooden display, which are the main types of display fixtures, as much as possible to help you choose the best for your stores.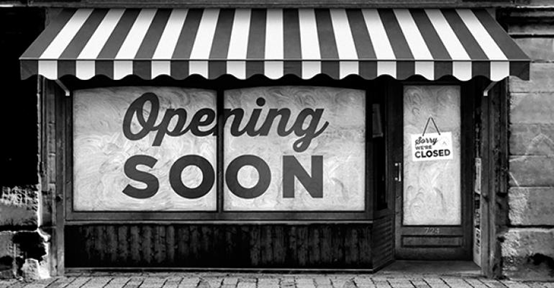 As the name implies, Metal Display Racks are made of Metal material, Wooden Displays are made of Wood material and Wooden and Steel Displays are made of both wood and metal material. The purpose of using them is to display products in stores or supermarkets. They make it possible for the customers to see the products at a glance they need to purchase.
Metal Display
Advantages:
1. Metal Displays are made of metal material with the characters of solid, strong and high bearing capacity.
2. Metal Displays are composed of various kinds of accessories such as brackets, uprights, back panels, shelves, ...making it easy to assembling and disassembling, as well as transportation.
3. Metal Displays are perfect for long term using, thus reducing the input costs. Also, they are easy for recycling and cleaning.
4. Metal Displays are comparatively colorful, which you can have plenty of color to choose.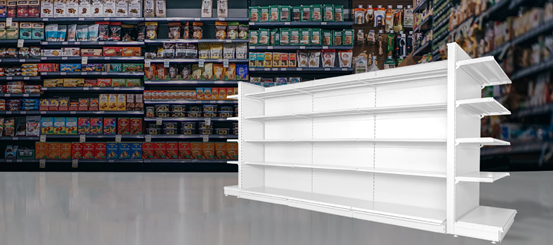 Disadvantages:
1. Metal Displays have heavy weights, which is not easy to move, thus the transportation cost may be higher.
2. Metal Displays have the possibility of taking long time and higher costs if requiring repairs.
3. Plain looks may not attract customers.
Wooden Display
Advantages:
1. Wooden Displays feature for the elegant appearance, attracting customers the inherent qualities of beauty and nobility. They also can be adjusted to the store themes and looks.
2. Wooden Displays have their unique textures and fragrance, which are very suitable for displaying valuables such as Jewelry. They also have many specifications.
3. Usually, wooden displays do not have any sharp corners so it is safer to use.
4. Wooden Displays are more practical and durable than you thought in use. They are also easy to recycle.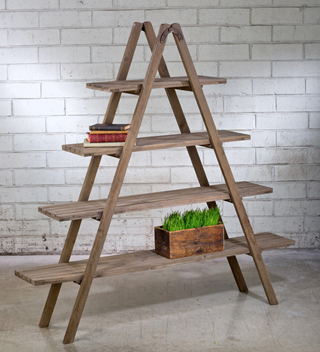 Disadvantages:
1. Wooden Displays usually are higher in the price. Sometimes, it is too expensive for stores to bear.
2. Wooden Displays are afraid of damp for the water may damage the wood, making the wood get moldy.
3. Exposed in the sunlight for a long time, wooden displays may be damaged by the ultraviolet lights for changing the color.
4. Wooden Displays may be damaged by the sharp objects and are more prone to fire.
Wooden and Metal Displays
Advantages:
1. Wooden and Metal Displays are usually composed of metal frames and wooden shelves, which is easier for assembling, having stable structure and reliable capacity at the meantime.
2. Wooden and Metal Displays have the nearly price with the Metal Displays, which is cost-effective.
3. Wooden and Metal Displays also have elegant and beautiful appearance as the wooden displays, which makes customers enjoy the shopping experience in a more high-end and fashionable display place and environment.
4. Wooden and Metal Displays have best quality of composability as they have a strong combination with other materials and is convenient to install lights, so it has a better display effect.
5. Wooden and Metal Displays not only have the elegant texture of wooden shelves, but also have the characteristics of easy disassembly and long-life cycle of steel shelves. So, it can be said that it is the outstanding essence of modern shelf designers.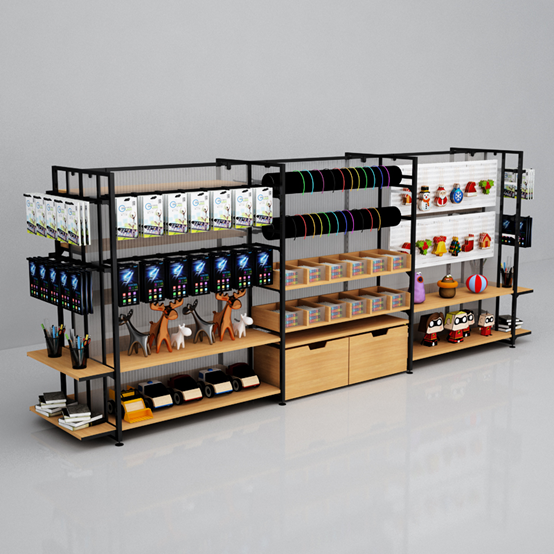 Disadvantages:
1. Wooden and Metal Displays may have a sense of repetition in the pattern, which lacks natural variability.
2. Additives and adhesives are often used in the production of artificial panels. If the edges are not treated properly, the edges will burst when exposed to water.
3.Wooden and Metal Displays also are afraid of water that make moldy.
4. Wooden and Metal Displays have lower capacity than the Metal Displays.
Conclusion:
Each material has a specialty of its own. Similarly, not all the elements are perfect for all needs. So, you have to think and choose the best one for your purposes. Of course, Hshelf can help you. As the leading manufacturer in Eastern China, we have 20 years' experience in the shelving, we have high quality shelvings made of whether metal, or wood, or combinations, which will definitively shine your store.