This is a new End Gondola Shelving Solution for Tegometall compatible shop shelvings (EU50). It is customized for a customer, It take 7 days from Customer's idea -> Describing -> Designing -> Making ->Protype product. It's a typical OEM product service that Hshelf doing.
The End Gondola shelving by using the standard Tego compatible upright, Modular gondola width 1000mm with perforated pegboard panel, Dismountable 470mm base leg. It provides sign panel holder on the top for sliding printed sign boards, for promoting your name and classifying your merchandises. The left & right side frames also equipped with pegboards for hooks to display promotional commodities, novelties and multi-purpose use.
The Hshelf new design end gondola shelf provides a high-end retailing & shopping environment by the elegant and splendid in appearance. It's a good solution for your supermarket.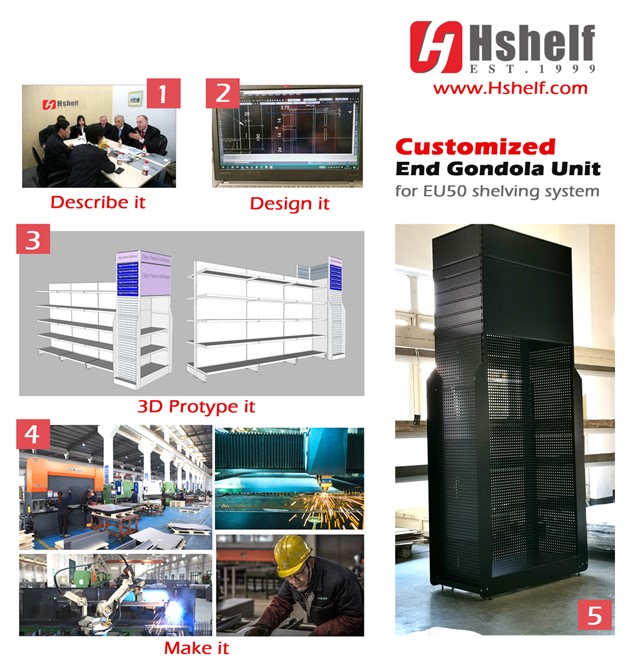 For more gondola shelving and retail solutions, Or you are looking for a professional manufacturer to customize your own design or idea. Please feel free to contact us today.