Plastic Shopping Trolley also can be called Supermarket Plastic Trolley, Plastic Mart Carts, Plastic Grocery Store Trolley, Plastic Shopping Carts, etc. With the Hshelf professionalism, it is not difficult to make your customers' shopping comfortable and practical! Produced with blue, red, yellow, black, green and any colors you like (customized color available). Our plastic shopping trolleys have several capacities options from 90L to 200L.
Plastic supermarket trolley enables your customers to easily carry the products they receive, as well as allowing you to easily bring your brand to the forefront with the logo area on the trolley. Our plastic shopping cart, which is suitable for long-term use with its durable structure, is generally preferred in retail sales companies! If you want to facilitate your shopping by offering functional equipment to your customers while they carry their products, this plastic market trolley is exactly what you're looking for!
Plastic shopping carts have a production process that has taken all kinds of precautions to protect nature and environment. All our products will be tested and certificated by TUV and having 7 QC checks during the production process. These processes are implemented in the most respectful way to nature and no toxic substances such as arsenic, cadmium, cyanide and the like are used in any process. Any waste produced in production is disposed of in accordance with industrial standards.
Products Information: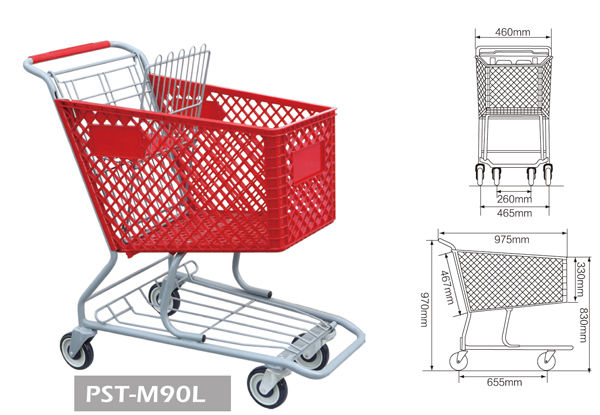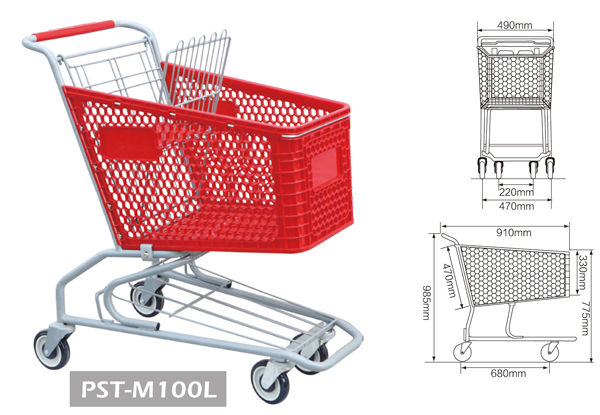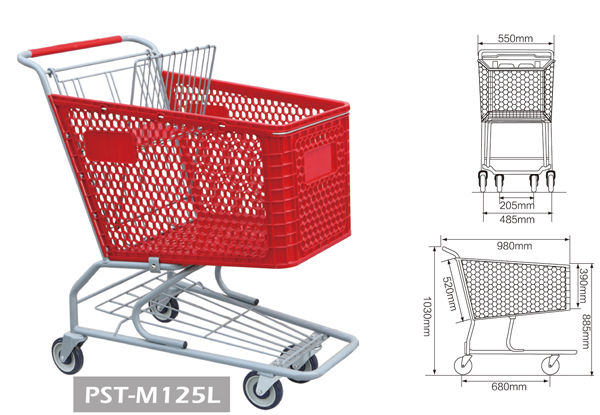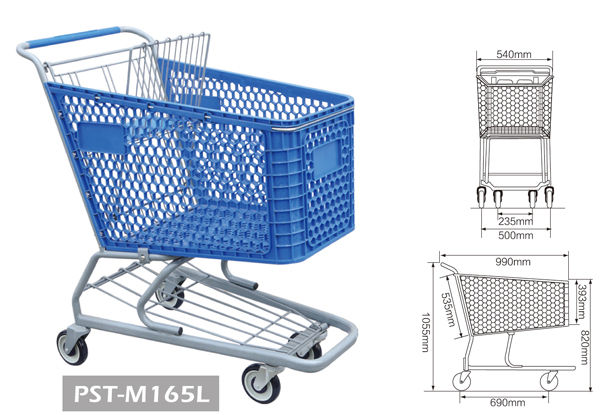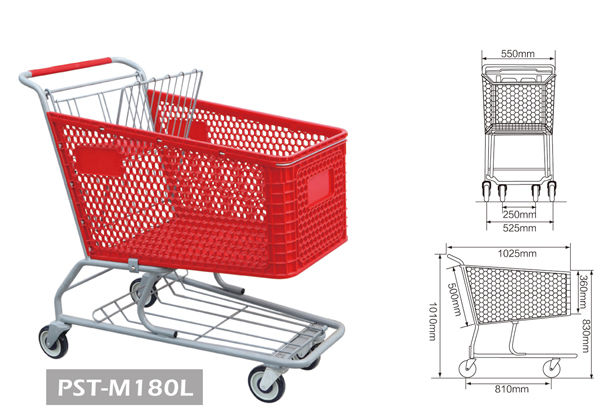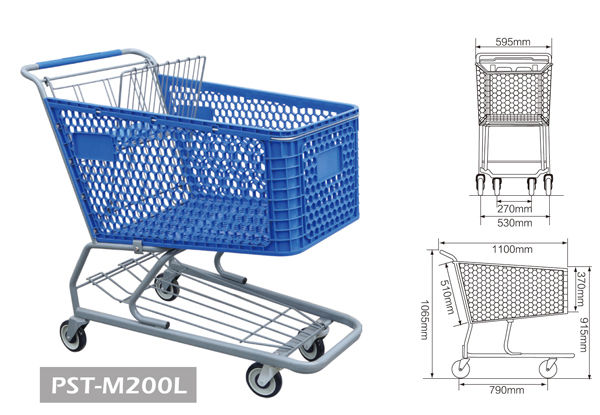 Features:
Plastic Shopping Trolley has many features that normal metal shopping trolley doesn't possess. To begin with, our plastic shopping trolleys use baskets of virgin PP plastic, which is food-safe design, 100% recyclable and eco-friendly, thus spending less on the recovery cost than the normal metal shopping plastics. Compared with the normal trolleys, plastic shopping trolleys are also designed more fashion and elegant. Then, plastic shopping trolleys are designed with two swivel casters and two direction casters, therefore, it is easy and flexible to use. They guarantee shopping enjoyment at its best. On the bottom of our plastic shopping carts, we have more space for greater turnover for the bottom tray and crate holder increasing the shopping trolleys' load capacity, thereby offering plenty of space for PET containers, drink crates and other bulky items. What's more, the broken issues will not exist, since the steel pipe under frame extending up to the handle unit ensures the maximum stability. Moreover, we also can provide the coin system suitable for every kinds of our plastic shopping trolleys with your customized coins.
Reasons to Purchase Sumetll Manufactured Plastic Shopping Carts:
1. Existing carts are broken or rusty.
2. Cost to repair exceeds more than 50% of new replacements.
3. Need additional carts due to loss or theft.
4. Adding a cart containment device (We install at factory).
5. Remodeling your store and want new color + store logo.
6. Need larger cart to sell more volume.
7. Want smoother quieter plastic carts for customer use.
8. Prevent loss - plastic carts are taken less often than scrap metal.
9. Improve store image to keep existing customers and gain new ones.
Products Details: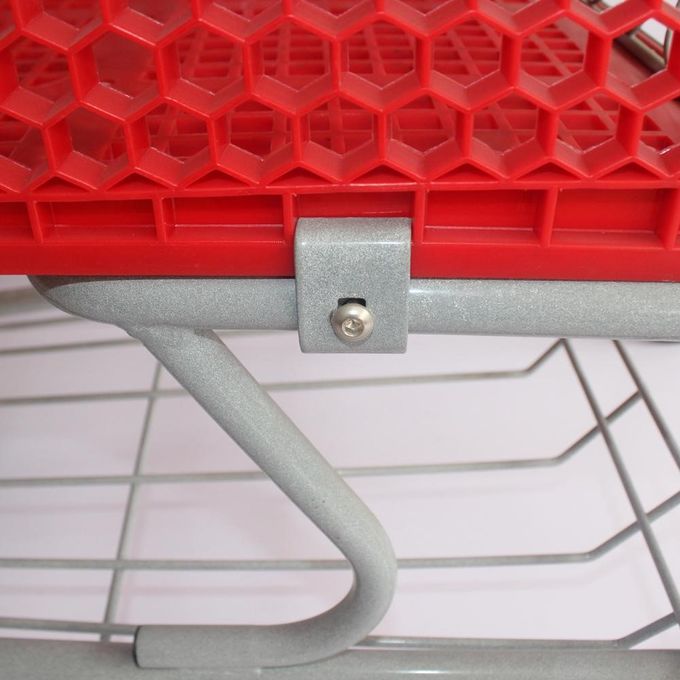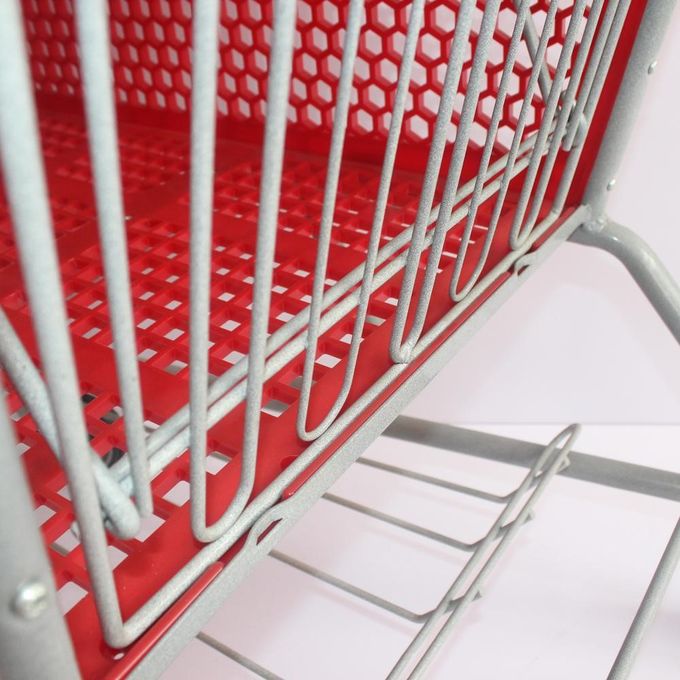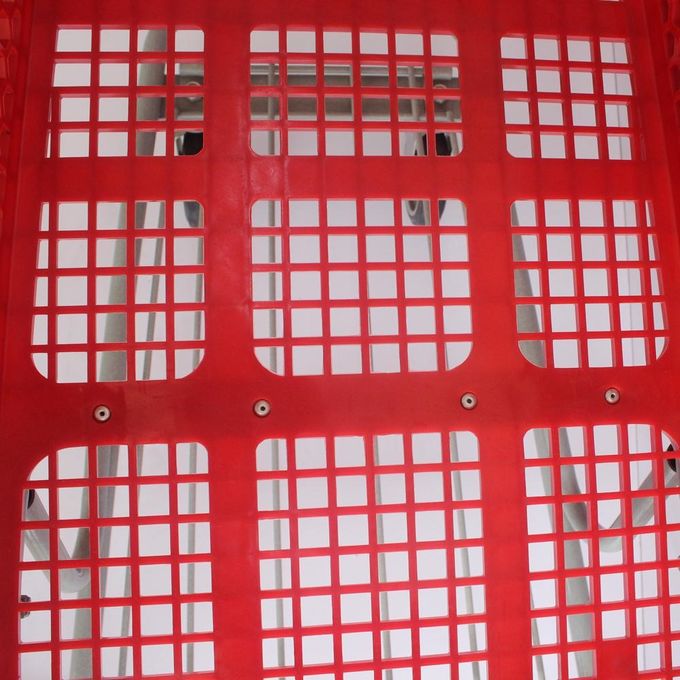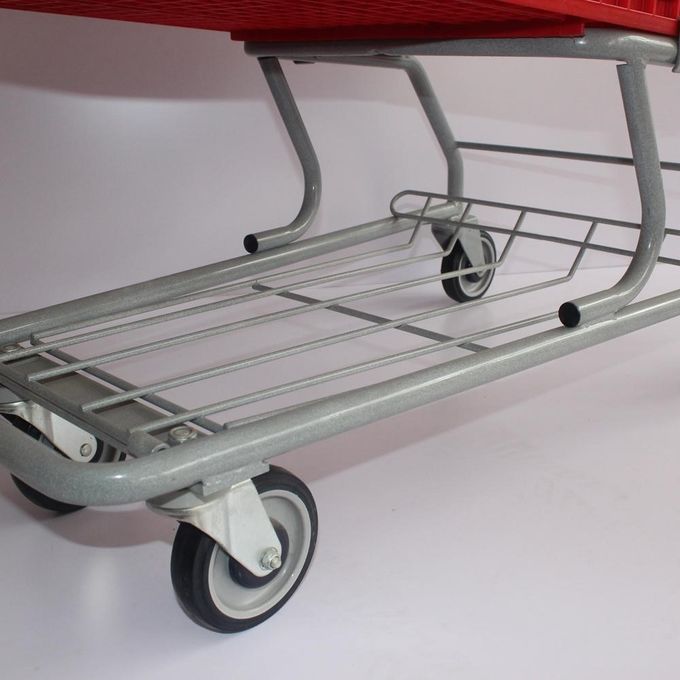 Hshelf is a leading Shopping Trolley supplier in Eastern China. Choosing us, you can be excited with our high-quality products and considerate service from our teams.
Please feel free to contact us, if you are interested in our products.
E-mail: engineer@Hshelf.com