Nowadays, though facing with the threat of Covid-19 virus, people have to adapt to this terrible situation and try the best to get the normal life before back. We start working and studying at home, wearing face masks when going out, keeping social distance and taking the temperature check, which all these things seem turning to a new normal. When time comes to most of the schools get to reopen, there are plenty of things need preparing - Nucleic acid amplification testing, temperature checking, Hand washing and disinfection, etc. All these things should be done in order.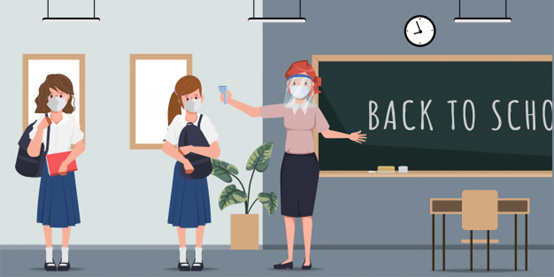 Hshelf Queuing Shelter for Schools can help. Hshelf School Queuing Shelter also can be called Sliding Canopy for Schools, Folding Queuing Tent for Schools, Schools Entrance Tunnel Shelter, Channel Shelter Tent for Schools, Testing Queuing Shelter for Schools, etc.
The School Queuing Shelter is composed of two parts - PVC fireproof coated fabric cover and Internal galvanized steel frame. Its size is 7000L x 2000W x 2300H mm and all other sizes can be customized. The School Queuing Shelter has good qualities of fireproof, waterproof and sunproof, thus protecting students from rain and sunlight, and also keep students taking testing in order. There are many transparent windows set at the two sides wall, which made the channel bright. There is no need to worry when it comes to the assembling issue. The Tent will be well-assembled when you get it and you only need to pull it larger, then it works.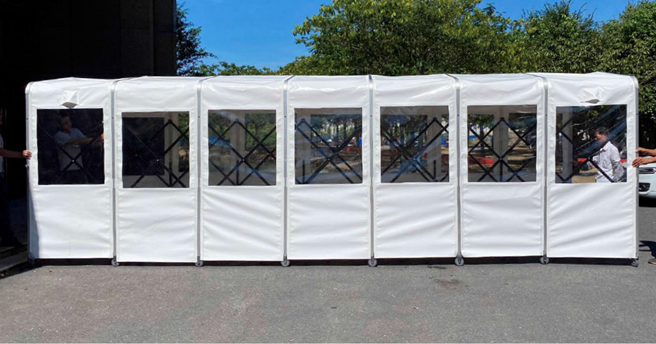 Why Schools Need the Outdoor Shelter Tent?
1. Keeping Students Waiting in Order. When the schools reopen, to make sure there will no carriers or patients of the Covid-19 virus get into the schoolyard, tests and checks are necessary and indispensable. The School Queuing Shelter can keep students waiting in order, avoid messy situation.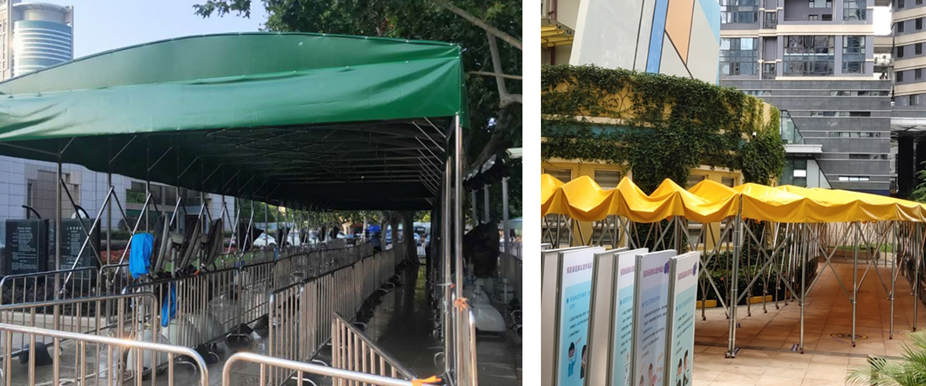 2. Protecting from the Bad Weather. When students are taking the temperature checking or other testing before getting into the campus, nobody willing to be exposed to the bad weathers liking raining and heat. Hshelf Outdoor Shelter Tent has good quality of sunproof and rainproof, keeping you from rainwater and heat sunlight while waiting in the queue.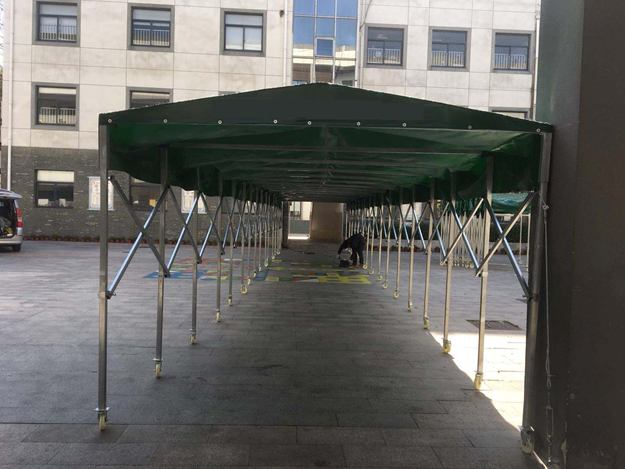 3. No need assembling with pull-and-push design. Convenient and effective. For more convenient and portable usage, our External Shelter Queue System Tent is delivered with full assembling, which you don't need to assemble and use it directly when you get it. Moreover, the Outdoor Tent is developed with pull-and-push design. When you do not need it, it can be folded by simply push it to minimum Length, which is 400mm only, convenient for storage. When using, just pull it to the normal size.
For more information about School Queuing Shelter, please feel free to contact us.
engineer@Hshelf.com