It's no secret that most consumers are shifting their purchases to favor online retail stores, rather than physical storefronts. However, as the Internet becomes a standard part of daily life, more people are returning to the charm of shopping in physical stores for the experience and for the enjoyment of shopping. There's definitely something to be said for luring customers in with an enticing window display, knowing that they might not have come into your store otherwise. Take advantage of this refreshed audience and take your store into the future by giving people exactly what they want.
Physical stores have their own set of advantages that online stores may never be able to match, including instant gratification and in-person assistance, not to mention the ability to feel, touch, and try on items. Physical stores can have an edge over online stores by focusing on these key advantages, instead of trying to beat online store.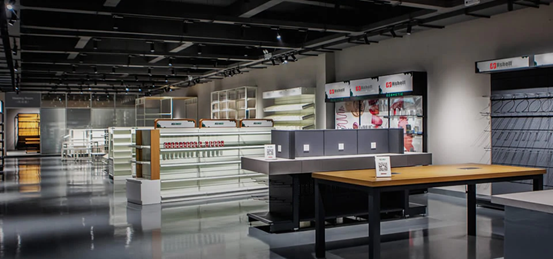 Displays---Customers want to see the product
Speaking of displays, this is one area where physical retail wins over online shopping, and it's one that you should cash in on. People love the convenience that online shopping brings, but many complain about the fact that you can't actually see or feel, or even try something on, until it arrives. With a proper shop setup and great displays that showcase your best items, you'll get people's attention by giving them everything they miss from online shopping. Hshelf have been committed to the field of Store Display Systems for years. High quality Tegometall-compatible Shelving, Gondola Shelving, Wall Shelving and many other kinds of shelving and racks, all make your store more attractive, increasing the store traffics, thus increasing your incomes.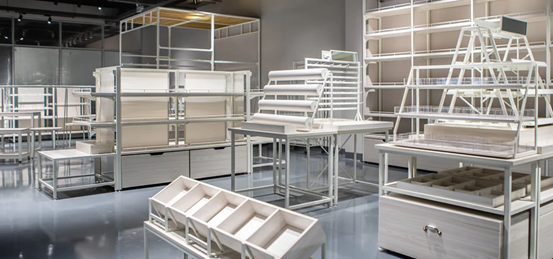 Customer Loyalty---Building Relationships
Building relationships is another way to give people a better shopping experience when they visit your store. The anonymous nature of the Internet is great for many things, but when people want to spend their money, they want to do it with brands and stores that they trust. Again, you'll need to capitalize on your physical presence to make a statement about creating brand trust and giving people a reputable place to shop. With the right shop fittings and a sense of what customers want, your store can easily compete in the online world. Work on giving the best customer service you can, learn people's names, and inject yourself into your community. The more visible you are to the public, and the more unforgettable you are to your customers, the more they'll talk about you and support you in future shopping experiences.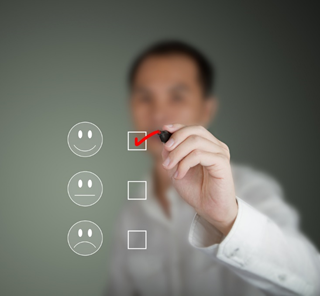 More Service---Providing Unique Customer Experience
You can earn a greater share of customers by offering them additional services. This has a couple of benefits: first, it gives customers more of a reason to visit your physical location, and second, it provides a more unique customer experience, which increases loyalty and customer retention. A good example of this is how Ikea offers a full in-store restaurant, which makes the experience of shopping at Ikea even more unique.