To protect people from COVID-19 virus, help maintain social distance and physical separation, Hshelf has developed the well performed Student Desk Shields with high-quality acrylic material.
Student Desk Shields, also can be called, Multi-functional Anti-droplet Baffle, Foldable Sneeze Guard for Schools, Desktop Virus Barriers for students, Isolation Board, School Transparent Barrier Baffle, etc.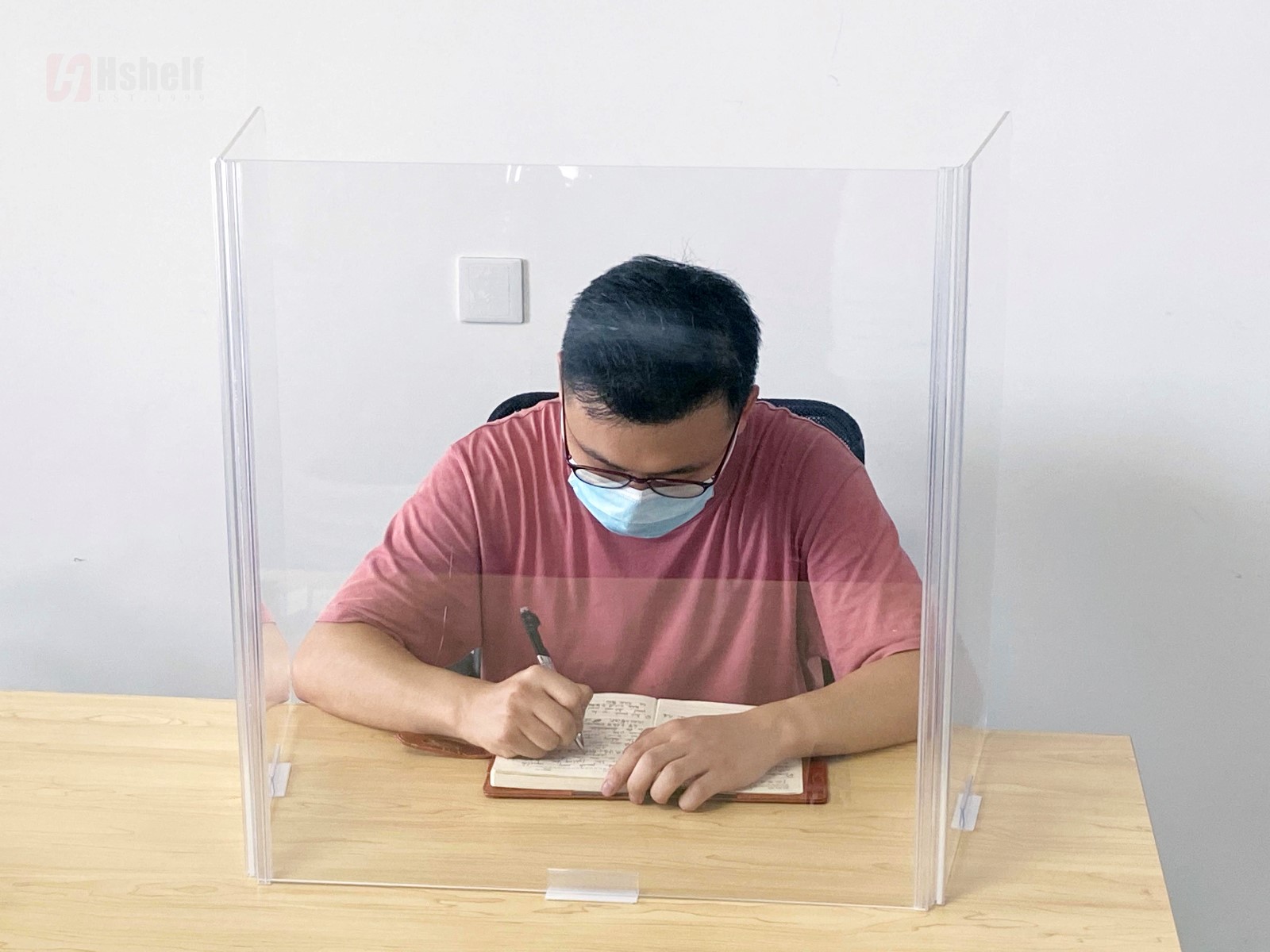 Product Details

| | | | |
| --- | --- | --- | --- |
| Material | High-quality acrylic | Thickness | 3mm, 4mm, 5mm |
| Size | W550 x D380 x H600mm, customized | Color | Transparent |
| Component | Clear acrylic walls, posts and adhesive brackets | Used in | Offices, nails, hair salons, schools, etc. |
Hshelf Student Desk Shields are made of high-quality transparent acrylic, the normal size is W550 x D380 x H600mm. And the thickness can be 3mm, 4mm or 5mm as your demands. The customized size is also available. Hshelf Student Desk Shields are composed of clear acrylic walls, posts and adhesive brackets. When you get our shields, they have already finished assembly by our factory. You just need to take it out and use it.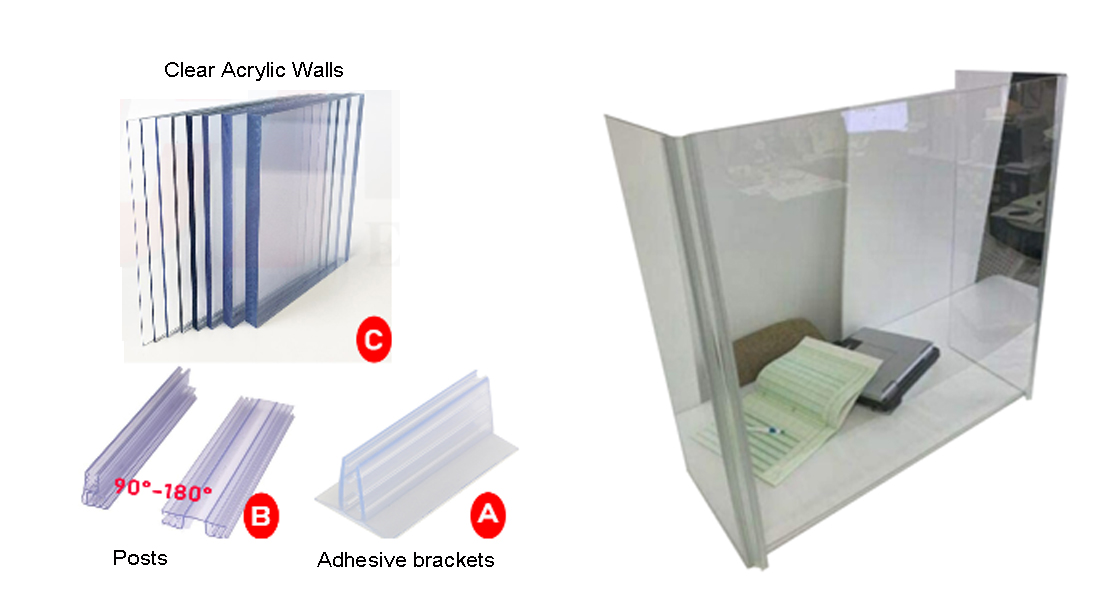 Features
Because of the clear and transparent acrylic, so it provides a maximum visibility for the user. And it is portable and easy to move and assemble for its light weight and simple structure. When assembling, it is no tools required and can be finished in 2 minutes. Meanwhile, it is very sturdy and compact, non-toxic safety, without sharp edges, providing rounded outer corners, which make sure your safety and no worry about any breaking when using our shields. With the application of the adhesive brackets under the shields, it is very stable to use. Also, Hshelf Student Desk Shields are very easy to clean.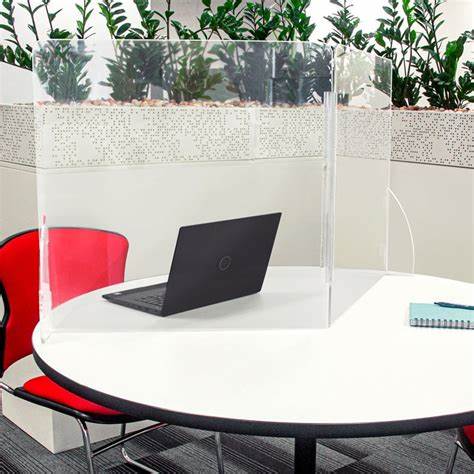 Functions
The lightweight, easy-to-install acrylic barrier is designed to help reduce exposure and cross-contamination, especially effective and reliable in protecting school students. Every school student should have one unit to protect themselves whether in classrooms or dining rooms. The acrylic shields also ideal for protecting cashiers, clerks, agents, receptionists and others who interact with the public, effectively resolving the droplets caused by coughing or sneezing.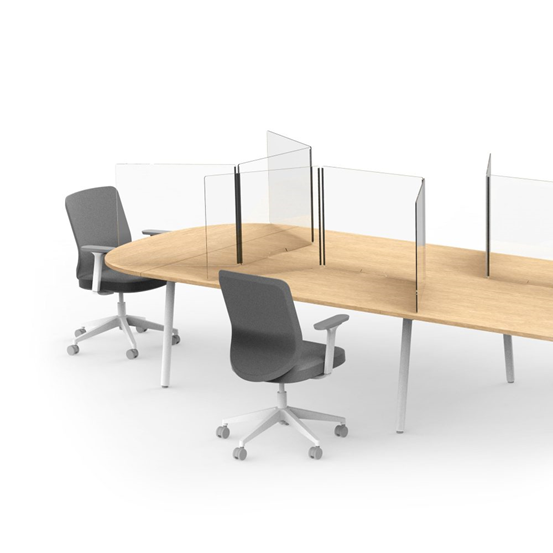 Places
Self-protection: used in offices, nails, hair salons, schools, day spas, hotel lobbies, grocery checkout areas, reception areas, desk areas and countertops, etc.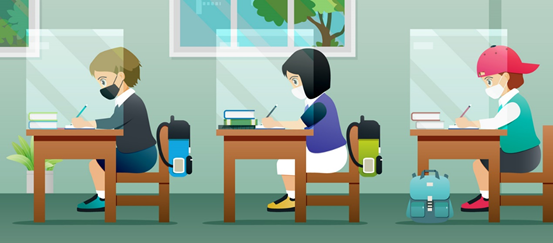 For more information about Student Desk Shields, please feel free to contact us.
engineer@Hshelf.com