For Shining Your Kitchen
bg
Scavenger hunts are only fun when there's time and a nice prize at the end not a kitchen tool you should have found easily anyway. When you are looking for a pan to cook in or a food that you know you brought home yesterday, but is nowhere in sight today, the scavenger hunt can become frustrating quickly. Add kids, spouses, work, and your own need for calmness into the mix and that hunt becomes unbearable.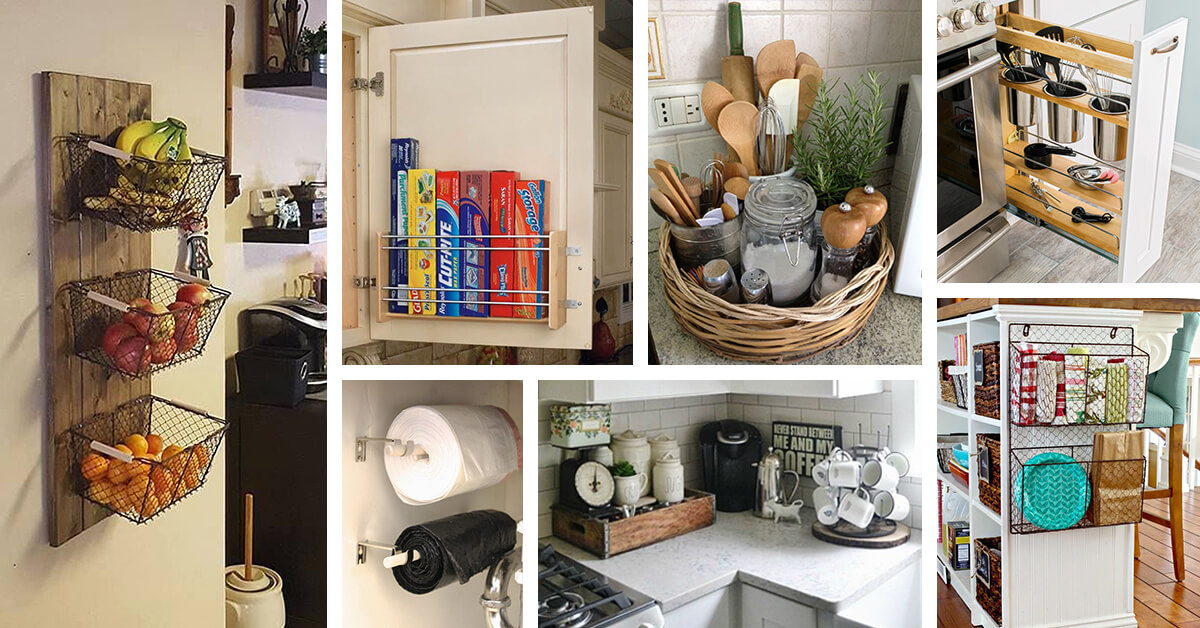 No matter what size your kitchen is, staying organized can be challenging. From small appliances and food and pantry items to utensils and glassware, there's a lot of stuff to stow away in your kitchen—not to mention, it can be difficult to figure out how to store things like plastic food container lids (no one likes to open the cabinet to a plastic avalanche!), cutting boards, baking sheets, food wraps, pot lids, and more. And every kitchen has its quirks, so you have those to factor in, too. Whether you're navigating tiny cabinets, narrow drawers, or an overall lack of storage space, there's a lot to contend with when you're trying to keep your kitchen tidy while also making sure everything you need is still accessible.
Come to see these Hshelf genius products, you can make sure the items you need are always where they're supposed to be—and easily within reach. And the best part? Many of these products aren't just handy, they're stylish and budget-friendly, too. So, you can reorganize your entire space without worrying about breaking the bank.
1. Household Storage Unit Shelf
Shelving Unit for Kitchen Storage is efficient with large storage area and high stability. They supplement well for a typical home cabinet as it offers space, stability, and durability for a variety of items. Non-bulky, adjustable and fits well in both large and small rooms. They will effectively complement the storage space of your kitchen.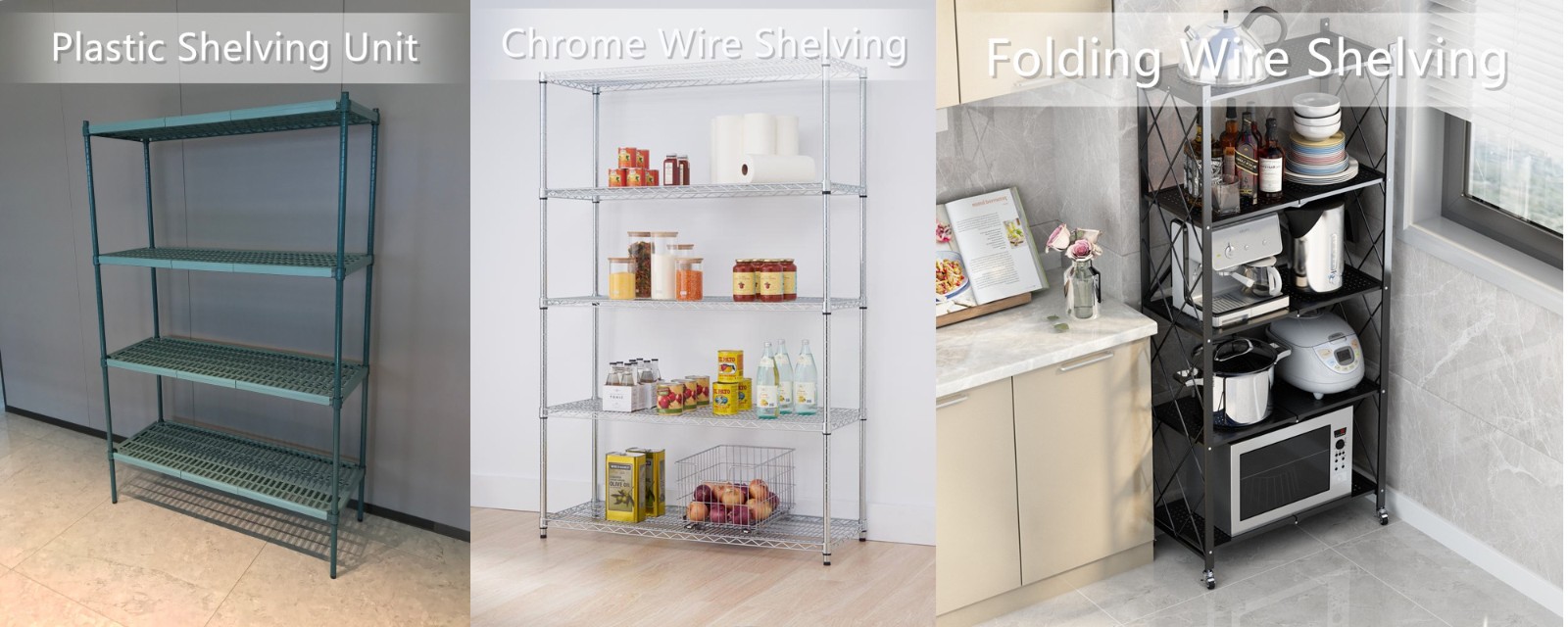 2. Under-the-Sink Rack
There is no space to waste in your kitchen. With this under sink storage racks, you can manage your limited space wisely. The under the sink rack cabinet organizer is a great thing to pick. It features a stackable design that allows you to put multiple units without consuming extra space of your kitchen. Besides, it features steel pipes to ensure the framework is unshakeable. Also, it boasts a black paint finish that takes its aesthetic value higher. Apart from enhancing its beauty, this special coating makes it rustproof to ensure maximum survivability in your kitchen. The feet feature anti-slip material. So, it won't scratch your floors in any way.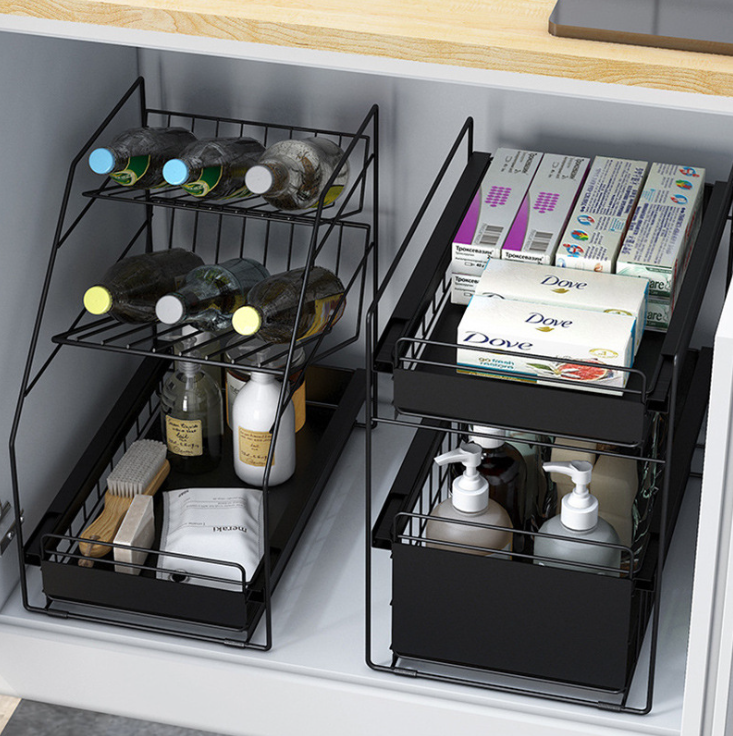 3. Over-the-Sink Dish Rack
An over the sink dish rack can be your best friend in the kitchen if you have a small kitchen. They are placed over the sink in a way that they can't hamper your cleaning, but you can keep your utensils at ease. Also, the water from the dishes trickle down to the sink as a result, your cabinets aren't damaged. What's more, taking care of the dishes is very important for their longevity. They need to be cleaned, dried, and then stored in order to prevent any rust or damage to them. For this reason, using a proper dish drying rack is very important. Not only does it help to dry the dishes, but it also helps in keeping them steady and organized.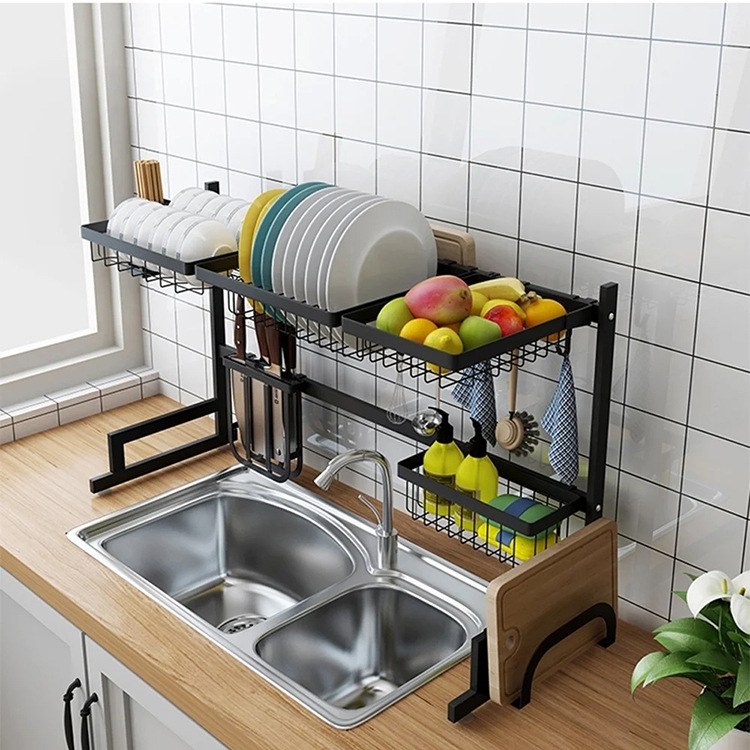 To Be Continued...