The COVID-19
The world today is a lot more concerned with preventative health than it was yesterday. This is largely due to the current epidemic, known as COVID-19. As we all know, COVID-19 spreads from person-to-person. Most often, contagions are passed when individuals are within 6 feet of each other. At present, Coronavirus is still mainly transmitted by respiratory droplets and contact (Cough). In addition, it may be transmitted by aerosol if exposed to high concentration of aerosol for a long time in a relatively closed environment.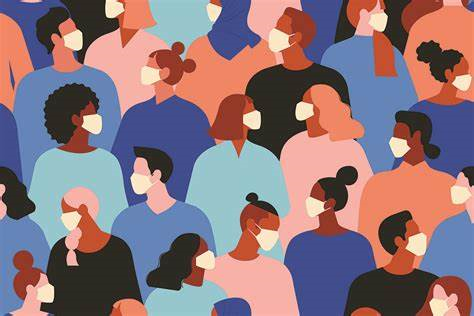 Sneeze Guards
As we try to find a sense of normalcy in our daily lives amid COVID-19, the sneeze guard shield may have never seemed as important as it does today. With the growing Coronavirus (COVID-19) epidemic causing people around the world to protect themselves from infection, sneeze guards are now becoming a necessity in supermarkets and grocery stores. As well as some point of sales, schools, restaurants, etc. especially in this school reopening stage.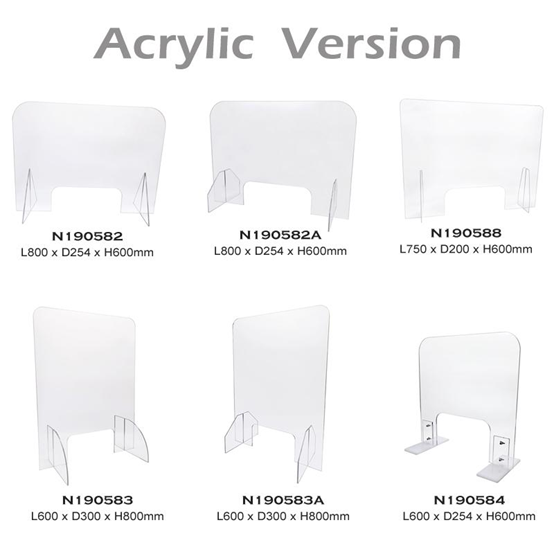 (Click To the Product Details)

What is Sneeze Guard?
A sneeze guard is a plexiglass or acrylic barrier used to help fight the spread of pathogens. Due to the ongoing pandemic, businesses of all kinds are turning to sneeze guards for help. They can also help employees, customers, students, families. Place them at your checkout counter, check-in desk, or reservation stand, student desks to help limit exposure while allowing to continue safely working and studying.
From its features, used places and material, Sneeze Guard also can be called Multi-functional Anti-droplet Baffle, Foldable Sneeze Guard, Desktop Virus Barriers, distancing protective barriers, Food shields, Portable divider walls, Isolation Board, Transparent Barrier Baffle, Student Desk Shields, Sneeze Freeze, etc.
With the usage of the normal sneeze guard in the daily life, people seek the sense of safety with more comprehensive protection from their sneeze guards. Hshelf has developed the 3rd generation Folding Sneeze Guard Shield, which provide a more comprehensive protection from three sides.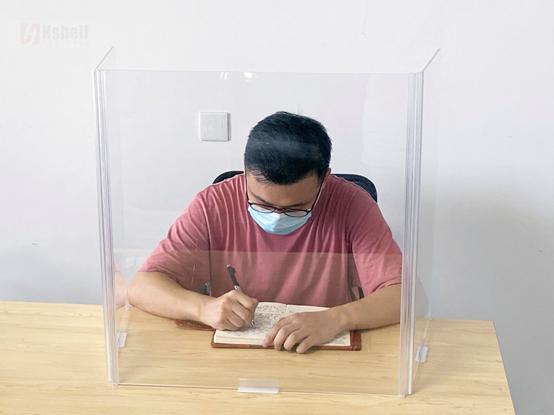 (Click To the Product Details)

Why Using Folding Sneeze Guard Shield?
During this troubling time, it's positive to see a lot of businesses and public facilities out there taking hygiene more seriously. Protecting ourselves and our customers from disease and infection should always be a high priority. Our Folding Acrylic Sneeze guards are an affordable way to provide protective barriers on school desks, office workstations, conference tables and more. Because of the clear and transparent acrylic, so it provides a maximum visibility for the user. And it is portable and easy to move and assemble for its light weight and simple structure. Meanwhile, it is very sturdy and compact, non-toxic safety, without sharp edges, providing rounded outer corners, which make sure your safety and no worry about any breaking when using our shields. With the application of the adhesive brackets under the shields, it is very stable to use. Also, Hshelf Student Desk Shields are very easy to clean.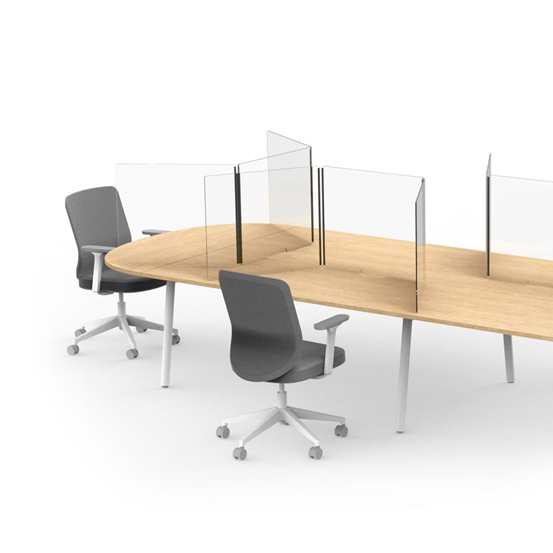 Where Can Buy Folding Table Sneeze Guard?
The 3rd generation Folding Sneeze Guard Shield is designed to protect people from COVID-19 virus, to help us maintain social distance and physical separation, Hshelf has improved the well performed Student Desk Sneeze Guard Shields with high-quality acrylic / plexiglass material, it's been 3 months since we developed this and already has been approved by our customer's from USA.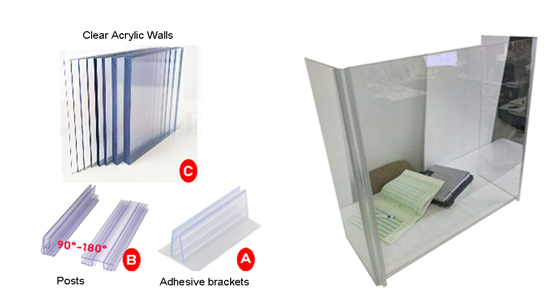 For more information, please contact us.
engineer@Hshelf.com