A retail sales checkout counter is one of the most crucial aspects of any retail store and it is where a shopper becomes a paying customer. It may feel like your biggest challenge lies in getting people to the checkout counter to in the first place — and that's definitely a big retail accomplishment. For its offering several unexpected ways to generate more sales and enhancing the customer experience, you can optimize the checkout counter itself. Interactions with customers here offer opportunities to add value to the shopping experience, promote customer loyalty. As you're creating your strategic plan, it's important to think about how you can utilize your checkout counter to meet business goals.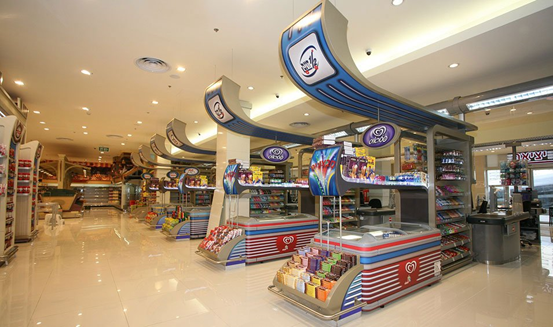 Here are several strategies and ways you can use to boost the sales-generating power of your checkout counter.
Access to Impulse Purchases
One of the many advantages brick and mortar stores have against their online counterparts is the ability to entice impulse sales from customers. Without question, the best place within the store to allow for impulse sales is before or at the sales counters. Shoppers make impulse buys for a number of reasons, including not fully understanding the consequences of their actions. But they act on them anyway, because their immediate happiness and pleasure derived from picking up something new and novel outweighs the thought of a consequence sometime in the future.
For increasing impulse purchases, Hshelf Queuing Gondola Shelving System may be the best choice. Our queuing solution minimizes customer frustration by sending a single line of customers into multiple registers in an orderly and efficient manner. With a variety of configurations available, retailers have the flexibility to promote more improvised goods and services at a consistent level of exposure.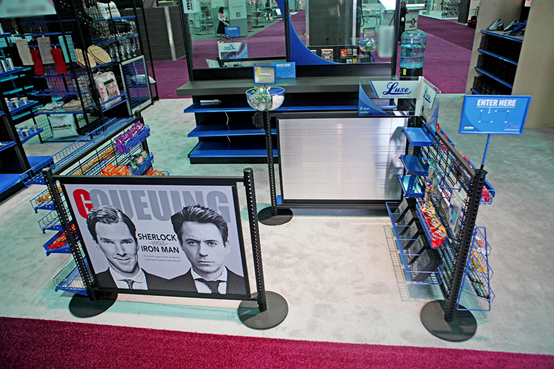 Human Interactions Help Promote your Business
In many instances, the checkout process is the first time a customer will interact with an employee of your store. This initial interaction period makes it the perfect and last opportunity to promote business by providing exceptional customer service. Make sure your employees are well educated on upselling strategies, as well. Encourage them to take action and drive more sales when they feel it's appropriate.
You can stock specific items behind the counter but in sight of customers to use as conversation pieces for your employees, as well. Or provide them offers to make to customers. You can help support your employee's sales efforts at the checkout counter by including attractive, eye-catching signage that states available offers, discounts, and free gifts, too.
If you empower your employees to make more sales, make sure that's tempered with good training around these strategies. When a customer says "no" to an offer, your employees need to know to respect that decision.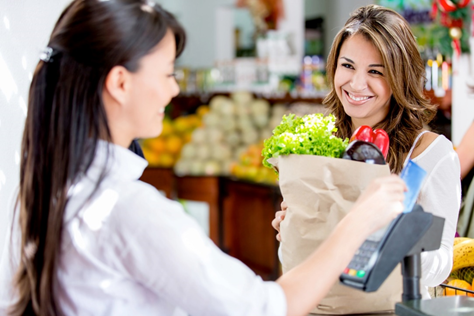 Providing an Inviting Space
Another way your retail sales counter can help facilitate customer loyalty is by providing them with an inviting space. Make sure the area around your sales counter is neat and clean, as appealing checkout counters are ideal for impulse purchases. It's also crucial not to confuse customers and promote a stressful shopping experience. A crowded counter after dealing with a long line means a rushed, stressful experience for your customer that will leave them more likely to say "no" to additional buying opportunities. Irrelevant items at a cluttered checkout don't encourage more buying.
Remember, place only relevant, reasonably priced, and useful or delightful items at your checkout counter. Make good use of the space and leave plenty of room for shoppers to actually conduct their transaction. Also, you can place a television on the wall directly behind your retail checkout counter so you can highlight upcoming sales or promotions, along with any new products your store might be offering.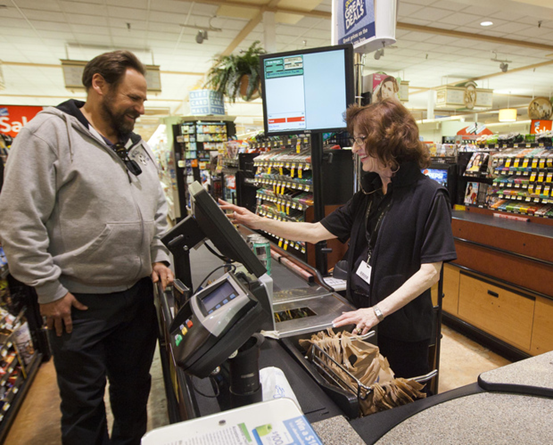 Above Strategies are the summary of retail experience from customers, contact Hshelf for more information about retail equipment.
engineer@Hshelf.com