As a leading shelving manufacturer in Eastern China, Hshelf provides high quality shelving and well compatible retail store accessories. Through 20 years of experience, we can provide retailers with the most comprehensive store fixture service. If you're running out of room in your retail store and need to display more items, or you need more shelf space and can't seem to find more floor space, we're here to help.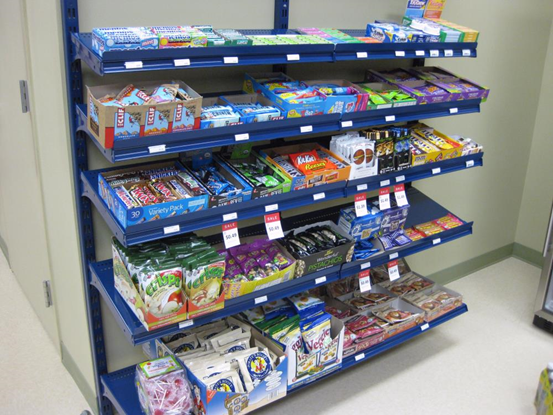 Organize Your Checkout Area with End Cap Merchandisers Shelving
Wait time won't always move as fast as you'd like as a store owner, but that doesn't have to slow down your customers. Keep them satisfied with items and necessities that catch their eye as they wait to move forward in line. End Cap Merchandisers are a must for the ends of your shelving aisles as well as in your checkout area. Arranging them in easily viewed areas of your storefront keeps the products flying off the shelf and into the customers' baskets.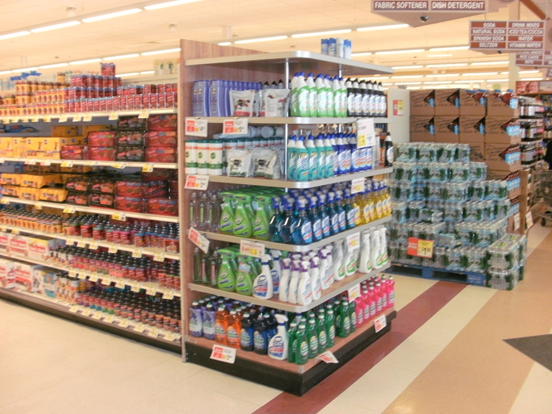 There are several benefits to using end cap shelving in your store.
l Maximize Shelving Real Estate
In most retail stores space is limited and a valuable commodity. It can be difficult to find enough shelf space to place all of your products. Thankfully, end caps work to maximize the amount of shelving space in a store by offering a valuable addition to each row.
l Offer Sales and Promotions
End caps are also useful for displaying special sales and promotions. Studies have shown that consumers are more likely to purchase items from an end cap than the row.
l Move Products Faster
Another benefit to using a end cap is that it allows you to move products faster. For example, when a food product draws near its expiration date, you can use an end cap to help move it; therefore, you will waste less product and have a lower "shrink" rate.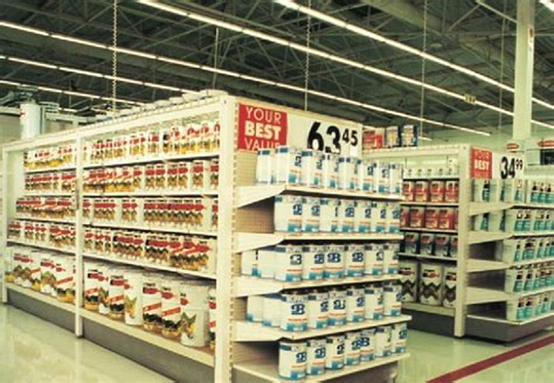 A standard end cap is configured with a single sided section in a double-sided configuration. The single sided section is placed against the end of an existing row. This configuration will provide additional strength and stability to your rows.
Keep Baskets Easily Accessible with Tote Basket Kit
Keep your customers satisfied with shopping baskets that are displayed around your store. We all know someone who likes to think they are only grabbing one or two items, but finds themselves needing a basket halfway through aisle four. With these customers in mind, placing baskets not just at the beginning of their shopping journey, but throughout your storefront, will help the flow and ensure that more products are bought. Big markets like Target utilize this kind of strategic placement and expand on it well by providing baskets in different areas through their storefront. There's no need to waste precious shelf space to provide these baskets; Handy Store Fixtures Tote Basket Kits come with a zinc plated stand in a variety of colors and are easy to place in your store.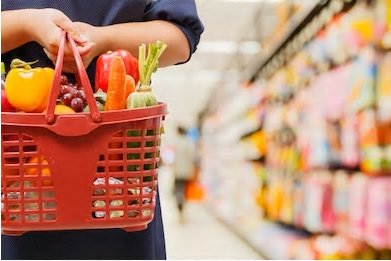 Maximize Shelf Space by Adding More Accessories
When all else fails, add more shelves, hooks, rollers, etc. For the best utilization of your shelving, try these ways. Take Gravity Roller Shelf as an example, the Gravity Roller Shelf uses the gravity of the product to automatically slide the product to the front end with the help of the pulley function, so that the appearance of the shelf looks full at all times. It is especially suitable for high-selling products and helps reduce the time for tally to save labor costs. This unique system is used as a gravity feed shelving solution which improves visibility of product and allows for easy re-merchandising and automatic facing. No need worrying about the frequently organizing products and mostly utilizing your shelving, making your shelving always looks full.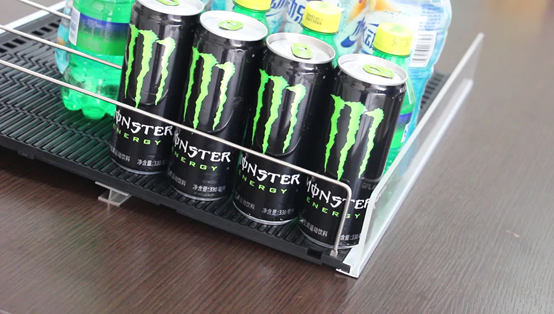 Our Gravity Roller Shelf has these three great features:
l Full and rich display could promote the exposure of the commodities and shopping feeling of customers.
l It will reduce the labor cost of staff to renew or arrange the commodities order as well as power cost caused by opening gate a lot more times accordingly. With our gravity feed, your shelf will always neat and orderly, thus will prevent frequent sorting up.
l With our gravity roller shelf, commodity at front side which has earlier production time will be sold first and ensure the fresh of goods and reduce loss by neglecting earlier-produced commodities.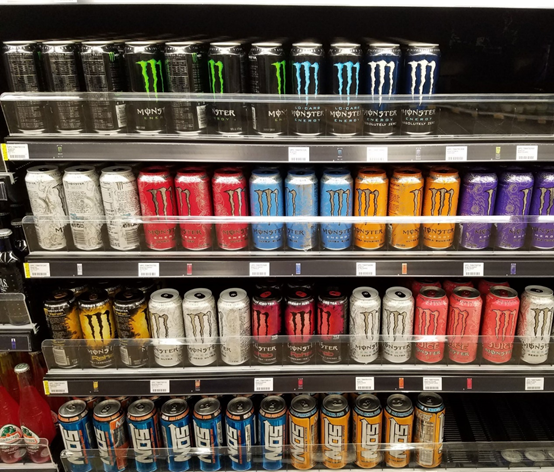 Meanwhile, we provide various kinds of hooks for retailer to hang and display more merchandises not convenience to display on the shelf.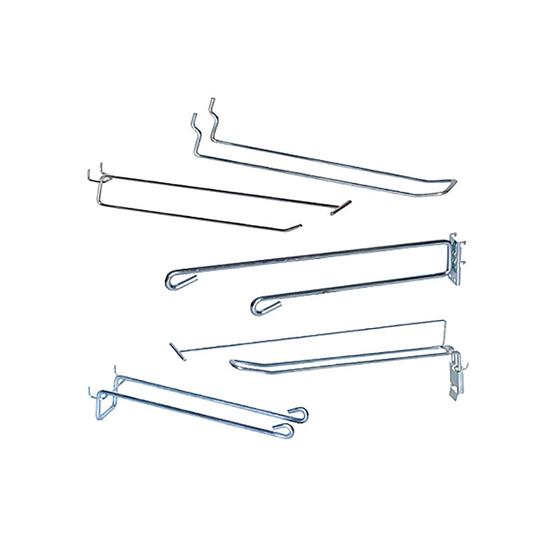 With the Hshelf professionalism, it is not difficult to make your customers' shopping comfortable and practical!
For more excellent products, ideas, information or more suggestions.
Contact us!
E-mail: engineer@Hshelf.com