COVID-19 Supplies Protection Equipments Walk through disinfection chamber
by:Kevin
949 browse
Time required for reading:5 mins
PRODUCT PICTURE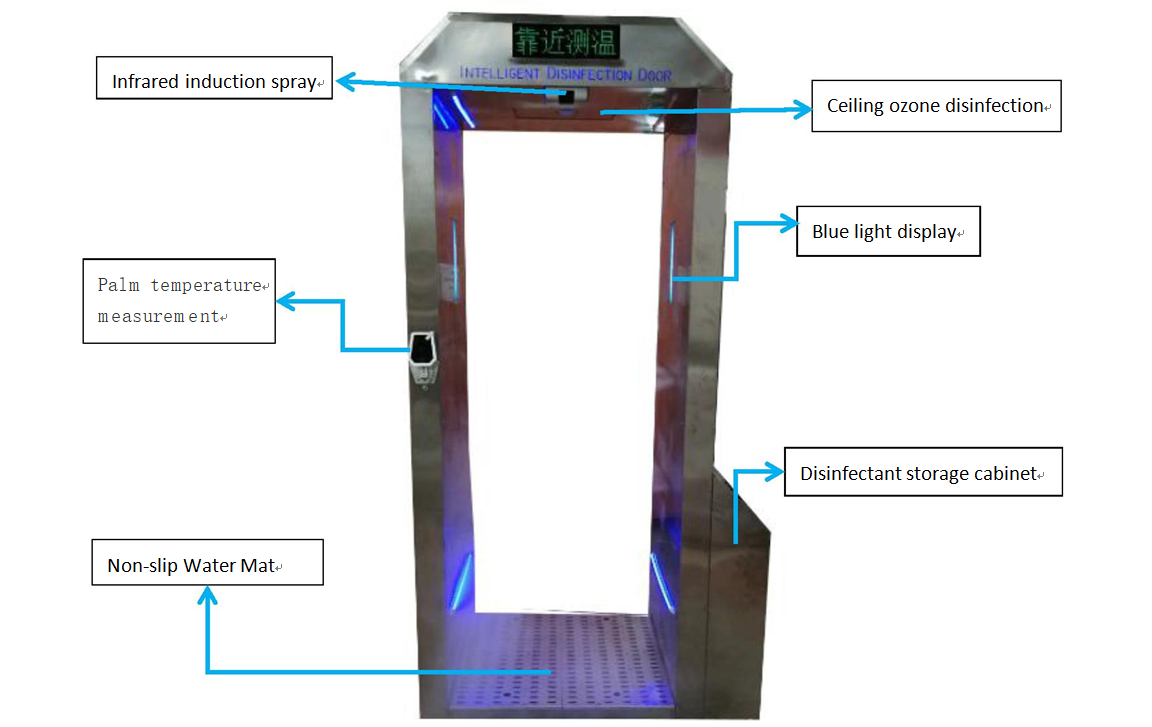 OPERATION INSTRUCTION
1.Open the disinfectant srorage cabinet,put the disinfectant with good ptoportion into the
storage cabinet and connect the pipe diameter
2.Connect the power supply
3.Start a.Ultrasonic spray disinfectionb.Ozone disinfection c.Start button and
equipment of biue light can operate normally
4.Turn off a.Ultrasonic spray disinfectionb.Ozone disinfection c.Start button of
blue light lamp,equipment can be closed, and temperature mea-surement system can be started
automatically
5.Make up water:add disinfectant mixture according to consumption to ensure certai
atomization water level
APPLICATION
1.Hotel and supermarket industry
2.School entrance.

3.Company entrance.
4.Food industry.
5.Electronics industry.
6.Textile industry.
7.Hospital entrance.
8.Industries with special disinfection requirements,etc
TECHNICAL DATA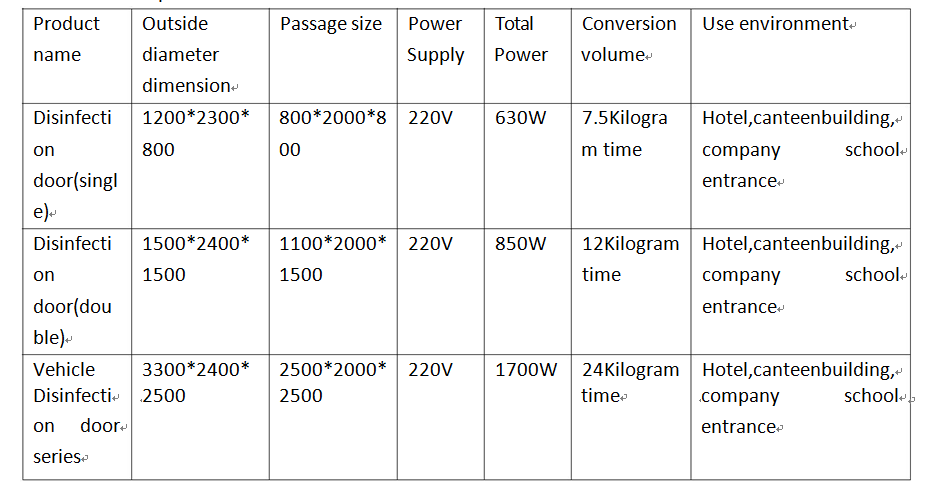 OTHER COVID-19 PRODUCTS
As the top brand in retail equipment industry established in year 1999, we have bacame a modern enterprise which can adjust the business type to fit the market requirement or do OEM design, so during the epidemic time, we have developed differnet COVID-19 protection products to meet our customer's different requirements: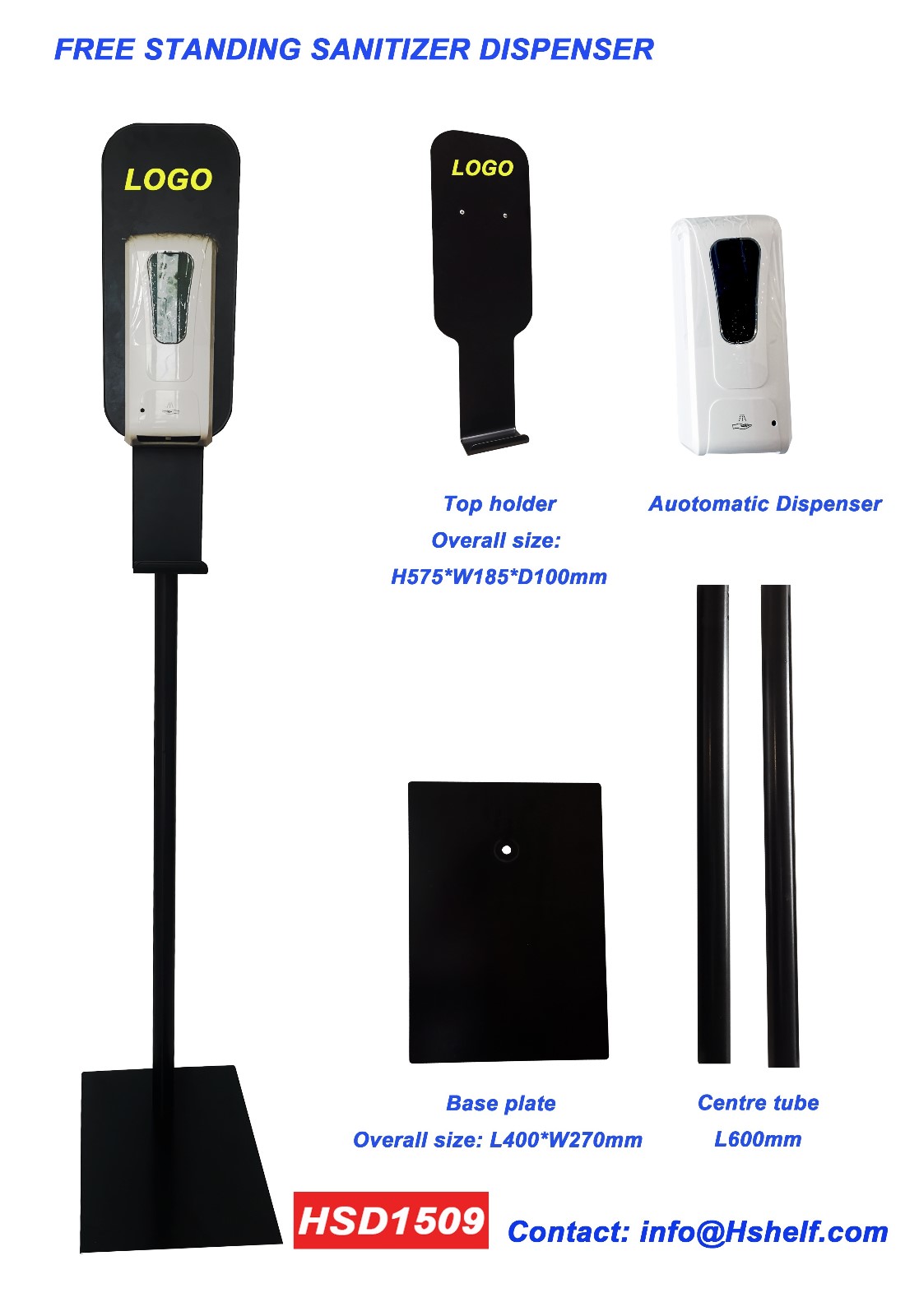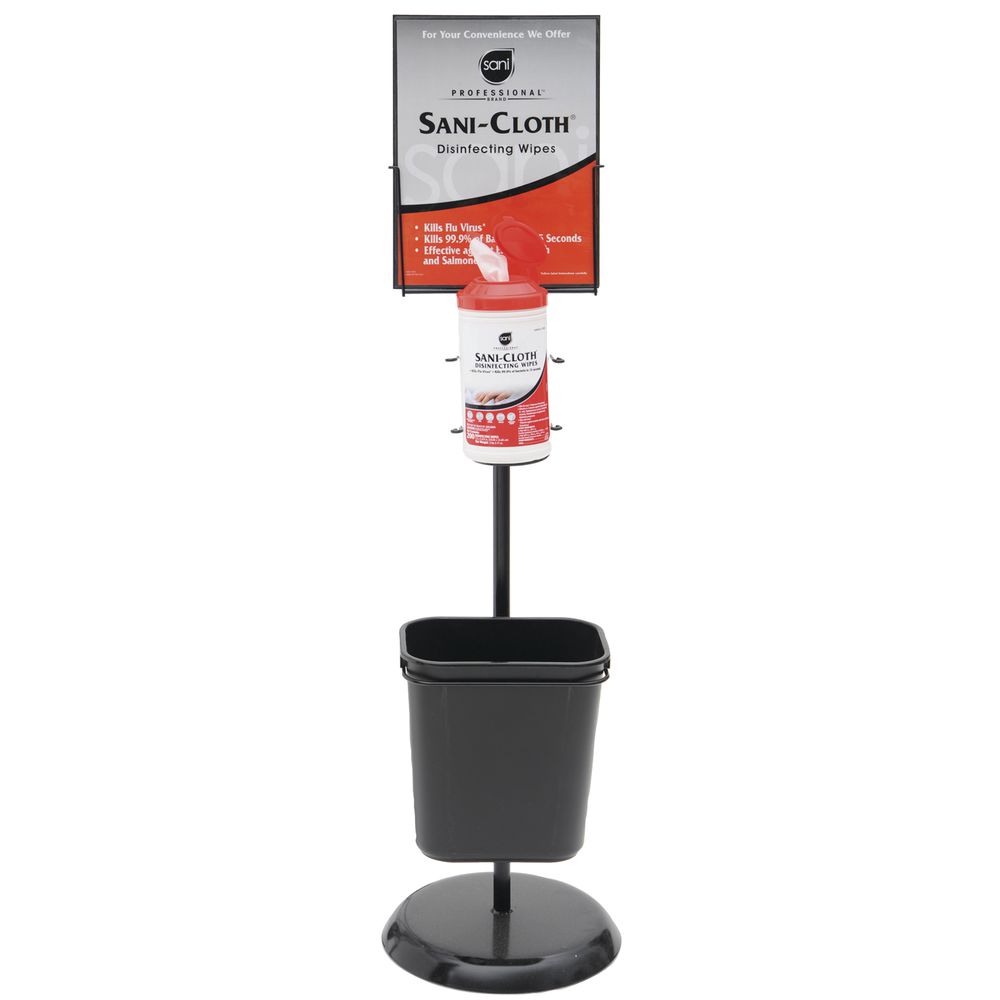 All above items (Free stand hand sanitizer dispenser) has been proved the functation to help business owner to protect their customer and staff, we do a lot of storage for these products and which means you can get a very fast delivery time from us, and sample is available at any time.
Please contact info@Hshelf.com to get a price list now.
Submit successfully
We will review as soon as possible